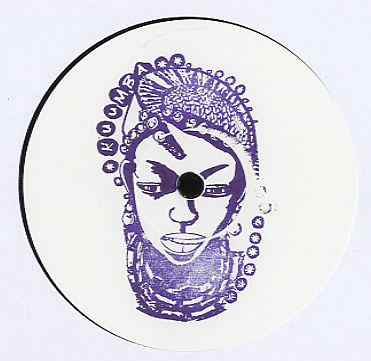 So this is part two, just trying to keep the focus on a couple records per post! Here's some ill Detroit, Chicago, and NYC records I've picked up recently….
Any time Reggie Dokes releases a new record, it's a good thing! When he is starting a new label, you know it means he's gonna bring some serious heat. On the Hi-Tek Soul EP that is the debut release on his new Kuumba Music label, he offers up some fresh twists on his distinctive style. "Sanctuary" is by far the biggest dancefloor banger he's done since "Until Tomorrow" a few years back. A funky melodic synth line gives off an earthy acid vibe before beautiful pads and pianos fill in around the edges, creating a lush deep techno track of the highest quality. This is what Transmat Records should be sounding like in 2011! Flipping the record over, "Perceptions" is another serious piece of business with organ and electric piano weaving dense harmonies for the synths and shakers to groove on. Essential 12″! I'm waiting on Reggie's new one on Royal Oak to arrive, "Haiti" on that sounding particularly fine as well.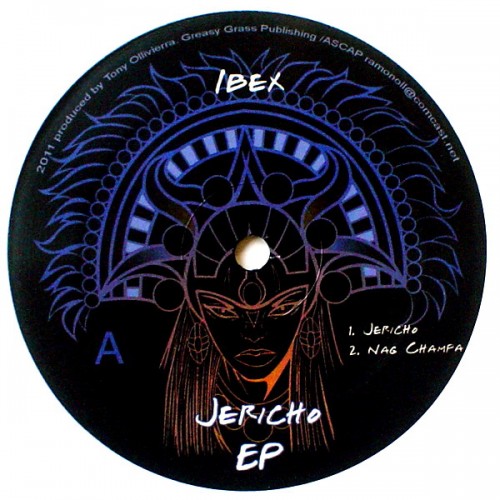 Covering a similarly organic and psychedelic Detroit take on acid house is the new EP by Ibex entitled "Jericho". The title track is the best track, layering long synth chords over a bubbling bassline before reaching an uplifting crescendo with synth strings and percussion taking it to the next level. Why a record like this is not on Planet E (as Ibex' first releases were) is truly a mystery to me. This is everything that you come to expect from a Detroit dance record: it straddles the line between house and techno, and it is just drenched in emotion. "Nag Champa" is darker and more brooding, despite using a similar sound palette, while "Jack Box" tweaks the acidic synth out over a sparse drum pattern. "Midi Aura" adds some classic house keys to the equation, another sweet summertime jam that I'm pretty sure no one at DEMF will be playing next weekend. Throw in the cool label artwork, and this is my favorite Ibex release to date.
Theo Parrish finally drops a normally priced record! The previously CD-only cut "Feel Free To Be Who You Need To Be" from his Sketches album gets a 12″ release alongside a longer edit of "360@1:29on696″ featuring Duminie DePorres. "Feel Free" is definitely the highlight here, rocking a synth bassline that reminds me of Man Friday's classic "Love Honey Love Heartache" and an electro-funk drum machine groove that eventually mutates into Chicago house vibes complete with evil vocals ala "Where's Your Child". A nice amalgamation of 80′s dance tropes that avoids ever sounding derivative. Another cool Theo related record is his recent remix of Owiny Sigoma Band's "Wires" for Giles Peterson's Brownswood label. The original is a sweet African joint that is fully capable of rocking the dance, but Theo's off-kilter percussion and stripped down instrumentation give it a modern feeling without sounding like a generic "house remix". According to the sleeve, this track was produced and engineered in Floating Points' studio, an interesting possible collaboration on original material. A word of caution: it seems that the drums on Theo's remix are not quantized, making mixing it difficult for those not used to playing records with live drums.
Malik Pittman's release rate seems to finally be picking up. His two releases through all of last year have already been matched in the first half of '11 so far. First up is The Eastside Story EP on Seventh Sign. "The Mad Underdog" is one of his trademark disjointed menacing house tunes, and for me, the weakest track on the EP. His jazzy deep tracks are always outstanding, and "An Afternoons Delight (Dub)" is possibly his best in this vein. Tripped out vocalizations and minimal synth chords roll out over shuffled beats. A simple formula for sure, but executed perfectly. "You Want Me (Never)" feel likes a boogie instrumental chopped into prime beatdown style house: slow, low, and funky. Malik also recently dropped a 10″ that is the first release on a German label called Lifetime Groove. Both cuts on here are in his deeper realm, with Rhodes chords providing much of the harmony. Very nice work!
Moving on to Chicago we have two new releases on Kstarke Records. Named after the record store of the same name which specializes in disco, house, and all the other records that helped birth the house music movement, the past few releases have been issues of previously unavailable Chicago tracks. The original version of Phuture's "Acid Trax" is the A-side on the most recent 12″, much shorter than the Trax release but also much more raw and nasty. It's easy to see why this might not have gone over very well when first played by Ron Hardy; this shit is rugged! The flip has another Jackmaster Hater jam, this one titled "Acid". The volume on the drums is a bit hectic, showing a roughshod production ethos, but the acid line is thick and pounding. This record has the catalog number KR005, which skips over KR004. I'm not sure what the future of 004 holds, but it has another OG version of a Chicago classic: Adonis' "No Way Back". This one strips out the vocals and is just as underproduced as you might imagine. To my ears, these early versions of classic tracks pack much more punch than the ones that eventually saw release. As awesome as the well-known versions are, these really pack the energy in. Traxman's previously unreleased mix of "No Way Back" takes the drums to the extreme for a cut that fits in perfectly with early Dance Mania records. JACKING.
Last but not least, we visit NYC for a couple deep joints in a variety of styles. I'll leave the origins of Willie Burns' "debut" release up to you to figure out, but the results are lovely Nu Groove-esque joints that capture the late 80′s production style perfectly. Analog basslines, digital keys, and simple drum tracks are the ingredients, and the results vary in feel. "Fantasy MD" is my pick of the bunch, a heavily melodic cut begging to be played at sunset. Pianos are echoed out on "Key Horizon", reminding me of dub mixes from Supertronics 12″s. Things get a little more abstract on "Dr. Monkey", while "You and Her" comes off like an instrumental of an R&B track. A versatile EP for those who can't get enough of this kind of sound!
Another fantastic old sound seems to be finding a bit of a renaissance in Paris. My Love Is Underground hunted down early 90s New Jersey garage producer Jerzzey Boy for a series of EPs of previously unreleased material, the first of which is out now. "Like A" is my pick of the bunch, but all four tracks have that bumping kick drum and the swung percussion that is the hallmark of NJ's style. The man like Brawther (whose own productions are awesome) was instrumental in hunting down and releasing these tunes. I can't wait to see what else they have in store!
Finally, we come to a new record that sounds like a new record, Fred P's The Incredible Adventures Of Captain P vinyl edition. All tracks on this are soulful, minimal deep house tracks, but it is "Come This Far (Fred P Reshape)" that really takes the cake. Slowly building from just a kick drum, patience is rewarded with the understated but beautiful strings and piano. A master class in restraint, and one of those special tunes that few producers outside of Pepe Bradock are capable of making.