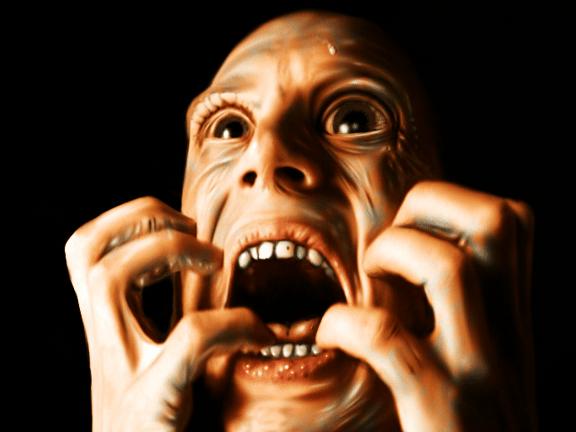 First up, a quick hello. It's a pleasure to be contributing to ISM, I've been reading here since it's inception, have had tons of good record tips, and enjoyed the no-nonsense style of the blog. Plus, the artists and range of styles covered are right up my street. I'm a vinyl junkie too, so should fit right in here. Here's my first piece, on what might be the initial part of a little series on some true Chicago heroes. Peace.
Chances are, if you're a fan of Chicago House music, you'll know the name Boo Williams. A Windy City native, he began DJ-ing in the early 80′s, and later moved into production in the early 90′s. A face on the Chicago scene from the age of 14/15 , and a regular visitor to the clubs of the era, including the celebrated Music Box, where house music's patron saint, Ron Hardy, schooled a new generation of clubbers, dj's and producers. In the late 80′s he began messing around with a Yamaha drum machine, and after meeting Glenn Underground out and about in Chicago (the two went on to become lifelong friends and sometime collaborators), found himself at GU's house getting some tips and advice on how to make house music (GU at this point already had releases on labels such as Dance Mania under his belt). Along with GU, fellow Chicago-an Tim Harper, and a few more cohorts, they formed Strictly Jaz Unit, and went on to release a number of 12″s and albums throughout the 90′s. Their work was characterised by a more musical, melodic approach.
Initially though, his tracks were very much on the stripped down, ghetto Chicago tip, with releases on the mighty Relief Records, and its Amsterdam based equivalent, D-Jax Up Beats. Boo has attributed this to the fact that when meeting Cajmere for the first time, the label boss was more taken with the banging, tracky cuts on his demo than the deeper, more soulful material. In 1995 he released the seminal "Midnight Express" ep on Relief, the title track of which was a devastating, distorted groove, based around thunderous drums and nagging synth lines, with a jack factor that was verging on the ridiculous. This record to me is a masterpiece, as good an example of that sound as you are ever likely to hear, and is pretty much a constant in my record bag. "Midnight Express" was also the record that gave him some well-deserved international exposure – shortly after its release he found himself on a plane to London, booked to play the world famous Ministry of Sound. He went on to maintain a steady stream of quality releases throughout the 90′s and well into the 00′s, his sound becoming progressively deeper and more soulful, but still true to his Chi-town roots, though he has been noticeably quiet on the production front in the last couple of years. Of course, he can still be caught dj-ing at choice parties around the globe, mixing up house, techno and disco as if he were born to do so. For my money one of the finest exponents of house Chicago has given us; here's to you, Boo.
Five Boo Williams jams that will enrich your life:
Boo Williams – Fruits of the Spirit ep – Three to Five
Here he displays his deeper side. I can't be sure when this record was released, but who gives a shit? Quality music stands the test of time. 4 tracks, deep, trippy keys, skipping, syncopated drums, and a warm, rounded feel make this a really special ep. Awesome cover art too (and you don't get that with your downloads, do ya.)
Boo Williams – Midnight Express EP – Relief Records
I've said what needed to be said on this already – essential stuff for any Chicago head. Bang the box!

Boo Williams vs Glenn Underground EP – Maad Records
Double pack. GU & Boo. Rare. Cuts called "Motion Sickness", "Michael Myers", and "Mayday Funk". What are you waiting for?
Boo Williams – Universal Limits LP – Moods & Grooves
Beautiful double LP with A-side "Feeling Good" stealing the show. I hesitate to call it breakbeat, but the beat ain't house, and the vibe is mellow and dreamy, with lush synth lines and a hypnotic, rolling groove. This has summer written all over it. Fantastic.
Boo Williams – Nuclear Transit EP – Residual recordings
From '99, here he carved out another 4-tracker full of his trademark warm synths, evolving leads and crisp beats.