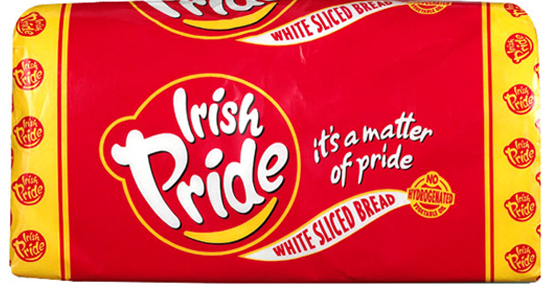 Just a few words on my opinion of what's going on in Ireland at the moment. I had intended on writing something like this for a while now, but I guess, given it was Paddy's Day this week, that now is an appropriate time to post it.
Things seem to be quite healthy regarding Irish electronic music recently. There's a lot of competition in the Dublin underground night life scene at the moment, with a number of independent promoters doing their best to expose Dublin to the music they love, despite our draconian licensing laws relative to most of Europe. Here's a short rundown of who's appeared or is due to appear in Dublin recently, Convextion (live), Rob Hood, Metro Area, Patrice Scott, Marcel Dettmann, Omar-S, Ben Klock, Recloose, Steve Rachmad, Kenny Larkin, Intergalactic Gary, David Vunk, The Hasbeens (live), Daniel Wang, Octave One (live), Terrence Parker and DJ Bone to name a few international guests alongside the many local talents who play week in week out. Dublin is not London or Berlin and I really can't remember when there was so much quality on offer during a short period in my *cough* 13/14 years clubbing in Dublin. I don't venture outside the Pale much I must admit, but I'd be interested to know if this vibrancy is being reflected elsewhere around the country? The only downside being that some of these nights haven't been particularly well attended, but that's competition for you.
As well as that there's some really good music coming out of Ireland at the moment. The old stalwart of the Dublin techno scene D1 Recordings is still knocking out some pretty solid techno. Scott Logan who has released for D1 in the past has a promising label of his own going, Enclave Recordings, with 2 nice deep house releases from Lerosa and Telepaticos so far. Lerosa himself shows no signs of letting up with a consistent run of varied releases, pipecock already mentioned his latest Minefield EP in the previous post on the blog. John Daly from Cork is earning plaudits from many for his deep house and cosmic sounds, releasing for Francois K's Wave Music, Flexx, Drumpoet Community, Bear Funk as well as his own Feel Music label. TR-One finally got their excellent Mystery Train EP out at the end of last year. Dublin's #1 italo night, Lunar Disko have just launched their own label too. And now another new Dublin based producer, Leonid, has caught my attention.
I first came across Leonid on this Statik Entertainment comp from 2007, the Mike Huckaby remix overshadowed everything else on this EP but it piqued my interest in the other artists nonetheless. Enough for me to buy Leonid's full debut on the same label, Mora EP. It's all about the b-side here, Resting II is a solid deep house cut along the lines of Patrice Scott and Mora Resting is a beautiful ambient piece, melancholic, dubbed out but still quite musical. And now he's just released Sadim on none other than Patrice Scott's Sistrum label, and from the clips it sounds like a good follow up. I'm looking forward to hearing more from this guy and indeed from all the Irish peeps flying the flag.