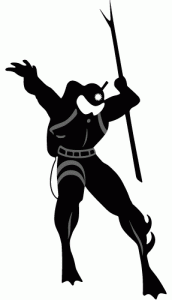 I've been invited to do a Drexciya special on my man Nik's weekly radio show Box Deluxe here in Dublin this Saturday evening. If you're in the locale you can tune in at 99.5 on your FM dial or go to the website and stream from 6.30-8.00pm Irish time.
For those who know……
Update: thanks again to nik for having me on, really enjoyed digging out my Dreciya favs, the show will be archived and should be available soon.
Update updated!! link to the show in the comments below, it's only a stream, realplayer should work fine
Here's what I played;
Bubble Metropolis
Sea Snake
Aquarazorda
Wavejumpers
Welcome To Drexciya
Black Sea
Elektroids – Perpetual Motion
C to the power of X + C to the power of X = MM = unknown
The Other People Place – You Said You Want Me
Lab Rat XL – Lab Rat 3
Transllusion – Trasmission Of Life
Digital Tsunami
Shifted Phases – Lonely Journey Of The Comet Bopp
Astronomical Guideposts