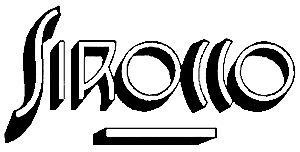 I've been listening to a couple of library LPs over the past few days, prompting me to make a (rare) post about them and also some other music I've been playing recently.
The idea of the library LP is something that fascinates me, especially given the amazing music that found its way on to some of them. Musicians going into the studio and knocking out an album full of grooves in one day that may or may not have been picked up and used in TV, films or whatever and the same music now making it's way onto the dancefloor – this appeals to me.
Categorising something as a library record is a bit loose, but I suppose my introduction to the concept was through the excellent DJ Friendly website, who have a whole section devoted to it. A good few years ago I remember listening to the mp3 clips on the site with NCW and coming across a 45 by Resonance called OK Chicago/Yellow Train on the Sirocco label. £20, but the 30 second clip was enough to convince us to get a copy each.
If you've listened to a few of my mixes, you've probably heard Yellow Train. I went through a period of about 3 or 4 years of playing it at every opportunity. Essentially it's two minutes of heavy percussion which on big speakers makes you feel like you're about to be hit by a train. OK Chicago on the A-side is something I passed over altogether until NCW suggested I listen to it on 33 rather than 45.
The record came from France, put out on the sometimes brilliant Sirocco label. Other big records on the label include a few Voyage LPs (one of which includes the excruciating I Love You Dancer, which got a lot of plays a couple of years back) and the Apradys LP. There's also a double LP by Resonance that I've recently picked up.
I've also been checking out Ariel Kalma's Interfrequence. The track that stands right out is Danse Souer, which also appears on a compilation on Permanent Vacation called Space Oddities by Alexis Le Tan and Jess that I'd thoroughly recommend checking.  It's a great introduction to some of the ridiculous music that was put out on these obscure records.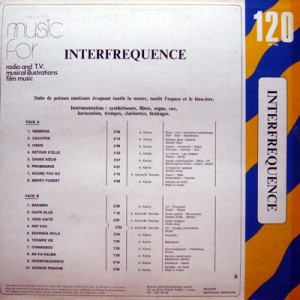 On the subject of compilations, I'd also recommend checking Mark Seven's recent Originals Volume 2. Mark's mixes are something that I've listened to a lot over the last couple of years and while this compilation doesn't seem to have the same staying power on my iPod, there is still some great sounding Electronic Disco on the CD.
One more thing I can't get enough of at the moment – Danielle Baldelli. A couple of friends of mine had him DJing up in Newcastle a couple of months back and it was easily the most blown away by a DJ set I've been in a long time. The records he played, the way he programmed his set and the tightness and creativity of his mixing were nothing short of spectacular. His Cosmic – The Original mix is fairly representative of the set he played, but you really have to check him out live.