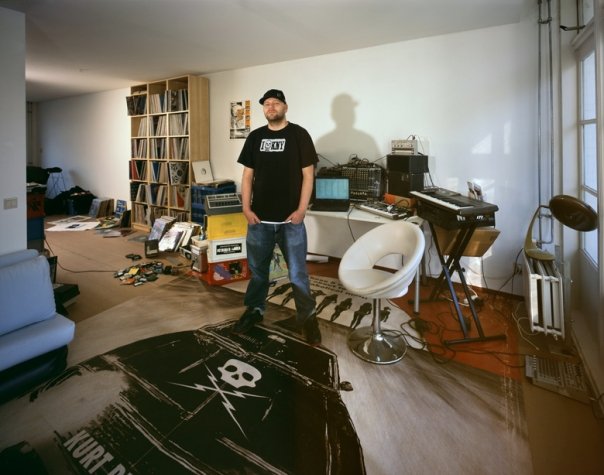 Our latest guest mix comes from electro maestro Dj Overdose who's been kicking it  about the Dutch scene for quite some time now, releasing not only as a solo artist but under a few others guises such as The Hasbeens and Novamen. Under the Overdose moniker he had two fantastic releases in 09; In For the Kill on Legowelt's Strange Life and the 2012 Ep on Lunar Disko. Anyone who's seen him dj will know that he deals in lots of old school electro, hip hop and freestyle with nearly all selections coming from the golden era of electro. This is no different, delivering us a bad ass party mix to get you poppin' and lockin'.
He didn't supply a tracklist but I've ID'd most of it (I think correctly) so if anyone wants to help us complete it, please post up!
Run DMC – It's like that
Drexciya – Andreaen Sand Dunes
Nice & Wild – Diamond girl
Twilight 22 – Siberian Nights
Hypnosis – End Title (Blade Runner)
Cybotron – Alleys of Your Mind.
Dj Overdose – Mossad Commando
Planet Patrol – Play At Your Own Risk
Prince & The Revolution – I would die 4 u
?
Tag Team – Whoomp There It Is
N.W.A. – Something 2 Dance 2
Sleeze Boyz – Robocop
Novamen – Back Again
Also, the photo above is taken from the Portraits Of An Electro Scene series which is a brilliant collection from Paul Langlade, the rest of which you can see here
Enjoy!