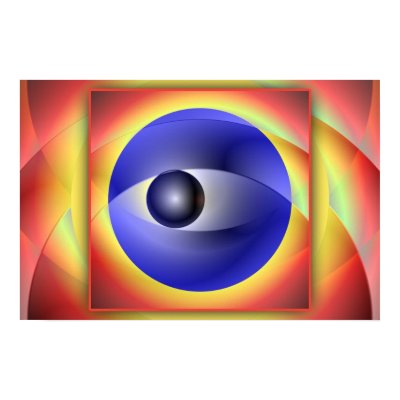 There's been so much great music coming out lately and I haven't written about records in a long time so I decided to do a Top 20 chart for March and April with some commentary on each one. Listed in alphabetical order because I couldn't really rank them and besides, I don't want anybody to cry. I bought a ton of records in January and February too, but that bird has flown, eh?
01. Adonis pres. Charles B – Lack of Love EP – Mathematics
There's so much to love about this record I had to include it even though I don't typically chart re-releases. The horns, the 808 congas, the tenuous balance of piercing high end and booming bass kicks, the squelchy TB line (or is that a MC-202?) and the amateurish but earnestly yearning vocal. This record sums up everything that is great about the Chicago classics revival that's so hot right now, but for 303 devotees like myself acid never died.
02. The Abstract Eye – Cool Warm Divine – Valentine Connexion
Did this record singly restore my faith in the term "electro"? Yes. Should you run-not-walk to your nearest vinyl retailer to demand they stock it? Yes. Will you thank me later? Probably not, you ingrate.
03. Dijkhuis – Dijkhuis 1 – Night Gallery
Kuri was surprised that I was quickly able to identify the vocal sample on his label's debut release. I'll leave it up to you to figure out on your own as I don't want to ruin the surprise, but if you can't ID it stick around and we'll continue to do our best to school you.
04. East Liberty Quarters – East Liberty Quarters – Rotating Souls
Bigups to the one like Blacktain America for sliding me a pre-release copy of his new label's white-hot boogie debut. I need to buy a second copy, these tunes are a lot of fun to mix and some doubling would do nicely. These guys really have a musical ear, look forward to more from them and from Curt's Rotating Souls label!
05. Ibex – Jericho EP – Ibex Music
I can't say if the track above is the best on the latest from Ibex, but the whole record is wicked so does it matter? Similar to his last release on his eponymous label these four tracks are similar enough to make a coherent EP yet differ enough to make them all very playable in different contexts. Tony expertly strides a fine line between techno and house that many producers fail to balance. You've got disco strings, Euro 909s, smooth pads, and even a cut with a 303 to round things outs.
06. Mampo – Village in Pursuit – Sacred Rhythm
There's nothing wrong with this record that can't be fixed by what is oh-so-very-right about this record. A second copy helps too, because the outro is a bit abrupt.
07. Marcellus Pittman – Eastside Story – Seventh Sign
You probably already know that I am a total sucker for Marcellus Pittman's off-kilter melodic eccentricities, but believe it or not he's not "buy on sight" for me. This record though is a killer. Queasy, dark, grinding acid house on one side, a bumpy choral/chordal groove and a Funkadelic lowrider on the other. I wish I could remember the record everybody was crazy for a couple years ago that "the mad underdog" reminds me of.
08. Mi Ami – Dolphins – Thrill Jockey
I have to thank Tom to hipping me to this a couple months ago on Facebook. The first time I heard "Hard Up" it was like a missing piece of the puzzle had been notched into place. I love it so much.
09. Pittsburgh Track Authority – The First Four EP – Uzuri
I think I might have read something about this record on this very blog. It's pretty good. /understatement
10. DJ Qu – Gymnastics Pt. C/D – Strength
Rhythmic madness. Hands down the best of the three-record Gymnastics set.
11. Robert Owens – Art Remixes EP 1 – Compost Black Label
I picked this up for the acid-vocal jam "Be Your Own Hero" but "It Takes Me High" is pretty great too.
12. Stac – Glory (Ashley Beedle vox mix) – Wah Wah 45s
I don't ever want to stop listening to this song. It will definitely make my end of year chart, likely in the Top 10. Ashley Beedle has had some big misses over the past several years (most of the more recent X-Press-2 stuff has been pretty garbage), but when he's on good lord is he on (Black Science Orchestra, obviously and Uschi Classen amirite?). This remix of UK soul chanteuse's "Glory" is deceptively simply constructed. Like all great house music, the whole is greater than the sum of its parts. I really wish I had been paying attention last year when Stac's album came out.
13. Somfay – Bright Black Borealis – Detroit Underground
If I had to guess, I'd say Mr. Somfay is a fan of the Kaoss Pad. Though the effects (OMG REVERB! NOISE GATE!) are a bit transparent, the minimalism a bit cliched and the Hawtin influence painfully obvious there's something I love about this platter that I can't quite articulate. It's so cleanly amateur and youthful without being macho or pretentious. My favorite cut, "Soak Scalene", is extreeeeeeemely slow and nearly infinitely repetitive. Do I really care? Not really. I'll find a way to play it.
14. Taragana Pyjarama – Taragana Pyjarama – Fool House
I'd like to point out that the cover art did not influence my decision to purchase this fine record. This is dense, druggy music with lush soundscapes and shoegaze vocals that also manages to be danceable. Dig it.
15. Teengirl Fantasy – Cheaters – Hivern Disc
I wasn't sold when everybody was raving about the Talabot mix but once I gave it a chance I dug it. Still, for me this record is all about the bizarro-disco/wave/slizzurp Beautiful Swimmers version.
16. Tevo Howard – Drum Machine Man – Tevo Howard Recordings
Tevo has had some lackluster performances lately but this EP is a true return to form for him. Bangin'.
17. Toni Braxton – Make My Heart (Q. Harris Repro) – Code Red
Groovy vocal house. You'll probably hate it.
18. Vakula – Saturday – 3rd Strike Records
I've been trying to convince Tom that Vakula may be overrated and overhyped, but when he's on he is DAMN on, like these gorgeous daytime piano tunes. Agree/disagree?
19. Steve Reich – 2×5 Movement 3 Fast (Vakula edit) – White
God I love Steve Reich. God I love Steve Reich remixes/reinterpretations/edits.
20. Various Artists – Apetunes Vol. 1 – Lany
The more I get, the more I want. It's like record buying is an addiction, you know?