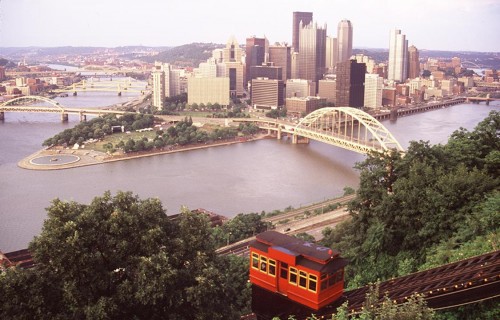 We've been very busy recently here in Pittsburgh! My PTA partners Adam Ratana, Preslav Lefterov, and I, as well as friend Erin Holland, have joined forces on another project we call In The Machine Age, a business through which we run record labels. We have a Soundcloud page as well as a Twitter page so you can keep up to date with all the different music we will be releasing.
The very first release which carries the "A Division of IN THE MACHINE AGE" tag is Noleian Reusse's "Black Tekno EP" on Love What You Feel which is (FINALLY!) available now for purchase in record shops around the globe. Noleian is of course known for his previous solo release on Mathematics as well as having done half of the Africans with Mainframes material over the years, but to me, this is his best material yet. Raw, jacking Chicago house and techno business, with a little bit of acid thrown in the mix as well. You can check out some samples of the release here:
Noleian Reusse – "Black Tekno" EP – Love What You Feel by InTheMachineAge
After so many delays and problems, it is so nice to finally have this one out in the world! There's lots more planned for Love What You Feel as well, so pay attention here as well as LWYF's new Twitter and Facebook pages for more information.
The next project coming from In The Machine Age is on the newly formed Machine Age Records, a 10″ release by Pittsburgh synth-pop duo TM Eye featuring the cuts "Exposure" and "Pollution". TM Eye features Phil Boyd (formerly of Pittsburgh garage rock band Modey Lemon who were signed to Mute Records in the early '00s) and Preslav (of Pittsburgh Track Authority) creating analog electro-influenced jams. These guys have been rocking shows in town for the last year, and it's really awesome to finally have some music out by them. Check out the tracks here:
TM Eye – Exposure Single – Machine Age Records by InTheMachineAge
This one is already available in many Pittsburgh record stores, check the Machine Age Records Twitter account or Facebook page for the list of shops. It is also going to be available worldwide very soon through Crosstalk Distribution, so ask your local shop to get it in if you want to get a copy!
Also, the Pittsburgh Track Authority EP on Uzuri entitled "The First Four" is also now available for purchase worldwide! Reactions have been good with nice reviews by Little White Earbuds, Resident Advisor, and more, as well as chartings by cats like Roman Flügel and many more! It's always cool to see how a record is received by different people, but especially so when you've made the music on it! In case you somehow missed it, you can check out clips of the tracks here:
You can keep up with all things PTA via our Soundcloud, Twitter, and Facebook pages. As you can see, we love us some social media!!!
So yeah, I wasn't exaggerating when I said we have been busy! With a lot more in the works for In The Machine Age and of course a bunch more Pittsburgh Track Authority cuts ready to go, we should remain busy moving forward into the future.