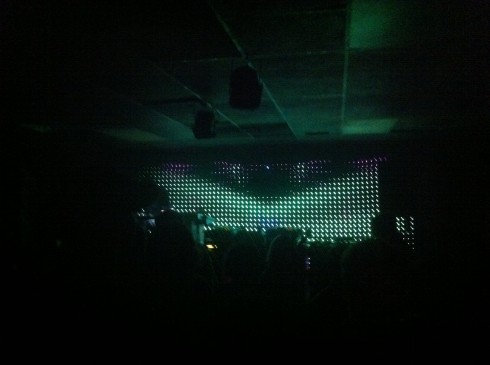 Pittsburgh has been off the hook this year! With cats like Omar-S, Ron Trent, Beautiful Swimmers, Protect-U, Donato Dozzy and many more having already played and the largeness of VIA Festival coming up next month, featuring Underground Resistance's Interstellar Fugitives LIVE, Blondes, Pittsburgh Track Authority, Dam-Funk, East Liberty Quarters, and many many more (more on this next week in this space!), it's almost easy to feel spoiled sometimes. But when someone like Claude Young pops up, and when he does a live impromptu DJ set alongside Pittsburgh's master of live techno Shawn Rudiman, everyone in the house knows that this is not something you would get to see anywhere else in the world!
Luckily for everyone else who happened to not be in Pittsburgh that night, Claude posted the recordings up on his Soundcloud. Download should be available sometime soonish through the Humanaut podcast, I'll update this post when the time comes!
Shawn Rudiman vs. Claude Young @ Humanaut Pittsburgh USA Sept 2011 by claudeyoung
All in all, this was a fantastic night for techno music. Shawn and Claude kept it mostly deep and beautiful, with some Nitzer Ebb, Chic, and other recognizable jams tossed into the mix. After a while, Shawn bowed out and Claude banged it solo with some Hardfloor, Giorgio Moroder, and more before Shawn came back in near the end to hammer it out till the finale. Big ups to Shawn and Claude, as well as the Humanaut guys for this show.
Also, keep an eye out for a special exclusive ISM guest mix by Claude Young coming sometime this fall!
Edited to add: here is the link for the fully downloadable set as part of Humanaut's Podcast series! Go there and grab it!