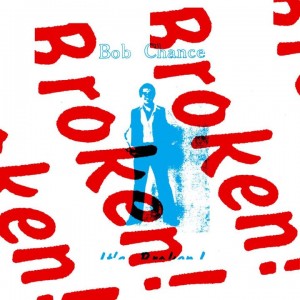 Its great to be able to give a shout out to a new South London label from some people I have a lot of respect for. A little like busses, two are coming along at the same time. Emotional Rescue and Emotional Response. I'm starting to get very excited about some of the releases coming up.
Firstly Emotional Rescue which has got the aim of unearthing and reissuing forgotten remastered gems of dance music's past (with full artist consent it should be added). The first release is a reissue of a funky disco rock slammer which started life on a 7″ test pressing in 1973 by Bob Chance, with a synth freakout added to its relentless fuzzed out grove. the b side feratures a second later version of equal merit. This one has got some serious potential for dancefloor drama. Apparently only 10 copies exist so this full release for the first time has already caused a lot of talk from people who had assumed they'd never find a copy. It's out now in Juno and other discerning outlets.
There's a great Suns of Arqa 12″ coming up after that with a very welcome loud pressing of Ananta Snake Dance. Managed to pick this up a month or two back on test pressing and has been getting a lot of play since.
Also excited about this Cosmic Hoffman spaced out krautrock track.
Secondly there's Emotional Reponse which focuses on the sounds of the present day and the future, already has some excellent releases scheduled from Grackle, Alan Hurst, Timothy J Fairplay and Ulysses.
A couple of highlights, this slow jam by Alan Hurst (aka Steve Summers) from the soundtrack to Nzambi lp:
and further cold war zombi film disco scene hits in the form of Timothy J Fairplay's upcoming Ep
Edit: there's a related interview regarding the labels here http://thepool-london.com/loop/soft-rocks-new-labels.html