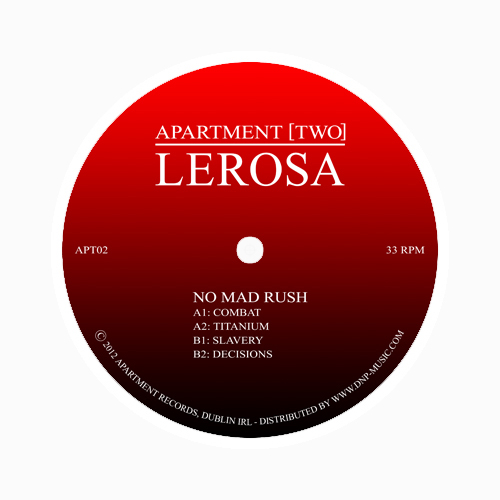 I've been slack over the last month with posts and for today it's just a quick reminder on a couple of new ISM related releases and this Saturday's party in Dublin.
First up, in a stunning show of ineptitude I never posted on here that the Lerosa 12″ No Mad Rush came out at the end of last month. It's been getting some cover on RA and Junoplus and you can find it at most retailers around the place including Juno, Hardwax, Phonica, Chemical Records, Clone, Technique, Newtone (both Japan), Decks and Hardwax. Also check yer local records emporium and if they ain't got it, well you can always ask :). There are also some copies winging their way over to Crosstalk in the US at the moment. Samples be below…
Next up, one of our more stealth operators, Jitterbug, has seen his 3rd release for Uzuri drop recently and for me it is his best yet. This 12 sees him moving into a more techno direction, most notably on the pounding opener Rise Of the Machines, which you can hear a sample of below…
He goes on a more house tip on Fallout before the flip serves up the awesome deep acid of Nomads, a lengthy tripped out chunk of deep techno that shows that Jitter's sounds is definitely becoming more well rounded and confident. I'm going to stop short of comparing it to Vangelis like an RA scribe did, mainly cause it makes little sense to my ears but anyways, don't miss out on one of the releases of the year…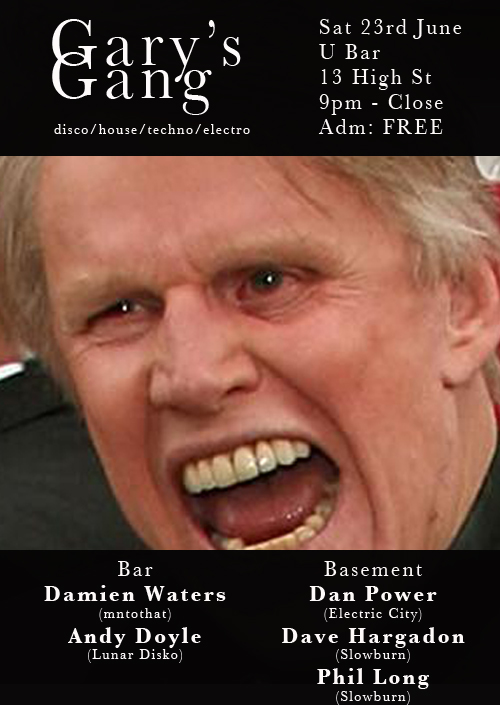 Finally, our little shindig in U Bar, Gary's Gang, enters it's second month here in Dublin on Saturday night. On the line up this month we got Andy from Lunar Disko, the Slowburn guys, Dan Power and Damien Waters. What with the Euros being on there's gonna be footie on the big screens and free pizza before the music kicks off. Also, there is going to be an after hours party in a secret location, going early in to the morning. To get involved, all you gotta do is head up to U Bar. Hope to see some of you there.
It mightn't look it from the lack of posts but I've also been picking up a fair bit of music over the last couple of months, so later in the week I'll get around to giving a bit of a rundown on what's been finding itself into my record bag of late.