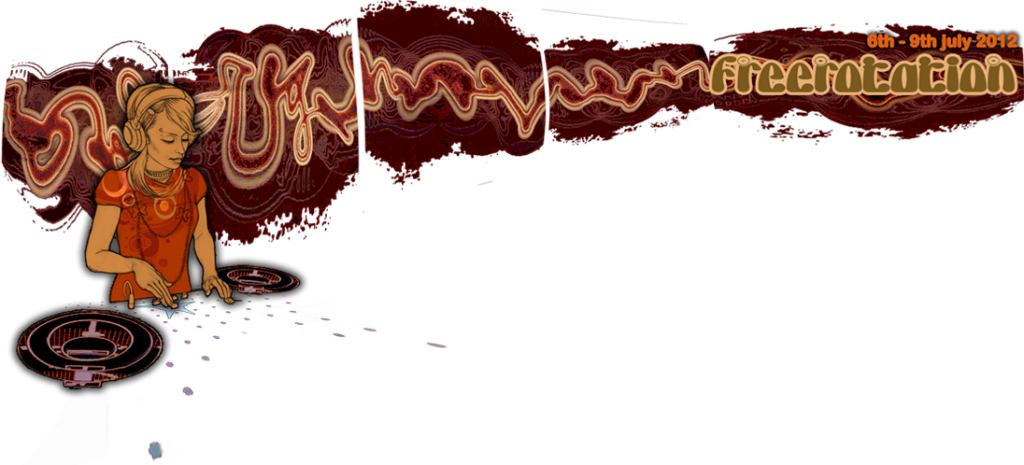 It's kinda impossible to talk about the weekend just gone without mentioning that elephant in the room, Bloc 2012. As everyone already knows Baselogic have since gone into administration and it is most likely going to be quite some time – if ever – before the truth comes out about how Bloc managed to fail on every level in delivering its annual festival. There is already a thousand and one opinions as to why it went down like it did so I'm not gonna bother throwing in my 2 cents except to say that it is a shame that Bloc has had to end like this. While I had lost interest in the party and wasn't bothered at all by the direction it had been going in for the last couple of years, the earlier Blocs I attended were amazing weekends, some of the best I've ever had and for all those first time punters out there who have decided the Baselogic team are a shower of bastards intent on ripping everyone off, I think it is a tiny bit unfair. Yes, they have  A LOT to answer for and people have a right to be enraged with how they were treated as the whole thing seems massively amateurish but the fact that they ran such brilliantly thought out parties in the past makes the whole debacle even more perplexing. Anyways…
It was around the time my interest in Bloc was waning that Free Rotation appeared on my radar. In some ways it is the anti-Bloc. it has resolutely refused to increase its size, hasn't compromised it's line up for more mainstream appeal and the community spirit that used to be so prevalent at Bloc is intrinsic to its yearly success.
Within minutes of arriving you're already so comfortable and relaxed that it feels like you haven't been away. You've barely got your first drink in your hand and you are already re-aquainting yourself with folk from the previous year and so on.  Little had changed from last year bar the re-arranging of the 3rd room which was an improvement, utilising the space more effectively. I could rabbit on about the vibe and the banter but this is a music festival so best talk about that, eh?
Overall, I didn't catch as much music as last year. It was a mixture of running around the place messing and then trying to focus on full sets by people I really wanted to hear instead of hopping from room to room catching 20minutes of this and that (though there was some of this too). Joey Anderson was the first full set I caught on Friday night and it was pretty damn good. The flow was a bit scatty but he eschewed a constant groove for a nicely eclectic selection instead. Dj Deep and Roman Flugel followed in the main room and did nothing for me. While I mentioned in my preview last week that it's a great party for spotting lesser known talent I did fail at that a little bit this year, though what I saw of Miles Sagnia, Jane Fitz, October and Rick Nicholls were very enjoyable.
The big pulls for Friday were the closing triple whammy of John Heckle, Kassem Mosse (both live) and Tama Sumo.  Heckle's and Mosse's sets were near polar opposites, the furious energy of the former compared to the slow, gloomy yet addictive tension of the latter. Both were pretty amazing. Tama then closed out the night with her typically raw house and techno stylings.
Saturday evening was spent knocking about the dome, falling about our dorm room and trying to get records to djs – massive respect to a certain Liverpudlian leaving my promo plus others in a toilet for a while. I decided that XDB was gonna be where it's at for Saturday night, sadly clashing with the Hessle Audio guys, meaning for the 2nd year in a row I missed their showcase. One thing I wasn't expecting from XDB was a full set of, dare I say it, "proper" electro delivered in his usual smooth style. Classics by the likes of Kraftwerk  sat side by side with E.R.P's immense Hardfloor remix, The Abstract Eye and the almighty UR003 and The Other People Place to name but a few. I've said it a million times but it's so hard to get electro to work on  a dancefloor in Ireland that it was awesome to see the small confines of room 3 totally lose it's shit to it. I was always looking forward to his set but it still threw up one of the unexpected highlights of the weekend.
I quickly legged it over to Room 2 to see if the Hessle Audio guys were still going but once I squeezed into the jam packed room they were just finishing up. I couldn't remember what was to come next but once I'd scrummaged into a nice spot at the back of the room I decided to hang around for a few minutes and I was thus greeted with my highlight of the weekend, Shackleton. It was an overwhelming psychedelic onslaught from the get go and after seeing him a couple of times before and sporadically enjoying his output it was the first time that his music really clicked with me. While it didn't sound like techno there was a certain element to it that reminded me of those first times I realised how far out techno could sound, it was imbued with that same sense of experimentation, pulling out some mind bending rhythmical assaults side by side more ambient, yet equally intense, sequences. A truly immense attack on the senses that left me somewhat reeling for the rest of the night. I rounded of Saturday with some of Pacoa's and Dj Bone's purist techno along with some excellent selections from October and then Jane Fitz, who i wished would have gone on longer as it was a nice antidote to the intensity of earlier in the night.
And so to the final day. Scrubbed up and fed it was time to hit the dome for the evening and Sunday's in the dome is one of the things that really marks out Free Rotation. Lawrence and Move D delivered some outstanding cuts over the space of 4hours or so, packing in deep house, techno, new wave and classic disco and the atmosphere in there is just on a whole other level. Like any festival of its kind there is always heavy levels of intoxication to be seen throughout the weekend but it's less of a thing for these hours of the Sunday yet Move D especially knows how to have the crowd eating out of the palm of his hand and the hairs on the back of my neck are standing up just thinking about it. The whole festival just clicks into place at this time of the weekend and it was no surprise that the first timers in my group commented on how it was one of the truly special elements of the party.
Back inside then, my two final ports of call were to be Magic Mountain High's live improv followed by Delta Funktionen closing out the festival. The first 40 minutes or so of MMH was especially brilliant, a great combination of the Jujus tripped out tendencies combined with classic-styled but thrilling house and techno work outs. As they settled in things became a little bit more streamlined but the quality never really let up. And while I never stopped dancing I positioned myself nicely at the front so I could do a bit of nerding and it added to the whole thing, watching the guys relentlessly working their machines while nearly tripping up over themselves.
Last year I closed things off in Room 2 where they programme things a lil bit heavier than the other spaces; it's nice after all to round off yer weekend with a good ol techno knees up. Delta Funktionen hit the spot brilliantly with a great mix of electro, acid and techno and even the odd dash of Italo and Dutch synthy goodness. His closer, The Conservative's Loneliness was a perfect ending to a weekend I wish I could go back to right now.
Shout outs to my own crew for the relentless banter from the minute we landed in Birmingham airport and to everyone else I met along the way, be it those performing or those just there to have a wee shimmy (or both in most cases). There's too many to list individually. Till next time…