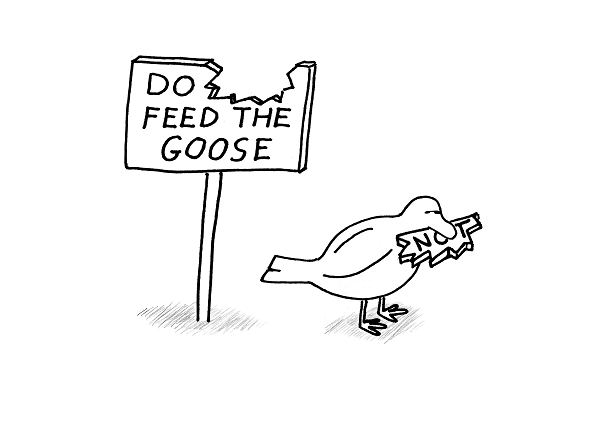 Pharoah and the Goose has slowly but surely been finding it's way into record shops over the last week or so, hence this lil heads up for anyone interested in getting their mits on it. So far, Clone, Juno, Decks, Deejay, Kristina, Crosstalk in the States, Technique and Lighthouse in Japan are amongst the bigger stockists carrying it, and it'll hopefully be showing up in plenty of other places soon. If yer local emporium ain't got it, a request shouldn't be too hard to make 😉
It seems like every 2nd time I post on here I'm apologising for the lack of posting. Summer can be pretty quiet and though I did pick up some great records it's been an especially fallow period for shopping. Also, I've been in the midst of moving house for a while and spending far too much time in my real job plus trying to get the aformentioned 12″ out there. Once I have my new set up in place things are gonna get more regular. I've probably been saying that for ages and like any part time blogger I'm prone to talking some shit but things will soon be far more conducive for me to spend time with new wax and be able to write about it.
Opinion pieces have been slow over the last year or two, but ISM has just passed it's 5th anniversary (!) and a lot of things have changed over that time. While I myself haven't been here from the very start – close enough – I think for all of us involved here things have changed remarkably. 5 years ago "our" music wasn't really getting a whole lot of coverage by the likes of Resident Advisor and I can't even remember how well developed other sites such as Little White Earbuds were. Things can become a bit of a blur. We had a lot to say 5 years ago and ISM over the course of the time was our little soapbox and I think it's inevitable that once some of that shit is out of your system it stays gone. I could probably write a bunch of opinion pieces giving off about such and such and keep the hits coming but instead some of us re-focused ourselves and ISM is a recognised platform for us to help getting our endeavours out there, be it productions, labels, parties, whatever.
And as I hit on above, other sites have picked up the pace (a little bit 😉 ) and our frustrations at the state of play have probably lessened  'cause we decided to try and do something about it and I, for one, was pretty happy with the results. I still like to make a point of covering music/artists that don't get the kudos they deserve in other places and it will always be the main goal of the site even if it doesn't seem like it. But yeah, we do put out records, make records and so on so this will be reflected in the posts (or lack thereof). And, of course, we all still love Djing so the mixes will keep coming, however sporadic.
The never ending expansion of social media sites has also taken it's toll on the content here. A bunch of us use Twitter and Facebook is obviously omnipresent. It's just too easy to just make a short snappy tweet about some shit or post up a link to some stellar new wax or whatever so I can't promise that our posts – bar my own reviews – will become any more regular. Hey, the founder of the site has probably forgotton the URL at this stage, but what ya gonna do, we've no obligation to do this. Overall though I think we've done a lot more than we expected so who knows what the future holds…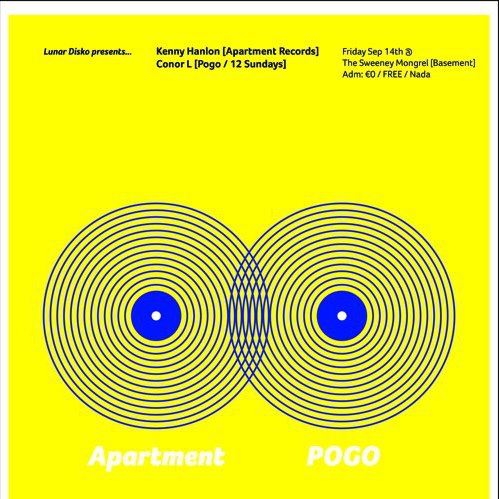 Moving on, it's back to the self promotion! For those in Dublin myself and Conor L, one of the guys behind Pogo Recordings (most notable for dropping the latest killer 12″ from Tr One)  will be maning the decks at Lunar Disko this Friday the 14th. It's on in the basement of Sweeney Mongrel and, as ever, is free in. It's been a while since I've played with Lunar, a relationship that roughly stems back as long as my one with this here blog, and I always love it cause I don't have to worry about playing this or that style so I'll be packing a nice eclectic bag of everything from Italo to Techno. Saturday night in Dublin is a much bigger affair though, as Lunar and Pogo/Bodytonic are doing a very fancy shindig over in Twisted Pepper. Lunar have just released their first LP (more of that in later posts) by VC-118A and he will be bringing his live show over to showcase the album. Following on from him the mighty Andres will be making his Irish debut. Ohhhh yeaaaahhhhh.
And if you've made it this far I may as well let ya know that I'll be back on the radio this Thursday from 4pm – 6pm (bst) at www.powerfm.org, playing records mostly in their entirety and avoiding talking on the mic.