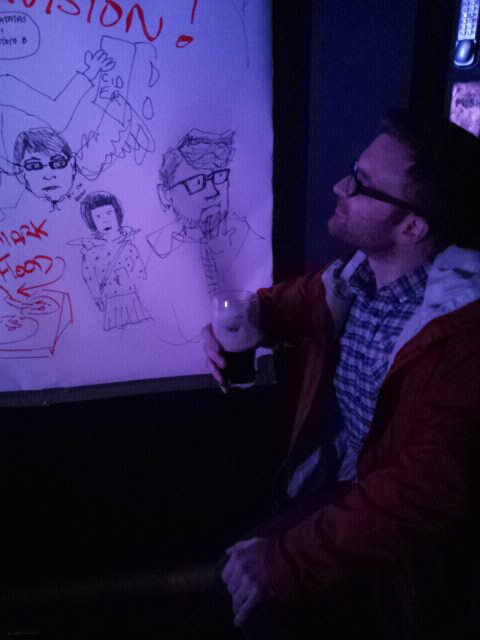 Our latest mix-up comes from Ireland's premier Italo don and co-boss of Forza Italo, a new monthly night dedicated to all things Italian here in Dublin, be it football, film or disco. A rooftop soiree of a Sunday night it has fast become one of the most entertaining nights in Dublin.  They have an extra special Christmas bash taking place on the 30th of this month with Whitehouse's William Bennett jetting in to perform one of his infamous Dj Bennetti sets while  Lunar Disko will be hosting the one and only Dj Overdose in the 2nd room of the luxurious confines of the Odessa Club.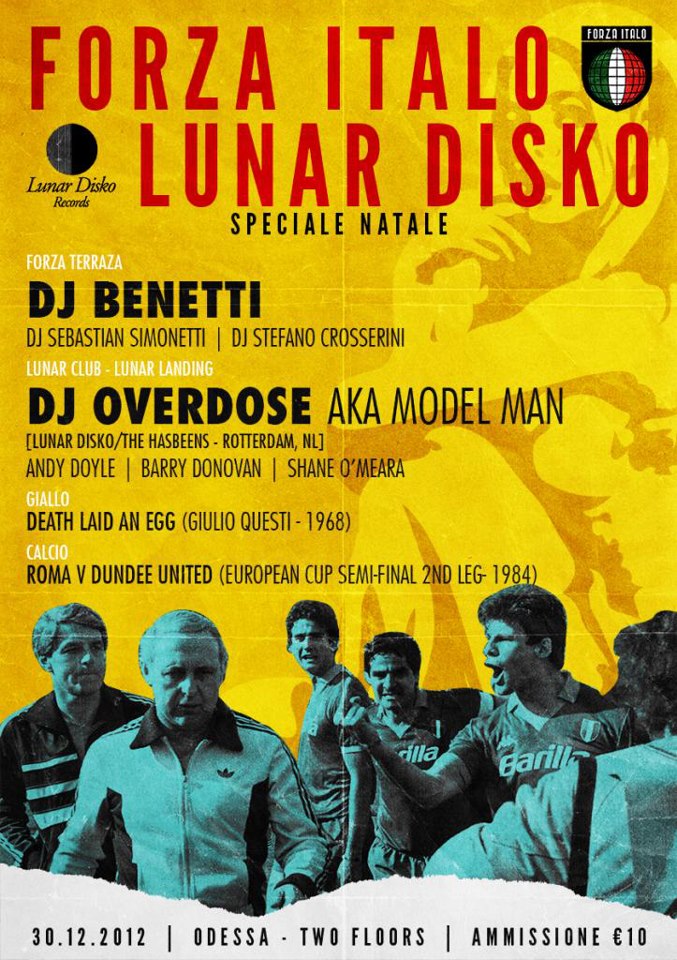 When not trying to be some sort of Italo overlord DJ Sebastian is Simon Conway. He co-ran the legendary Electric City club for many a year and Selectah another of Dublin's sadly missed record emporiums. Some would argue that it was Simon who single-handedly introduced Italo to the record buying masses of Ireland. Nobody cares about that any more though, except for Simon.
This set is taken from Simon's warm up for I-f when he played here in Dublin a couple of weeks back. As you may expect from the write up, it's heavy on the Italo. Enjoy.
Soho 808 – Trouble & Strife [Mystery Meat]
Sure Thing – Holding you tight [Gutterfunk]
Trilogy – Not love (instr.) [Il Disc]
Tom Hagen – Atomic [Thick]
Nico Band – Let It Show [out]
The Isolators – Concentrate on us [Venus Noir]
Model Man – Honesty doesn't pay [WT]
La Grotta – The World at your Disposal [Urtos Stereo]
J.S.R. – Astronomicum (Flemming Dalum edit) [Centre Neptune]
Robert Lloyd – Sometime (instr.) [Gong]
Raffaella Carra – Bolero [CGD]
Image – Hot Stuff (Spasmo version) [Memory]
Primadonna – Flashing on the Floor [Many]
Paul Paul – Burn on the Flames [market]