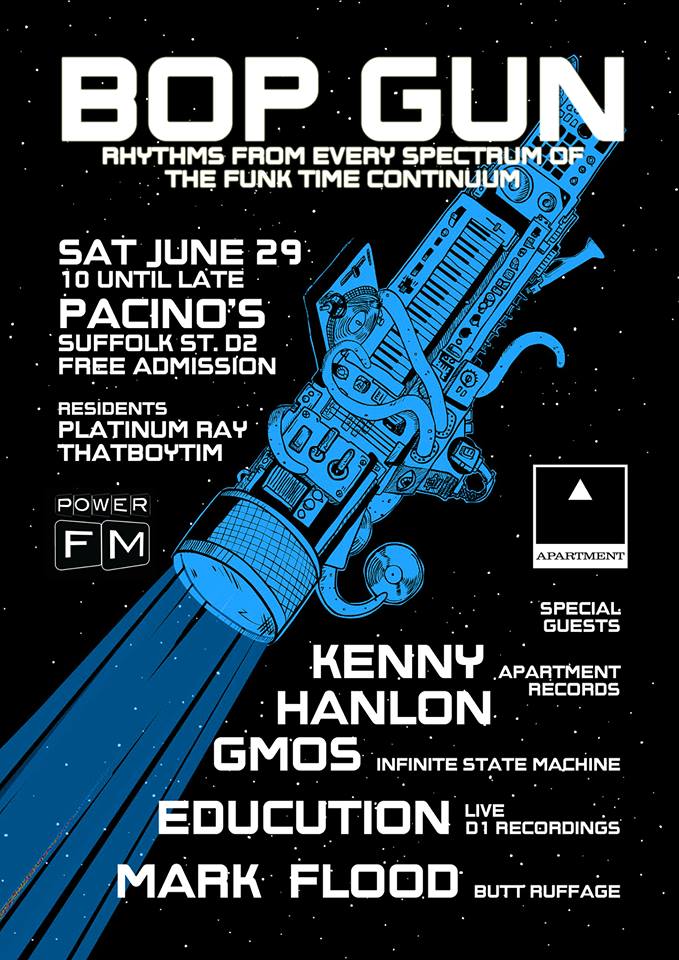 Last minute heads up for Dublin folk for a lil party that's shaping up to be a whole tonne of fun this Saturday night. Past guest mixer supremus for us here, Platinum Ray has been throwing a few small parties over the last year or so with fellow cohort Thatboytim (who also looks after the electro imprint Takeover Recordings), and this time around he's getting ISM in on the action. That means an all too rare appearance in public for GMOS alongside myself, we'll be spinning b2b for the closing segment of the night. Before that is an even rarer live appearance by Dublin producer Educution, who some may be aware of through his releases on D1 Recordings.
I think I was witness to his last live appearance at a Front End Synthetics party way back in 2010 (which was superb) so it's great to see him out there again. Platinum Ray and Thatboytim along with Mark Flood will be holding up the rear too.
Gmos, Platters and Educution are pretty much 3 of Dublin's best kept secrets so this should be off the chain. It's taking place in the basement of Pacino's on Suffolk St and is free in all night. And it will also run vurrry late ;). Do it.