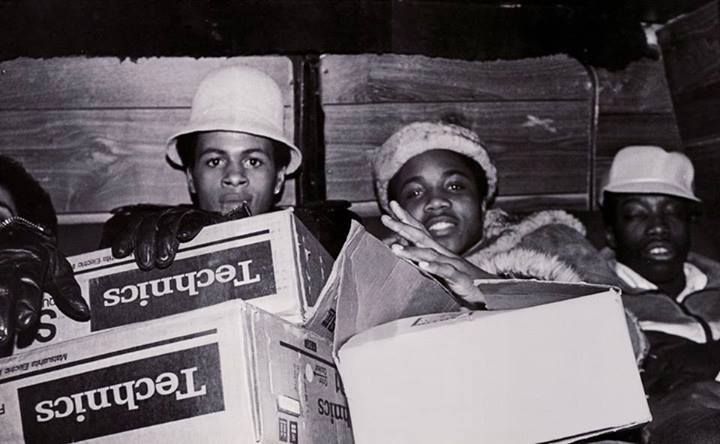 So a few weeks ago we made a small announcement on facebook and twitter about the blog, that we would be wrapping it up over the coming months. We decided as a send off to not go for any big fanfare, just to get some friends and members of the site to contribute mixes for us. We thought it would be in the spirit of the blog to do this instead of trying to reign in some big names that had no association with us. We were always about pushing stuff that we believed in over what we thought would get us more page hits, so why change now.
Barry first did a mix for us around 4 years ago when the label he co-runs (along with Andy Doyle), Lunar Disko Records, was still in it's infancy. It has continued to go from strength to strength since then and it's latest record is about to drop in the next month. The guys discovered Submersible Machines a few years ago and put out his debut release back in 2010, to huge acclaim. it's taken quite some time for the follow up to emerge but it's been worth the wait, with the Texan delivering a sleek 5-track ep touching on house, techno and electro in his own unique style. You can check out the samples here. 
Back to the mix; Barry has been one of the most highly regarded djs in Ireland for many years and this mix shows why. Clocking in at nearly 2 hours it's a smooth and superbly structured blend of techno, electro and house featuring a cut off the new Submersible Machines 12″ amongst killer jams by Baby Ford, Americhord, D'marc Cantu, Novamen and what not. Dig it.
Dog Day Afternoon
Nacho Patrol – Sword Of The Lambda  [Minimal Rome]
Phuture 303 – Blackout (2001 Pt.1)  [Music Man]
Allen Wright – Sexual Primates  [Muzique]
Hott aka I-f – Unknown  [Bunker Atlantikwall]
LNR – It's A Mystery To Me  [House Jam Records]
D'Marc Cantu – Size and Shape  [Creme Organization]
Mantra – From Beyond  [Bunker]
Tr-One – Viceroy-9c  [Apartment]
Americhord – Sunray  [D1]
Literon – Machine I  [Fortek]
Baby Ford + Eon – Dead Eye  [Plus 8]
Taho – Forest Of Wonders  [Delsin]
Phantom Planet Outlaws – HTG  [Apartment]
Pierre Phantasy Club – Fantasy Girl (Acid Mix)  [SRO]
Brian Juno – La Vie Signification  [Muzique]
DJ Nasty – Electrifying Mojo  [Subject Detroit]
Novamen – Not The Man I Used To Be  [Murder Capital]
Cybonix – Shake Yo Body [Frustrated Funk]
DJ Technician – My Beat Is Monster  [Bunker]
DJ Overdose – Drift Away [Monotone]
CN – Intravenous [Central Processing Unit]
Submersible Machines – Data Flows [Lunar Disko]
EOD – Cytoarchitecture  [Rephlex]
D.I.E – Other People [Clone]
Ditone – Infoporn [Tabernacle]
Two Lone Swordsmen – Sex Beat (Remix)  [Warp]
Fatjack – Time 4 Jack  [Automatik-Datamatik]
Chris & Cosey – Fantastique (Carl Craig Remix) [T&B]
Nimoy – Pigeon Is My Prey  [Bunker]