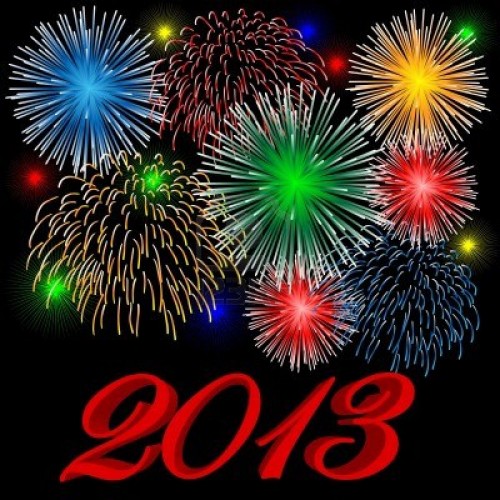 I've been doing some form of year-end lists for a while now. The approach I take is always the same, and it is based on nothing other than music I loved and loved to play during that year. I don't care about whether a record is rare and worth a lot of money, or easily accessible and cheap to get. I am not coming at dance music from an "outsider" perspective, I've been doing this for a long time now. I am not really swayed by how hyped something is in the media, so most of these records will be ones that are not familiar from other year end lists. This list is numbered, but don't take that to mean much. Number 40 is not far off in quality from number 1! Some of the rankings will include more than one record by the artist, this way it will be reflected if they have more than one jam that belongs on the list without taking up more than one place. The music included here will all be worth checking out if you haven't already heard it, with YouTube videos or Soundcloud links embedded for ease of use. Also, no reissues will be included here, only music that was released for the first time in 2013. It was tough to narrow it down as there was a lot more good music than this, but when I think back to this year these are the jams that pop into my head. Let's get into it…

40. Bodywork "Deeper and Deeper" Thug 12″ – Thug Records drops an essential record from the archives of Ben Cenac, one of the cats behind Newcleus and Sha-lor amongst many other aliases. All four tracks on here would have likely been hits, if only they had been released 25 years ago when they were made. That said, they still hold up today!
39. 3 Chairs "6 Mile" 3 Chairs 12″ – Back in February, my crew and I headed up to Detroit to hear the 3 Chairs play all night long at TV Bar. What was an awesome party was capped off by getting a copy of the test press of this EP. Each of the cuts was played that night, and now they all throw me back to that cold, snowy Detroit evening in my mind.
38. Four Tet "Kool FM" Text 12″ – This is one I heard on white label in Hard Wax without having any idea about what it was. For me, this is one of the craziest tracks I have heard in a very long time. Like, I had to sit there and wonder what the fuck he was thinking about when he made this. Because it makes basically no sense. But in the best possible way. By the time the crazy loud vocal chops drop in, you're just not expecting what is happening. Lovely.
37. Tiny Hearts "Stay" Dirt Tech 12″ – I love Waajeed's music, and his newest project is producing and releasing music by Tiny Hearts. Coming off like an indie rock version of Portishead but produced in Detroit, this ticks all kinds of NPR type boxes. But who gives a fuck when the jams are as good as these are?
36. Steve Moore "Zen Spiders" Future Times 12″ – The massive delays getting this record out have not dulled the quality of the material in any way. Epic synth jams with cascading arpeggios are commonplace these days, but the directness of these cuts put Steve Moore ahead of many of the other artists mining these sounds. This is not music to tune out to, it is music to TUNE IN to.
35. Atoms for Peace "Ingenue" XL LP – While Thom Yorke's album The Eraser is one of my favorite records ever, this one doesn't quite live up to those lofty standards. But this one has a lot of goodness going on in it, starting with this jam. A little more funky than his solo record, likely due to the presence of live percussion and bass, the highlights of this album are worth checking the whole thing out.
34. Juan Atkins & Moritz Von Oswald "Mars Garden" Tresor 12″/CD – I am really surprised at how little love this album has received. Maybe it isn't what people want to hear from this meeting of two of the greatest techno artists to ever do this shit, but I fucks with it heavily. Jazzy and spacey, and with great artwork that really helps set the mood for the music contained within, in time I believe this one will be revisited and looked at in a very different light.
33. Joy of Sound "Our Mission" Ferrispark 12″ – Joy of Sound is a collaboration between Detroit producers James Thomas, Marvin Belton, and Vincent Halliburton. Their first release from a few years ago on Mahogani is a modern classic, so anticipation for this followup was high for me. They didn't let me down with this soulful vocal cut that goes as deep as can be. Label head Scott Ferguson bangs two dubbed out and stripped back mixes on the flip.
32. Basic Soul Unit "Breathe (Jerrome Derradji Remix)" Still Music 12″ – The original is also dope, but Jerome takes this vocal cut from Stuart Li's debut album "Motional Response" and turns it into a tight techno dancefloor jam. A little assistance from Gerald Mitchell on keys lends some drama to the proceedings.
31. Theo Parrish & Tony Allen "Day Like This" Wildheart 12″ – Detroit house master meets Afrobeat master for one of the deepest soul jams of 2013! Tony Allen's signature drumwork lay the foundation, while Theo's keys set the atmosphere on this catchy vocal cut. Theo's remix of Mala has a similar vibe, as does his solo jam "Long Walk In Your Sun". A good year for Theo for sure.
30. Ital "Throbbing/Nodding" Lovers Rock 12″ – Ital returns to his own Lovers Rock imprint with two minimal, loopy, spaced out techno jams. Made in one shot with a 909 and some synths, each one is both driving and atmospheric.
29. Innerspace Halflife "Electric Gaze" Skudge 12″ – The Innerspace Halflife guys have been on a rampage, dropping so many good records both together and solo that it is mildly ridiculous. "Electric Gaze" might be my favorite thing from them so far, especially once that insane bassline comes in. For more, check out Ike Release's solo "Dream Sequencer EP" on M>O>S.
28. The Smoke Clears "Star Shine" Further LP – The Smoke Clears is a side project of John Daly, and this album is easily his best work for me so far. Mostly downtempo with a very Detroit feel, the closest touchstones for this album are Carl Craig's early album and the discography of the great Detroit Escalator Company. This one will doubtlessly go down as a chillout classic, at least in my crib!
27. Floorplan "Never Grow Old" M-Plant LP – Robert Hood is one of the best of the best. His Floorplan project leans a bit more house and less abstract than his own material, with this track in particular sounding like a Hood remix of a Moodymann track. This is another one where the whole album is worthwhile!
Following up on last year's "Motor: Nighttime World Vol 3" is Mad Mike's remix of "Black Technician", which along with a full sided pressing of the original makes this 12″ essential.
26. Jay Daniel "No Love Lost" Sound Signature 12″ – Jay Daniel is another younger cat from Detroit, and his debut release comes on Theo Parrish's Sound Signature label. Nasty drums that sound like a cross between Omar-S and Kyle Hall are the backbone of this joint, with everything else working around them to create a nice hypnotic atmosphere.
25. Lerosa "Some Things Endure" Photic Fields 12″ – The first jam off his most recent EP is one of Lerosa's finest. Taking an italo-esque bassline and spaced out synths, he has created a jam that would have been beaten to death by early 80s Chicago deejays when they were creating what would become house music, but without sounding overtly retro.
24. Daft Punk "Fragments of Time" Columbia LP – I'm not going to go in depth on this one. You either love or hate the concept of this album, so whatever. I fucks with it personally, and this one with Todd Edwards on vox is a big big jam for me. Instantly a summertime classic, perfect for driving around in the warm weather with your car windows down.
23. Chase Smith "Mala Jaska" WT Records 12″ – Chase is one of my Pgh homies, he shares a studio space with us and Shawn Rudiman. His previous release was a more straightforwards house jam on Technoir a few years back, but with this release he changed up his sound drastically. From slower gothed out house to this banging drum track, Chase showed the versatility that will make him a name to watch out for in the coming years.
22. Tom Trago "Two Together" Rush Hour 12″ – Tom Trago's "Use Me Again" was a huge anthem a few years back, and for a while after that I was not particularly impressed with his other music. Things changed this year with this jam, which turned out to be another disco sampling headcrusher.
Even before that though, I had picked up a white label from Rush Hour called "The Elite Stomp" which was reminiscent of old Sound Hack jams. It was only later that I discovered that this crazy joint was also by Mr. Trago. Nice work!
21. Osborne featuring Joe Goddard "Hold Up" Spectral Sound 12″ – Todd Osborne is not really known for maintaining a particularly consistent release schedule, so a year when he released three new records is certainly cause for excitement! All three are worth checking out as each is a different style, but this one with Joe Goddard from Hot Chip is my favorite. His EP for Acoustic Division is some very nice laid back instrumental house jams, while the 12″ for Jared Wilson's 7777 label is more on the techno tip with a bit of trance (?!) elements present.
20. Noleian Reusse "To See You Again" Black Tekno 12″ – Noleian is the unsung Chicago cat responsible for starting Africans With Mainframes with Jamal Moss. The second 12″ on his Black Tekno label continues his idiosyncratic take on melodic techno, maintaining the abstractions he is known for and furthering his and his labels' reputations for having a unique vision.
19. Nubian Mindz "Only Lover" Teng 12″ – Nubian Mindz may have started out doing jungle as Alpha Omega, but he has since tackled broken beat, techno, and house styles equally distinctively. This EP for Teng is strong the whole way through, as is his EP for Counterchange also from this year. Colin is one of the few producers whose music reminds me in some way of Anthony Shakir, but still sounding primrily like his own style.
18. Various Artists "Chicago Service" Lumberjacks in Hell LP – I had to pick one track to post a video from, and this was the biggest dancefloor slayer of the bunch so I went with that. But really, every single edit on this compilation is great for some purpose. Some are deep, some are deejay tools, some are instrumental while some have vox. Variety within a cohesive frame is what is on offer here, and as such this has taken up near permanent residence in my record bag. Big ups to Jamie 3:26, Rahaan, Cratebug, and crew for this! Also noteworthy is Rahaan's EP of edits for Fatty Fatty, another set of dancefloor dynamite in a variety of styles. So dope.
17. Git featuring Brooklyn Red "Higher (Yoruba Soul Remix)" Yoruba 12″ – Osunlade is not the guy who is gonna suddenly change up his style based on what is hot. While some might hold that against him, I find it interesting to see what a producer who understands music and has his own distinct style can do within that style. This is one of the best things from him in years, as he takes the live marimba and guitar style he is known for and slides it under soulful vocals. Timelessly beautiful.
16. DJ Nasty "Crusin Down 7 Mile" Yo Sucka! 12″ – DJ Nasty is a name that hasn't been seen much in a minute, and it was a pleasant surprise to see this EP roll out on Brian Gillespie and Oktored's Yo Sucka! imprint. Supposedly these tracks were done with Aaron Carl before his death, intended to drop on his own Wallshaker label. Thankfully they were rescued, mastered nicely, and made available because they are all wonderful. Electrofunk and house music meet with funky instrumentation like how they did back in the day, but sounding very refreshing now.
15. Fred P. "Reach" A Harmless Deed 12″ – Fred P's music is typically very understated, though that hasn't stopped him from getting a lot of love. "Reach" stands out from his usual work as being a bit more distinctive, and it turns out that this works well for him. Growing from little more than a repetitive drum pattern into a full on psychedelic house banger, this demonstrates just how good of an arranger Fred P is. Very much an anthem from our PTA Monday night residency this past summer!
14. Seven Davis Jr. "One" Must Have 12″ – One of my biggest qualms with much of the hyped dance music this year was with their lack of musicality. You may have noticed in my list that even the tracked out deejay cuts I listed have something interesting going on, not just beats and noise. This whole EP is dripping with minimal funky house music, which makes it the perfect antidote to all that is wrong with dance music in 2013. Sounding like Moodymann covering Prince (in the best way possible), "One" is my favorite of the bunch.
13. Todd Modes "I'd Rather Be With You" M1 Sessions 12″ – M1 Sessions is a label that has done nothing but release ill jam after ill jam in the few years it has been around, yet it seems to get little love. I can't for the life of me figure out why this is. This whole EP is full of disco and soul influenced house music of the highest quality, but this is the one i played the most in sets. The label also released another of my favorite records this year, Paul Randolph's "Chips N Chittlins Vol. 1". A strong collection of uptempo feel-good house songs by the veteran of Mahogani Records, produced by 2-step legend Zed Bias, and so widely ignored that not one of the six tracks has a video on YouTube for me to post here. Defintiely take some time to check out these two records as well as the older ones in their catalog!
12. Billy Palmier "Tonight" On Point 12″ – This whole EP is deserving of a place on this chart, but this is the one jam that was actually on YouTube. Sounding kind of like Andres mixed with Dam-Funk, Billy Palmier has created a record that takes in funk, boogie, and house in equal measure, and recombines them into something fresh, funky, and musical.
This jam "Together" is flawless summertime music. If he keeps this kind of thing up, I am sure people will start to take notice. Until then, this is strictly for those who keep real love vibes in their lives.
11. DJ Rashad "She A Go" Hyperdub LP – I've been a fan of juke/footwork shit since before it was really a separate thing from ghetto tech and booty house, but in my collection it is usually deejay mixes that I get. DJ Rashad's album Double Cup is the first piece of original music that I had to have from this scene, and this track embodies why. Hints of jungle and rap music poke through the otherwise soulful sound palette to create something very distinct and original.
10. Pepe Bradock "Lifting Weights" Acid Test 12″ – One of the few seemingly universally loved records that made my year end list, this jam is really nothing at all like Pepe's previous recordings. Focusing (of course) on the 303 that gives Acid Test its name, this is just pure dancefloor devastation in the typically quirky Bradock style. Unhinged.
9. Bande Apartment "Lubricating Rita" Apartment 12″ – If you're going to do disco edits in 2013, they better be bananas if you expect me to give a fuck. Thankfully, "Lubricating Rita" is the DEFINITION of "bananas". Simple electronic drums do not give any indication where the synths and vocoder are going to go, and when they finally drop, pandemonium ensues. Party music for drunk and/or high robots.
Apartment's other release this year was also quite deadly. Phantom Planet Outlaws take on TR-One and the results are some uptempo driving techno jams that retain a deepness that is rarely seen these days. Classy.
8. Stingray313 "NKKK4_2″ Naked Lunch 10" – Stingray aka Sherard Ingram is mostly known for his Drexciya-related electro, or his house as Urban Tribe. This one, however, is all about dub techno. But not the kind of lazy, derivative sub-Basic Channel shit you are used to hearing when people use that term. There is no shortage of cojones here, but the dancefloor banging is balanced with deep and epic synths and a slick production aesthetic that really lifts this to a whole other level.
7. Funkinevil "In The Grid" Wild Oats 12″ – I've seen a number of lists touting Kyle Hall's "Boat Party" LP, and I do dig that album and the recent EP of outtakes from it as well. But for me, this jam with Funkineven is just one of the most perfect tracks of the year. Minimal electro with that Detroit vibe, but cut with some modern feel so it ain't just an exercise in retro. This one has been trainspotted nearly every time I've played it out!
6. Scott Grooves "C Track" Modified Suede 12″ – Maybe it is the deejay in me that insists that this B side tool record is one of this year's best, but oddly enough the track holds up to listening on its own as well as it does in the mix. The organ and weird bass hit give this something of a warm, tropical vibe that is infectious as hell. One of those simple jams that never, ever fails to get people moving and feeling good!
5. Jordan GCZ "Crybaby J" Off Minor 12″ – I first heard this when Jordan played it for us in his record room at his house on our first PTA tour of Europe back in April. As soon as the melodies hit my ears, I knew he had knocked this jam out of the park. Some kind of housed up italo bassline jazzy deep melancholy dance music is how I would describe it, but really you should just listen to it. The only argument is which version is better! I prefer the A side…
4. Kai "KZR" Alcé "World Causes" NDATL 12″ – It feels like there were about a million "deep house" records released this year, most of which sounded more like progressive house than anything else. There was, as usual, a handful of truly deep house jams that dropped and were essential, and this is one of my favorites. The elements are all familiar: simple chords, rolling percussion, banging drums, and of course the strings to finish it off. Despite the familiarity, Kai's mastery of the form is shown in the vibes this track creates: this is music for dancers!
The special 12″ on NDATL to celebrate Kai's yearly DEMF afterparty Deep Detroit was also clearly exceptional this year. All three tracks are killer, with Norm Talley and Kyle Hall also turning in some of their best work. The party was off the hook as usual!
3. Terrence Parker Featuring Reno Ka "Finally (Louie Vega Dance Ritual Mix)" Planet E 12″ – This one was one of the biggest surprises of the year for me. I had long since given up on Planet E, as they had just started releasing shit I never ever want to hear. Terrence Parker is not an artist I would have guessed they would be releasing in 2013, and the inclusion of a remix by Louie Vega (who has also not really been exceptional recently!) piqued my interest enough for me to actually listen to this in Hard Wax back in September. Immediately I knew this was one of the best jams of the year! I played it as the opening track when we played at Panorama Bar the next day and it did the damn thing. Very few jams these days manage to be both soulful and banging at the same time, but this one does it as perfectly as a Detroit-New York collabo should…
2. Dego & the 2000 Black Family "Find A Way" Neroli 12″ – The return of Dego has been without question one of my favorite things of 2013. Not that he was ever gone completely, but it seems like he is really back on track now. This whole EP is pretty much wonderful, deep soul music that works on the dancefloor or at the crib. A timeless classic.
A space in my top 10 has been waiting since much earlier in the year when Dego's remix of FaltyDL dropped, which is also pretty much perfect dance music!
1. Rhye "The Fall" Republic LP – Rhye's whole album is without question one of the best records I've heard in a long time. Hints of Sade and disco but with a very beautiful and melancholy vibe, I predict this will stay in my rotation for a very long time. The originals of "Open" and "The Fall" are worth playing if you are the kind of deejay who knows how to get away with such things, but Jeff Samuel and Maurice Fulton each turned in stunning remixes for those who cannot!