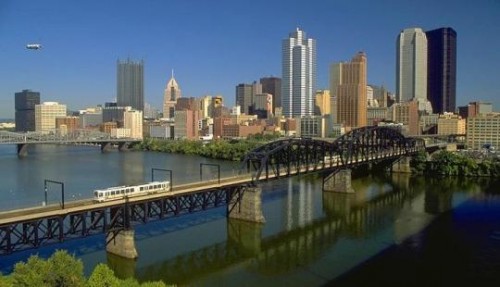 2013 was a busy year for me and my Pittsburgh Track Authority homies, Preslav and Adam. Each year since we started working together, we have tried to exceed the previous year's production. This is what we accomplished this year:
6 PTA EPs
Strenf EP – Work Them Records
Pittsburgh Track Authority Edits Vol. 1 – Pittsburgh Track Authority
April Boogie EP – Rotating Souls EP
Now's Tomorrow EP – The Harmony Society
Haywire EP – Work Them Records
Allegheny Acid | Primitive Rhythms – Pittsburgh Tracks 003
One collaborative track with Anaxander
Candy Stand Pt. 2 (w/ Anaxander) – Got2Go Records
One remix
Bicycle Beat "Pornography (Pittsburgh Track Authority Remix)" – Beat Machine Records
Our labels released five records total. Aside from the three PTA joints already listed, we also dropped Love What You Feel 005 featuring jams by Santiago Salazar, Lerosa, Moonstarr, and Jason Fine, as well as a split rock 12″ by local bands Outsideinside and Old Head.
Eight podcasts
Pittsburgh Track Authority Full Extension Vol. 1
Pittsburgh Track Authority Full Extension Vol. 2
Hush House Mix #040
Addicted Podcast #17
Same Same But Gold #021
Hear Not Here (all forthcoming PTA and Love What You Feel jams)
Live from Nonline London
DJ Broadcast 242
The PTA show hit the road in 2014 with many great local and regional shows, as well as two tours of Europe which saw us play at Panorama Bar, Renate, and Farbfernseher in Berlin, Nonline in London, and Le Bootleg Club in Bordeaux, France.
We had our music covered by many publications including Resident Advisor, SPIN Magazine, DJ Mag, Mixmag, Six Axle, Pittsburgh Magazine, XLR8R, Little White Earbuds, and more.
And on top of all of that, we were hustling full time all year long on a variety of other projects that will see the light of day in 2014: Model Human 12″ on PGHTRX, the debut record by Raw Ten – our collaboration with Nic Offer of !!!, a number of sick releases forthcoming on LWYF by artists both known and unknown, a PTA remix of Lux & Edwards' "I've Still Got Sunshine" for Young Robots, the first PTA album, and some other big projects that must remain unnamed for now.
I'd like to wish a heartfelt thank you to everyone who supported us and our musical endeavors this year, from all the labels we worked with and all the promoters we played for, to the people who bought our music, and especially all the deejays playing our tracks. I can promise that our hustle will be stepped up next year, and it will be our biggest year yet!
We had never done a PTA mix for infinitestatemachine, so we had to jump in with one for this series of final mixes. I hope you enjoy it!
Download the mix HERE.