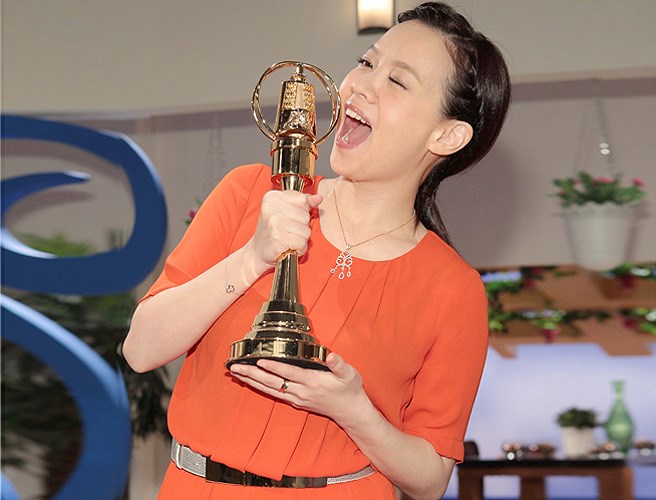 Well aren't they all? This one is no different. Here's a slightly long, slightly scatty rundown of what went on in music for me in 2013. I've always enjoyed doing this and it's probably what I'll miss the most about ISM. So away we go…
Homegrown
First off I'm gonna look at Irish bizness. It genuinely feels like we are hitting a bit of a purple patch these days. A bunch of my favourite stuff of '13 came from Irish labels and/or artists.
My personal highlight was John Daly's "Listen" album under his The Smoke Clears moniker on Seattle's Further Records. Funnily enough it's my favourite release of his since his last 12" for them, Sea Level. This time it was some sun kissed ambient bizness. At times it sounded like parts of the songs were recorded at the wrong speed or something. Who knows. It was rather beautiful.
Lunar Disko seemed to slip under the radar a little bit this year. A damn shame. Their Dj Overdose release "The Future of the Planet" was arguably his (and theirs) strongest 12" to date. "Housing the House" got any kudos going but it was the Godzilla-stomping-all-over-Tokyo heaviness of "Sandokan" which came out the winner on an excellent EP. Lunar's biggest find to date was Submersible Machines back in 2010 and his long awaited follow up finally came out at year's end; the deep n' spooky "Isobaths". Maybe everyone will take notice in 2014 of this stellar 12". Stop sleeping. They also put out Slowburn's most well rounded 12" to date with "Lotus".
All City continued doing their ting in confident fashion, my choice being thewonked out barminess of Anno Stamm's "Fragments A".
Their record shop partner-in-crime Earwiggle had a low-key year but delivered at least one belter in Dez William's "Untitledacid 6" off the "Angel Maker" 12". It was a great year for label boss Sunil Sharpe where his tour diary saw him take in such legendary spots as Glasgow's Sub Club and Berlin's Berghain. For those into the heavier side of techno he's as good a dj as you'll get. Here's a killer mix of his from a couple of months back. Going off in a total different direction, the Fatty Fatty boys released my favourite edits 12″ of the year from Dj Rahaan. The Flirts edit especially is off the chain.
Most interesting of all was the newer blood that came up through the ranks in 2013. Top of the pile was Dublin's Lumigraph who delivered the killer "Nautically Inclined" on Opal Tapes and the excellent "Yacht Cruiser" on the hit and miss Mister Saturday Night label (for such a notoriously eclectic club night their label is resolutely one dimensional so far). His stand out moment though was his remixes of young whippersnapper Frank B's Chain of Fools. The original was a – pretty bland – sleeper hit due to Jamie XX's endorsement but – especially on the 909 Assasination remix – it was reimagined as a bruising, brutal house cut by Lumi that tears through sound systems like a total boss.
New Jackson's profile came on leaps and bounds in 2013 too. Releasing on John Talabot's Hivern disks (and getting to remix The XX along the way) surely helped but it was the beautiful melancholy of "Of A Thousand Leaves" on the homegrown Major Problems imprint that was his standout moment. Oh those strings.
Similarly to New Jackson, Derry-born The Cyclist first emerged in 2011 but it was 2013 when we all noticed what was a gowan. His "Bones In Motion LP" may have been a lil bit patchy but when he got it right there was signs of a really fresh talent on show. In the year when everyone got busy with the noisier, rugged side of things there was a soothing, tender side to his self-styled "tape throb" swathes of distortion.
Keeping it up North, Belfast label One Electronica dropped 3 vinyl only releases in '13, two from Samaan and t'other by The Superior Inferior. The latter's "Echellon X111" was easily one of my favourite jams of the year. Touching on electro, wave and techno the acid pay off that it builds up (and up and up) to cut through you like a knife. The A2 cut "Interstellar Acid Pzykosis" was a completely bonkers acid jam that made you feel like you were getting headbutted repeatedly by a 303 while the B-side was comprised of two pretty sweet techno-styled John Heckle remixes.
Going all the way down to the southern tip of the country we have Colm K from Cork who delivered one of the most bad-ass soulful 12"s of the year with the "Love" ep. Colm touched on funk, hip hop, soul and house in a super confident manner. His production skills are second to none and no doubt 2014 will see him continue to do his thing with little fanfare. You could do worse than to keep an eye on him before he blows up proper.
Smoooooth Operators
As noted above, everyone got all up on the ruggedness this year but we all need a balance yknow? Going against the grain were some of my standout releases of the year. Maxmillion Dunbar aka Max D/Dolo Percussion/ half a Beautiful Swimmer delivered what was probably my favourite long-player of the year with the sublime "House of Woo" on RVNG Intl. RVNG was a bit of a strange one. While it certainly had a marquee year it's biggest was also it's most over-rated – but more of that later – and while it repped the rougher side pretty well on the Gardland album it was Dunbar's crisp, original and in-a-good-way wholesome House of Woo that won out. After leaving it be for a few months I revisited it recently and all it's charms were still intact.
The Beautiful Swimmers album "Son", while not quite up to the standards of Woo still delivered one of the biggest cuts of the year with "Running Over". So so good.
http://www.youtube.com/watch?v=HzE6zMoD6fU
Rhye were a super svelte duo who came on like an updated Sade (but with – literally – balls, though you really couldn't tell) with the excellent, refined pop of "Woman". It also brought about one of the remixes of the year too in the shape of Maurice Fulton's slamming disco re-imagining of "The Fall". Really, maybe if this jam had a major label pushing it and a washed up computer games soundtrack composer delivering the licks it could have been the summer disco smash something far far far less superior was.
Just as svelte but on a more house tip was the Andras Fox feat. Oscar S. Thorn album, "Embassy Cafe", on Dopeness Galore. Like Rhye it was a pristine record that never felt bland and it contained one of the slickest house/pop songs of recent times in "Running Late"
While the Pharaohs excellent "Replicant Moods" album wasn't all crispness (check out "Everything" for some balls to the wall rowdyness) their "Ahumbo" cut off the Island Time release was their best cut yet, a euphoric earworm that snuck out in January. It should have been a summer anthem for any fan of disco/new wave tinged house (which is everyone these days, no?)
Jordan Czamanski decided that being one half of Juju & Jordash and one third of Magic Mountain High wasn't enough in 2013. So he started his own label and became a solo artist too. Bit greedy, no? Not if "Crybaby J" (kudos for most self aware title of year too) on his own Off Minor Recordings is the result. Sounding like someone dosed up on luudes while cruising around in a convertible while the sun went down, this was easily one of the year's highlights. Don't let yourself get totally sucked in by the A-side either. The Dub on the B was just as essential.
Central Processing Unit was a mysterious new electro label from the UK that first emerged in 2012 and really came into it's own in '13. My two favourite 12"s were by Mrs Jynx and CN. Mrs Jynx's "Diving Loop" touched on early AFX, DMX Krew and Kraftwerk with a great pop sensibility. So simple but so lush, most notably on the joyous "Supermarket Sandwich".
CN's "Voyages" was up there for most well rounded 12"s of the year, containing no filler. One moment it was silky smooth "Stellar Awakening" (note: sounds great at 33 too) the next it was coming on like a Digital Tsunami on poppers with Zener Diode Blues. Imagine James Stinson as a white lad sporting a cravat.
Raw I'll Give it to ya, with no trivia
Well, it was the 20th anniversary of the Greatest Hip Hop Album of All Time and that's my reasoning behind that headline( This post contains no hip hop. Sorry) So what of the gear that came in on the heavier side of things? These days I'm much more of a fan of this side of things in a live/club environment so I don't indulge in as much of it with my purchases. So, no, you won't see me bigging up rubbish by the likes of James Holden yet I will give Pete Swanson the award for Live Performer of the Year while concurrently finding little appeal in his Punk Authority release. His performances in Twisted Pepper in Dublin in January and then on a drunken (for me and my crew in the least) Saturday afternoon in Krakow at Unsound (more of that later) were simply incredible. He literally batters out the most brutally intense bursts of techno/noise imaginable, building up a crushing rhythm that quite smartly doesn't outstay it's welcome. A great character who also gave a very interesting Q&A at the festival, there's always something nice about seeing a performer be visibly taken aback by a crowds reaction and Swanson seemed somewhat stunned by the crowds response in Krakow.

One performer I did miss at Unsound but delivered in the studio was Mika Vainio. While it's a bit pointless being perplexed by some stuff going un-noticed in year end lists i was genuinely surprised that the dense monolith "Kilo" got little love. It was an intimidating example of a man totally in control of his sound and was up there with House of Woo as one of the long players of the year.
Another man with a masterful control of his dense sound is Container whose Treatment cut was possibly the pinnacle of his sound. As ever it was all about building up layers of dense noise – while being totally hi-fi, unlike the perceived idea of what this music is supposed to be in 2013 – and he built it around an insanely catchy, minimalist hook on the title cut. My leg is twitching just at the thought of it.
Downwards have, for 20 years now, mined their own idiosyncratic path in the world of post punk/techno/industrial and to celebrate that they released the Halha compilation which was comprised of old unreleased stuff, a few forgotten gems and some brand new gear. Highlights included the Sleeparchive version of Concrete Fences' "The Unabridged Truth" (old unreleased), Substance's remix of Regis' "Cold Water" (forgotten gems) and Samuel Kerridge's "A Shadow Cast" (new gear). I'm still kicking myself that I didn't pick up Kerridge's album though the Waiting For Love 12" (also on Downwards) was excellent. Another new fresh talent that I'm looking forward to seeing more of. Get's extra kudos for making heat while looking like a reject from Ocean Colour Scene.
All this stuff is a bit po-faced though innit? But if you want brutal and you want a bit of a laugh too, look no further than BLACKNECKS (I CAN'T HELP BUT WRITE THEIR NAME IN BLOCK CAPITALS). With song titles like "Death Before Eastenders" and "Four Badges and a Cunt" BLACKNECKS injected a silly bit of humour into their vicious onslaught. While their more straight forward industrial techno was pretty killer it was when they decided to mesh it with hi-nrg/disco/italo that things really went into the stratosphere. Usually I include a gem I missed from the year before but this time I'm including one that isn't even out yet, the atomic italo/gabber bomb that is All To The Cosmos, Lets Go! (It's supposed to be out by now).The previous BLACKNECKS 03 also featured the epic cosmic bosh of "Fash". If you don't like this stuff yer a boring cunt. End of.
Burning Up!
And so the headlines get worse. While William Burnett aka Willie Burns/Black Deer/Speculator and so on has been a consistently great producer for many a year it seemed that he really got it right in 2013 what with a bunch of stellar productions and his WT Records imprint having it's strongest year to date. As Willie Burns the Run From The Sunset 12" on Creme Organization was a pitch perfect summation of the lighter sound he channels under that moniker, with the interweaving Pong In a Tracksuit being it's stand out.
His Burns remix of Heatsick's Dream Tennis was my remix of the year. A stark mini masterpiece that was deceptively simple, it's juttering edits beat up all around it.
The Black Deer project was seemingly a long time coming and it was worth the wait with "Trail of Tears" on Rush Hour's No 'Label' being one of the best eps of the year. Unsettling and claustrophobic, the seemingly never-ending "Almost Had a Moment Alone" was simmering with intensity before the more direct "Chief Big Thumb" on the b-side gave us one of the most original and captivating techno jams of 2013. It's chants and weird stabs were enough to mark it – and the 12" out – as a year end highlight.
While it was overshadowed by the krautrock-esque wonderment of Torn Hawk's "Born To Win (LIfe After Ghostbusters)" on the flip, I had soft spot for the AFX insipired "Apex Break" on L.I.E.S. He teamed up again with Torn Hawk for another brilliant 12" on No 'Label' – Circuit, Burns & Hawk : "From The Legal Pad of…" – which again touched on Kraut stylings this time fused with warped funk and blissful house beats. (Side Note: Luke Wyatt aka Torn Hawk had this sporadically great album come out too).
http://www.youtube.com/watch?v=Z9SnCSv2xFM
His WT Records imprint also delivered some serious bizness with Pittsburgh's Chase Smith showing you can do clean and gnarly on the one EP with his dope eponymous 12". The 3 Dj Muscle releases featured the nutty "Tummy, Tummy" from Africaine 808 and stellar BMX Edit of Towlie's "This Is A Momenth" amongst others. But the label's highlight (and one of the year's best) was the epic acid of new guy Tagwell Woods on his self-titled 12". One of the discoveries of the year right there.
Because I've mentioned 2 of the 5 releases I picked up from it, I'm gonna go right ahead and do the label of the year bit here. Rush Hour's No 'Label' is the one for me this year. It barely even seems like a label, has no logo, no specific style or anything that portrays any sort of synchronicity. And I love it all the more for it. On top of the 2 Burn's related releases the Aardvarck 12" "1990" was a humongous high-pitched rave monster, channeled through the quirky genius of Mike Kivits.
Leisure Connection's "Jungle Dancing / Wave Riding" was some sort of tropical and psychedelic meshing of disco and house that also clearly stood out on it's own and I'm sneaking in Stellar Om Source's "Image over Image" too because it didn't' appear in my local shop until 2013 even though it snuck out at the end of 2012. If you haven't heard this 12" I'd highly recommend you swap it for her pretty dreadful LP on RVNG intl. Seriously, that has to be the most overated release of 2013. It's a clattery mess of an album, which frustratingly could have been good but ended up all of the shop. I dunno what folk are at bigging it up. I really don't. it got compared to Model 500 and Drexciya. Huh? This woman certainly has talent, but it wasn't on show there.
Hype(r)! Hype(r)!, Hype(r)!
Scooter references FTW. I know I'm not supposed to talk about this but fuck it. Yes, it's about those two big elephants in the room. Outsider (centred around LIES) and Daft Punk. The hype machine(s) were a constant talking point this year. Maybe it's 'cause Daft Punk were such a seminal act for many of us of a certain generation and on the other side of things you had LIES, a label that many house/techno heads had on their radar since it's inception, and in 2013 both were everywhere that so many folk were paying attention.
They were sorta interesting hype opposites. On one hand Daft Punk had a major label pumping fuck knows how much cash into generating the hype while on the other hand LIES were just some odd ball indie label that the media pushed. It felt like the late 70s or something. The DP fans warbled on about it's musicality, its high end production. The LIES fans went on about it's rugged, DIY, lo-fi agenda. Kinda like boring Prog rock grandads vs snotty Punk kids innit. And the truth lay somewhere in the middle. Daft Punk's RAM was a bloated snoozefest and most of LIES was half arsed and amatuer. Even though LIES put out a few great releases it was far outweighed by the average. Quantity most certainly not equal quality. There was better music done on both sides of the scale by others. That simple.
But while I'm here it gives me the chance to give a shout out to the Voiski release on LIES, "IAI Movement". It was one of the strongest the label has ever put out and was one of the best techno 12"s of the year. It was brimming with entrancing melodies while keeping that rough-hewn LIES sound without sounding like someone had just taken a dump and wiped their arse with sand paper (Terrekke's YYYYYYYYY).
http://www.youtube.com/watch?v=DCYnI-SLJ2I
We're Livitiying it, Livitying it, Livitying it, we're livitying it like that!
Ok, Livity Sound are only really getting their own section so I could go that low with that godawful pun headline. But to be fair the praise that has been heaped on this label from all corners this year has been deserved and it's nice to see a crew who just went about their business without relying on hype or some bullshit to get recognised by the likes of RA. A really pleasant surprise. And, y'know, it was actually pretty consistent with it's output. Pev's Aztec, Asusu's Velez/Rendering and, most notably, Pev & Kowton's End Point/Vapours were all killer. While I'm here, shouts to Pev & Kowton's Raw Code on Hessle too. This is the best bass/techno/haus hybrid shit going.
Get on the floor and show me whatcha got!
Let's move away from releases for a bit and move into the live/floor realm. Musically this year belonged to Unsound for me. When your only complaint is that a festival has too much on to handle you know it's got it goin' on. Along with Pete Swanson other highlights included the amazing Roly Porter/Keith Fullerton Whitman/Lucy Benson/Marcus Weber A/V collab, Innode's intense half time droning, Regis' broken beat onslaught, The Mullholland Free Clinic's freewheeling techno jams (extra mention to Move D throwing himself to the ground mid-set and Jordash's Tres Demented-esque chanting), RP Boo's bonkers dj set, Andy Stott/Demdike Stare future techno, Robert Henke's Lumiere lasertechnofest , Rhys Chatham & Charlemange Palestine's cuddly toys, Earth making me break out into a cold sweat and the panel discussion with Underground Resistance. Mad Mike really is a legend – Shame about most of the Interstellar Fugitives Live show. It's time to retire it and go back and think up something new. What an incredible, if exhausting week.
I also hit up Free Rotation which this year was a little bit more about the good times than the music. Having said that Objekt's dj set was fucking immense (I love when a dj makes me enjoy stuff I may not always like in the cold light of day – his set in Galway for Bap To The Future was also great as was his "Fishbone" cut on Objekt #3) and John Heckle's live set was truly masterful, sending the floor demented. Delta Funktionen also killed it.
The Gary's Gang party I help run had a few gigs I was really happy with most notably Intergalactic Gary's incredible set for us earlier this month. There isn't a better dj around at the moment.
Special shout out to the Forza Italo crew for their boat party in July. Sun splitting the rocks, sailing the highseas and Italo hammers to beat the band; what more do you want. Best day out of the year.
The Rest of the Best 
Omar S – It's Money in the D (FXHE)
The "Thank You for Letting Me be Myself" album was pretty decent overall but this song was Smith at his most brittle, soulful best.
Ma Spaventi – The Jungle (MOS)
This one gets you going so much you'll be doing well if it's only your top that comes off.
Floorplan – Never Grow Old (M Plant)
Robert Hood had a productive year but it was far from his best. The Floorplan album was patchy too but this was a future Detroit classic.
Umberto – Confrontations (Not Not Fun)
As with last year Umberto delivered one of the best LPs of the year, this one surpassing '12s "Night of a Thousand Screams".
PS. A massive FUCK YOU to Not Not Fun for the horrendous pressing that made it all but unplayable out. Cop on and get yer shit pressed properly.
Those lovable, weirdo Swedes delivered another gem that passed many by initially. The recent Matador 12" on Kontra was some ace bizness too.
Lerosa – Woman Flew Home (Photic Fields)
Lerosa's sound went in a bit of a different direction and it was all good. The opener "Some Things Endure" was one of his best ever. Spine-tingling magic.
Juanpablo -Anaconda (Feat. Isabella Venis & Intergalactic Gary) (Mick Wills Remix) (Frigio Records)
A grinding monster of a remix. Extra shout out to his remix of John Heckle's Back Alley Terminator too, the original of which was a gnarly industrial inspired banger. Heckle's Desolate Figures rounded off another excellent year for him and the Tabernacle Crew too.
Syclops – A Blink of an Eye (Running Back)
Maurice Fulton returns to his Syclops alias for some more spazzed out house that threw out the rulebook as he is wanton to do.
Pepe Braddock – Lifting Weights (Acid Test)
Sometimes these days Braddock can get a bit too out there for his own good. Not this time tho. Nuts acid.
NCW & Piss – Golden/Lands (Vivod)
A cold wave cover of Death in June's "Golden Wedding of Sorrow"? Well obviously.
Three of You – T.O.Y. (Bordello A Pagliari)
The tres cool Bordello A Pagliari re-issued 2 late 80s Italo gems in one sleek 12".
Elizabeth Merrick Jefferson -Astronomical Twilight (Argot)
The Urban Off Road 12" was pretty ace overall but this was definitely it's stand out.
Factory Aire — B.O.Y. ( Atom ™ remix) (Shaddock Records)
I didn't get a hold of the Atom ™ album but this remix was a sleek tranced out wonder.
Ian Martin – Sleepwalker (Pankerhaus)
The Dutch dude droned and thumped his way through a few gems this year. It was the Blade Runner on Smack of the A3 from this release that really did it for me.
Todd Osborn – Back 2 Here / 303/909 (Acoustic Division & 7777)
Everyone went on about the collaboration he did with yer man from Hot Chip. These two were better. Great to have a master back.
Body 11 – Youth (Medical Records LLC)
So much wave stuff this year, shouts to this re-issue though. Was just as good as plenty of stuff that got more coverage.
Cliff Lothar – White Savage (Viewlexx)
Eerie yet funky haus music. "Dro Friday" even got to number one in the IFM top 100. And sure why not.
Demdike Stare – Test Pressing #3 (Modern Love)
Spooky lads do spooky techno. Dysology was a clattering juggernaut that stole the show.
Dj Overdose – Bizarro World (Creme Organization)
It felt like this coming out on Creme meant his Lunar Disko 12" got slept on a bit. A soundtrack inspired mesh of ambient and proper Overdose electro. Top stuff. Shouts to all the RA readers who, this year, suddenly noticed the rather fantastic Creme Organisation exists. Slowclap.
Donato Dozzy's Electronique.it mix.
Made me want to eat all the drugs. Even one of the composers whose song featured in it couldn't recognise where it appeared in this hypnotic masterpiece.
The Best of the Best 
My track of 2013 goes to Peter Gordon & Factory Floor – C Side.
Funked breakbeat, warbled vocals, jazzy stabs of sax and some really beautiful keys. The sun's coming up, the sun's going down, the sun ain't coming out, it don't matter; pure bliss.
http://www.youtube.com/watch?v=0dCafbupVZM