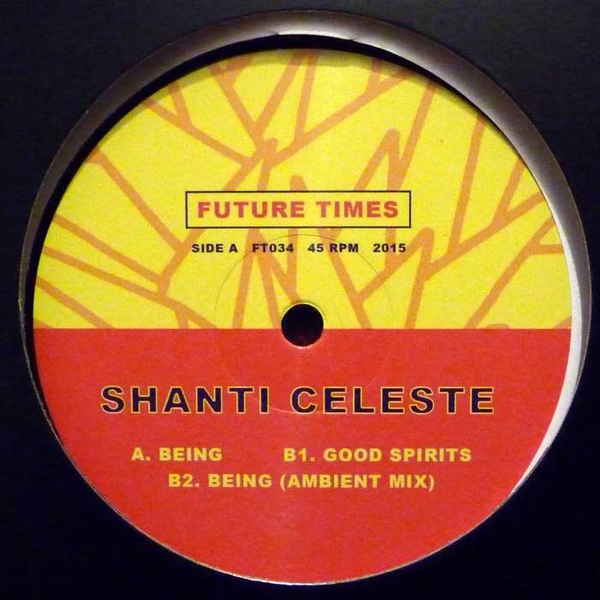 Operating on a pretty high and consistent level of quality since 2008, 2015 seemed to be a bit of a breakthrough year for Future Times, scoring a mega-hit with Jack J's somewhat limp-wristed "Thirstin'", the increased profile of Beautiful Swimmers  / Max D and general support and coverage for the DC crew increasing across the board. They also released the 3rd part of their Vibe compilation series, giving us UK producer / Dj Shanti Celeste's debut offering for the label, the bright & funky electro of "Strung up", which would turn out to be the highlight of the project.
It was a fitting end of the year for both camps as '15 was also an important one for Celeste, with the solid Alma 12″ for Secret Sundaze and the excellent SSS on Apron showing us a producer who is always improving and growing in confidence –  and also seemingly not particularly influenced by any prevailing trends. While many dance producers continue to think that frowning whilst layering half arsed drum patterns with samples of sand paper is what the world needs more of, Celeste delivers glistening synth lines and open, clean drums.
Discogs tells me that Being, her first full 12" for Future Times was released in 2015 but I'm going to ignore that and see it instead as an excellent primer for 2016, especially the shimmering electro of "Good Spirits", which, not unlike Tagwell Woods, gives a nod to 90s UK electronica in its melodies but also highlights Celeste's knack for crisp, flowing electro rhythms. I'm certainly leaning towards this side of her productions more so than the house-based cuts but the the title track is still a forceful and energetic jam, and the ambient take on it rounds off the release nicely.
One can only hope for more music in this vein to breakthrough in 2016.