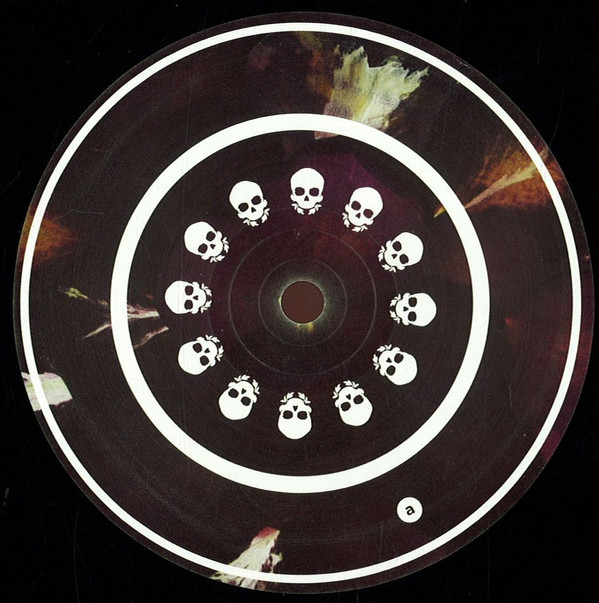 Seems we've been a bit lazy at ISM the last while but I've got a bunch of releases to post about over the coming days, so lets get stuck back in again…
I was a little surprised by October's Black Body Radiation LP that dropped at the end of last year on Skudge. Maybe I haven't been paying enough attention to his output – I own just a couple of his 12s – but the oppressive slabs of EBM contained within were an extremely pleasant (if that is the right word) surprise. Early 80s post punk / industrial / EBM is showing a bit of a resurgence at the moment be it re-issues or the studied cool of the likes of Powell but October's foray into that world was the most successful to these ears.
With Necessary Force / Nine Tomorrows his 5th collaboration with Borai, EBM and industrial influences are again at the forefront but the a-side cut Necessary Force has more of a spring in its step – relatively speaking – buoyed by a bouncing bassline and knife-edge percussion, raising the track out from behind the grinding, militaristic stomp of the drums. It allows its self fall to pieces two thirds of the way through before leading the dancefloor in a heads-down march to victory.
Nine Tomorrows is a more muted affair with one unsure where exactly it is going, if anywhere. After a lengthy, clanging lead in it eventually does reveal itself to be a cheeky tribute to 24 Jazz Funk Classic era Throbbing Gristle, liberally borrowing from Hot on the Heels of Love but done in a manner that raises a smirk instead of a grimace. It isn't as instant as the A-side but some patience and repeated listens makes it possibly more rewarding. An impressive start to 2016 for the Kelly Twins (not to be confused with the Kelly Family) Happy Skull imprint.