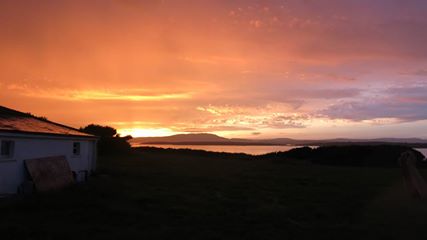 For those of you not too bothered about seeing Tiga for a 4th time in 12 months, or slightly perturbed by how last years Electric Picnic's headliners were copy and pasted on to this years Forbidden Friut line up and / or generally can't tell the difference between most festivals on the calendar any more, this June Bank Holiday (3rd – 5th) weekend is offering an alternative. While it should be noted that Just Eat won't be sponsoring a stage  – relieving inebriated punters of the confusion of why they can't get their local curry house to deliver half way down the country – and there definitely won't be a surprise peformance by legendary boyband 5ive, Open Ear is daring to offer a no frills Music festival, which the main focus will be on, y'know, music.
Taking cues from the likes of Unsound festival in Poland, Open Ear will be focusing on left of centre electronic music alongside a side offering of more four to the floor excursions. Because, as noted by festival bossman Chris Chapman, you can't just have "wall to wall weird shit". It's also taken the brazen move of having the party populated by Irish-only acts.  And it's moving off the mainland to the rather wonderfully scenic setting of Sherkin Island, situated off the south west coast of Cork.
Attempting to move away from regurgitating press releases, parties like this are important in a time when international big names are swamping our music spaces, and when those spaces are also disappearing at what literally seems to be at a weekly rate. We Irish are also passionate about ignoring our own talent, unless they actually become hugely successful abroad, as if that is some sort of barometer of quality. Open Ear is an attempt to both take you out of the comfort zone of obvious festival fodder while also celebrating those who strive to produce interesting, innovative music when faced with indifference by so many simply because they haven't  had the seal of approval by Wire mag or Berghain (er, yet).
On board for the weekend include ISM favourites Lumigraph and Platinum Ray, Bjork collaborator Spaces – also performing as Ordinate with another of his co-collaboraters, JP Hartnett – Sunken Foal, Toby Karr, Donal Dineen, Ellll, T Woc and Ed Devane amongst many others.
I'll also take a moment to highlight new Irish collective Wherethetimegoes who are, so far to my knowledge, a trio of producers- Lastminuteman, Sage and Minos  that have sprung up very recently with some excellent soundcloud mixtapes, featured below. Certainly worth checking out, regardless of your interest in the festival.
From underground mainstays like Dineen to the newest of performers such as the aforementioned this is the type of endeavour which has been lacking in Ireland in recent years. Worth a shot.
Tickets are €75 which can be purchased from the website. Full line up, travel info etc can be found there too. Additional info and so forth can be found on the Facebook event page too.