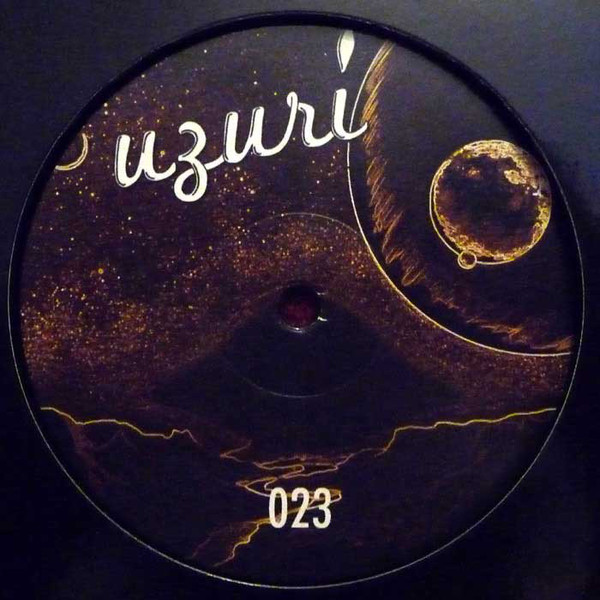 Moving swiftly on from 23 year old Dinosaur Jr references, it has been quite some time since I've talked about new music on here,  so I figured it was about time to throw together  what will most likely be a fairly scattershot post on some select releases that have appeared over the last few months (and a bit earlier).
I may as well start with some A+ material by the way of Glenn Underground's future-classic "Contact (Nova)" which slipped out at the beginning of the summer on deepArtsounds. Though GU is, understandably, associated predominantly with 90s Chicago house he has maintained a fairly relentless release schedule to this day, moving from his sample heavy sound to incorporating his own playing (drawing from the same influences) and it all culminates in the freewheeling funk of "Contact (Nova)". It's a stirring 9 minutes of house music, unrelenting in its groove,  while Undergound's flourishing keys never veer off into over done noodle territory. I'd also advise you not to dismiss the Dub on the b-side which strips it back but is equally as effective in its own regard.
Uzuri announced just yesterday that Underground will feature – in remix mode – on their next 12″ which leads us into a mention of the labels last release by Italian producer Giorgio Luceri – "Space Fire Truth" that finally dropped a few weeks back. This is a wonderful collection of jazz-inflected deep house that flits between dancefloor gear ("Universal Language") and more reflective, cosmic material like "Along Came Ra", those Sun Ra references obvious throughout not just in the song titles. It's one of my favourite 12″s from a label that is starting to mine a slightly more abstract path of late, progressing in an ever increasingly interesting manner.
Keeping up with the jazz references, Underground Resistance have been embracing their iconic high-tech jazz sound of late while also continuing their stead-faced approach to "unique" distribution by releasing-but-not-quite-yet-releasing  another new Timeline 12″, this time on a new sub-label 4evr 4wd, titled "Forever Forward". Fans of the brilliant The "Conscious Dream" 12″ from 2014 should dig this one too, even if both cuts are a little bit more minimal than previous. I'm still not sure when its getting a full release, but I was lucky to get the hook up from Worlds Laziest Blogger Pipecock when he visited Detroit earlier in the year, with some copies knocking around Submerge at the time.
Tom also hooked me up with the latest Scott Grooves "Parts Manager" release (this part 2, and possibly the last), more proof that Grooves is without a shadow of a doubt one of the most under-rated house producers out there at the moment. Even though he has been around for decades, such is his low-key approach to releasing his music that it often feels like he is too easily forgotten about. This man is a master of his art and you should head over to his bandcamp and grab a white label Part Manager Pt2 ASAP. Like the Timeline 12″ I'm unsure when this is becoming more widely available, but for now, there still seems to be some copies available from the man himself.
Sure while I'm here (and he's not) Pipeys collaboration with Noleian Reusse as Negative Hallucination that Golf Channel dropped over the summer is some excellent, freaked out techno bizness. Nearly worth it for the artwork alone.
Continuing on with my loose theme of House Music For Those Not Afraid of A Bit of Noodles, comes Irish young fellars the Wah Wah Wino Boys. I'm gonna bypass trying to round-up their countless pseudonyms that have littered various releases over the last 18months or so and go straight to part 3 of their self-released triptych of releases from earlier in the year. The A-side, "Chartered", is looking like a 2016 favourite for me,sounding not unlike something Theo Parrish could get down with. The dubby textures and restrained inflections slowly reveal a stunning piece of house-not-house music.
That track shows that there is still life in dub house / techno music, too much of which always makes one want to paraphrase South Park – Basic Channel already did it. And so…to a new Maurizio record. Well, not quite, but Von Oswald returned to his Borderland collaboration with Juan Atkins this year with a new album and single. I'm gonna give a shout out to the 12″ "Riod" here – This isn't going to change any game any time soon but it's a wonderful reminder of the genius of both of these artists. Classic sounding in the best possible way, very few can get close to utilising these tropes so well.
One of those who sometimes has is Texas' most enigmatic techno producer, Gerard Hanson. We've been FUCKING FLOODED with Hanson material this year, by which I mean there's been THREE releases by him, as both Convextion and E.R.P. His latter electro guise has not quite held my attention over the last few releases compared with back in the days of "Vox Automaton", with the sound being a little bit played out by now. But I still think the "Ancient Light" 12″ on Solar One Music is worth purchasing for the uber-rush of The Exaltics remix of the title track. You still get some solid Hanson electro along with it, which ain't so bad a deal really.
The Convextion ouput is more successful, first off taking an ambient route on the Untitled Acido release, the A-side of which has some lovely krautrock influences floating around its inner-space. And, unless you smashed a rock over your head and then left said rock sat upon your cranium long after regaining consciousness, you will be aware that Hanson also released the first Convextion long player in 10 years, 2845, through A.rt.less and it is as good as everyone says it is.
Because the last paragraph has the word ambient in it, I'm going to move on to the new self-titled The Smoke Clears LP, the downtempo-ish, ambient-ish alias-ish of John Daly-ish. The previous LP, "Listen", on Further Records was a highlight of 2013 for myself and this follow up on an Irish label I don't mention enough, All City, sees this project become more fully realised, and it's probably my favourite thing Daly has done to date. Like many of the best things, its deceptively simple in its execution. He takes 90s ambient influences and lays them over drums that I like to describe as sounding like techno pressed at 45 and played at 33. There's an amazing feeling of space in this music, with the wrong-speed drums tightened up to give a crisp edge, delivering a warm, autumnal feel that I can't get enough of. It's a minor masterpiece.
One thing I always have a lot of respect for is labels that I'm never really sure what I'm going to get from them. Like, when was the last time you saw an Ostgut Ton record and thought "jeez I wonder what they've got in store for me this time?". I actually picked up the latest Terrence Fixmer release on it for a listen recently thinking he might offer something different, but instead we got Fixmer-as-Ostgut producer instead. ZZzzZzzz. On the other hand one has labels such as Optimo Trax and Uncanny Valley. I certainly do not like everything these labels release but I will give every new one a chance, and when they hit the mark they do so in sterling fashion.
The pick of the bunch in recent months from Optimo have been the Underspreche and Sparky 12″'s. Which suitably sound absolutely nothing like each other. The Underspreche "Subterennus" release is some sort of mishmash of deep techno, ethnic sampling, trance and broken beats. I've seen "Jefe" cause some freaky contortions on a low-roofed sweatbox and "Mikea" get some hands in the air at an open-air rave setting.
On the other hand you've got "Things Fall Apart" by Sparky, which is a jaunty selection of electro-pop / synth and sorta Carl Craig / 90s house / techno inspired get-downs. I really appreciate the lack of fucks given by the Optimo boys by just going out on a whim with their release schedule on this imprint.
For anyone who has listened to my last couple of mixes, Chinaski might be a familiar name. I've featured 2 of the 5 cuts from his "Rivers Edge" 12″ on Uncanny Valley, which varies from the John Carpenter inspired "Lifetime" and "Disaster" (which adds a nice whiff of trance to proceedings) to the sorta boogie-tinged Never "Look Back". He also did the bizness on the "The Video Dead" released on Live At The Robert Johnson imprint back in July. An artist worth keeping yours eyes on in my opinion.
Finally to a label I tend to ignore because most of its output isn't particularly good, Running Back. Sure, its had its moments over the years, though most of these have had something to do with Maurice Fulton, but I've never really got the hype in general. And, again, Fulton appears on one of the two releases I'm going to mention here. He has a remix on the debut 12″ "Wildlife" by newcomer Dj Jnett, and though I'll openly admit that my knowledge on female Australian electronic producers is pretty fucking non-existent I'm gonna go out on a limb and say that there may possibly not be many as good as Jnett. The Fulton remix is actually the low-point of this eclectic, funky but weird release. The swing of "Swangzipani" is so freaky its enough to knock a hip out of place while alternately "Judge Not" supplies a stunning widescreen palette of beats and melodies for you to sit back and rest those hips to. "Bubbles Away" is a much weirder, mid tempo grinder but I'm pretty down with it too.
I'm gonna finish this post off with one of the only featured records to be in over 100 collections on Discogs, Konstantin Sibold's TRANCE banger "Mutter", which also came out on Running Back. It's the sort of record one can imagine getting bored of quickly, but that somehow hasn't happened yet. I played a fair amount of gigs over the past few months and my own personal highlight of these was –  even though I only planned on playing it for a moment –  watching a crowd reaction to the beatless version of this getting increasingly BIGGER and TRANCIER at the Out to Lunch party here in Dublin back in August. Trancier isn't even a word. Whatever.