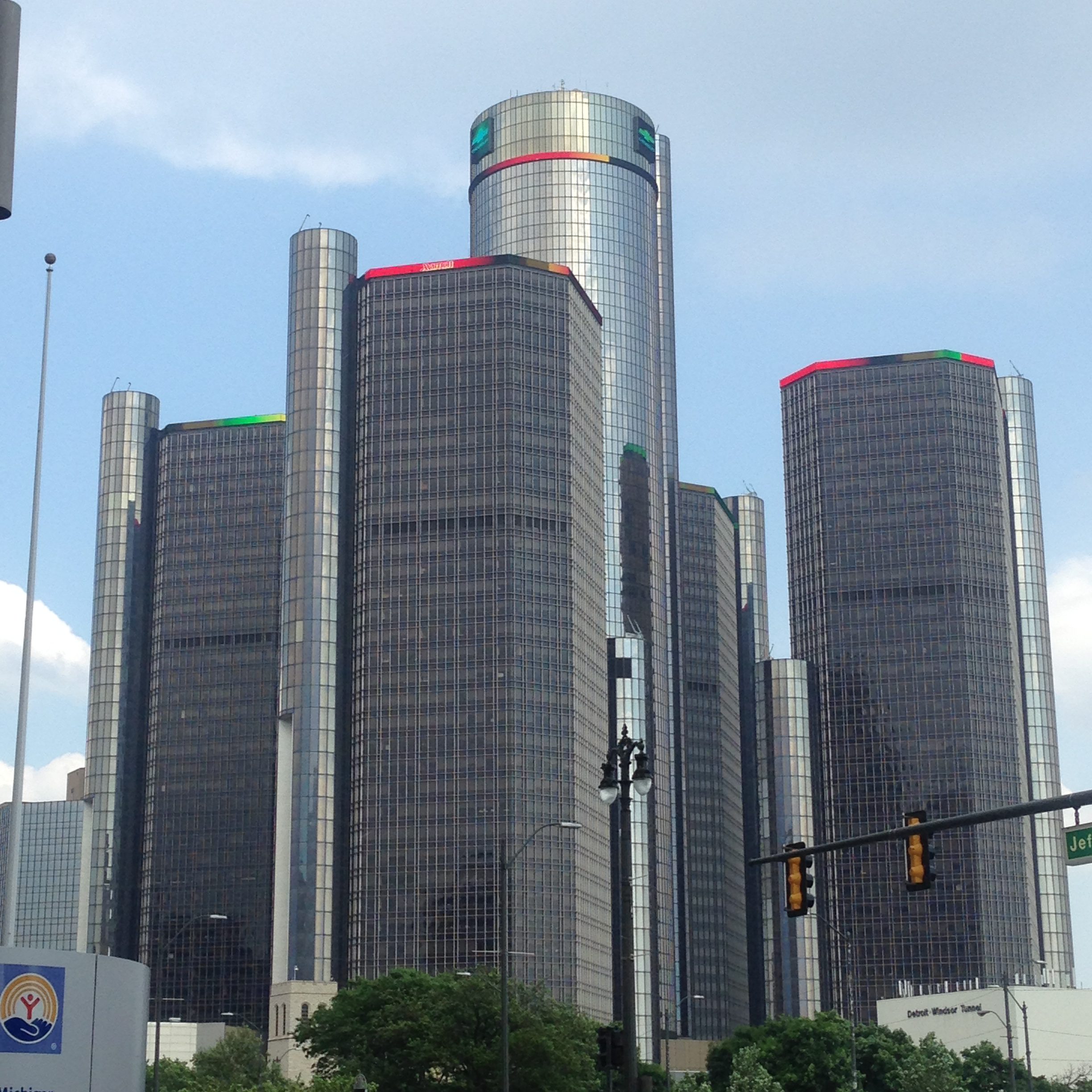 2016 has been a really strange year. Having taken some time off of social media and away from going out as well as DJing, it has given me a bit of a different perspective on things. Watching the hype machine push all these different subsubgenres that don't mean shit made by people who have no real community has been obnoxious to say the least. The reissue fad keeps cruising along at peak volume as well, conveniently allowing you access to 80s private press boogie, 90s NYC house, or whatever other sound you feel the need to buy into to stay relevant. All of this is very tiring to me.
I have been thinking about what it is that makes music special to me, and I realized that my expectations were basically set by the music that originally got me into this "scene" for lack of a better word. In this regard I don't believe I am different from anybody else. However, the driving force for me was a city rather than a subgenre, and an approach rather than a sound. And it is one that has not ever been considered in any real way to be a cohesive whole, not at the time and not in retrospect. Since I've been being lazy about posting here, it seemed like a good time to lay down some thoughts.
The interconnection between artists, labels, genres, and music at this time was complete. You had crossovers at every tempo from 90 to 160 and more. Most importantly, it was all rooted in the history of music in general, and specifically the culture of music in Detroit itself, but with a firm look towards the future. In short, liking all of this music gave me an education in so much music that I am still exploring all the tributaries and offshoots of this river. Detroit music at this time was about soul. Funk. Jazz. Electronics. And most importantly, mixing these ideas as freely as possible. There were a number of related artists from all over the world that were involved as well.
This is by no means meant to be exhaustive. I'm sure I will think of more artists that need to be mentioned.
This was a time period for the emergence of Detroit house as its own style. The 3 Chairs were all establishing themselves as something special, with their work together and separately. Moodymann's labels KDJ and Mahogani dropped records by current stars like Kai Alcé, Andrés, and Amp Fiddler, as well as slept on cuts by Paul Randolph, Pirahnahead, and Alton Miller, along with his own jams of course. Rick Wilhite dropped records on KDJ as well as running his own shop Vibes New and Used Music that was something of a meeting point for Detroit House. It's where I first purchased white labels by Oliverwho Factory and Omar-S in this time period, long before they had international name recognition. Theo Parrish may not have actually lived in Detroit through this whole era, but his presence was felt in his productions as well as his label Sound Signature which reached outside Detroit to cats like Leron Carson and Hanna, who appeared on the Rotating Assembly project along with a ridiculous list of additional musicians. Marcellus Pittman had the first Unirhythm white label in 2004, though it didn't see release until later, as well as work with Theo and 3 Chairs. Reggie Dokes was developing his sound on his early Psychostasia records, bringing along artists like Scott Ferguson (whose label Ferrispark was also essential), Vincent Halliburton, Juju & Jordash, and Jerry the Cat. Mike Huckaby (whose time behind the counter at Record Time was MASSIVE) and Rick Wade were releasing nothing but classics especially on Rick's label Harmonie Park and Record Time label M3. DJ Minx and DJ Genesis were both releasing deep soulful music on a variety of labels including some classics for Tony Ollivierra's Dynamite Soul label and Minx's Women on Wax. The Beatdown trio of Mike Clark, Delano Smith, and Norm Talley ran a sick Sunday nite weekly at Agave as well as compiling a classic compilation, and releasing solo records. Eddie Fowlkes was dropping all kinds of underground sounds on his City Boy label. Mike Grant's Moods and Grooves label was an essential outlet for Detroit and Chicago deepness, and Brett Dancer's Track Mode label was a close ally to many Detroit artists and the sound of house music in general. Todd Osborn was putting out his first tracks under the Osborne alias, while cats like John Arnold and John Beltran were adding broken beats to the mix.
Underground Resistance is always important when you think about Detroit music, but especially during this time period. Aside from obvious high points like releasing the huge anthem "Knights of the Jaguar" by Aztec Mystic, their Submerge studios and distribution were behind a totally ridiculous amount of amazing music. From the great Mr. De and his label Electrofunk dropping soulful jazzy electro by himself and B. Calloway, to the hip-hop label Hipnotech dropping gems by cats like DJ Dez (aka Andrés). So many UR related artists were around doing their thing: DJ Dex, Santiago Salazar, DJ Skurge, etc. The Timeline live band was killing it as well. UR releases like "Transition", "Hard Life", "Birth of 3000", "Timeline", and "Windchime" have proven to be timeless techno and house tracks. UR related group Drexciya dropped an insane amount of projects under that name as well as solo work by Gerald Donald and especially the late James Stinson as The Other People Place that are all sought after classics now.
The original Detroit labels were still largely killing it. This was the last huge moment for Transmat who looked mostly outside of the city towards artists like Aril Brikha for his classic album Deepartue In Time, though the CD release Illuminations by Double Helix in 2004 was a prime example of great Detroit music. Transmat label man Kevin Reynolds was getting his music out there, and former label guy Neil Ollivierra was dropping ambient classics as Detroit Escalator Co. Planet E was absolutely ridiculous in these years, unleashing classics by Recloose, Alton Miller, Niko Marks, Tony Ollivierra as Ibex, Innerzone Orchestra (including remixes by KDJ and J Dilla), Common Factor, Jason Hogans, Mike Clark as Agent X, Detroit Experiment (which featured musicians such as Marcus Belgrave, Athletic Mic League, Karriem Riggins, and Amp Fiddler), as well as label head Carl Craig himself. They also gave American releases to classics by Newworldaquarium and 2000 Black's Good Good compilation. Metroplex was releasing techno by Aaron Carl, Gerald Mitchell (also a UR operative involved in many classics for that label), and more. KMS was dropping jams by Gary Martin, Heath Brunner, Kenny Larkin, D. Wynn, and more.
Second wave Detroit techno artists were also on fire at this time. Anthony Shake Shakir's output as well as his label Frictional was all essential for techno, house, and electro lovers. Dan Bell may have been relatively silent on the production front, but his 7th City label and distribution were lynchpins for great music from Claude Young, Shake, and labels like Harmonie Park, Elevate, and more on the house tip. Sherard Ingram took things downtempo for the first Urban Tribe LP The Collapse of Modern Culture for Mo' Wax, while a timely reissue of "Covert Action" was well received on Planet E. Claude Young had a string of releases for Djax and also did a megamix of Jeff Mills' productions for Axis. Mills himself kept up his hectic release schedule with albums like At First Sight and Time Machine. Robert Hood kept it diverse with many singles like "Hoodlum" and classic albums like Nighttime World Vol 2 and Wire To Wire. DeepChord were establishing themselves as a force in minimal and dub techno throughout these years.
Jit music was alive and well, propelled especially by two camps. One was the aforementioned Electrofunk Records which was also releasing gems by DJ Assault, while the other camp was the Twilight 76 camp helmed by Brian Gillespie, DJ Dick, and DJ Godfather. Possibly the biggest classic from Detroit in this time came from them, Detroit Grand Pubahs' "Sandwiches" which still brings smiles to the dancefloor along with the bootyshaking. Twilight 76 and its related labels Databass, DET Only, Throw, and more were responsible for an insane amount of music with releases by artists like DJ Deeon, Starski & Clutch (aka Gillespie and Todd Osborne), DJ Nasty, Waxmaster, DJ Slugo, DJ Assault, as well as soon to be footwork innovators DJ Clent and Spinn & Rashad. In fact, Detroit and Chicago were tied closely together with this sound being common in the D when it had fallen out of style in most places outside of Chicago. DJs like DJ Surgeon and DJ Assault were known for mixing old school electro, booty records, Miami bass, old school jungle, and techno and house records like "Phylyps Trak II", "Groove La Chord", and "Timeline" sped up to 45 RPM.
Detroit's love of soul music and hip-hop was also in sharp focus. The legendary J Dilla dropped classics under his own name with Welcome 2 Detroit as well as with Slum Village. Dwele's demo was huge on the underground and led to his signing in the early 00's, but his first appearance came on Recloose's "I Can't Take It" single (which was also remixed with new vocals by Theo Parrish as "I Can Take It"). Slum Village DJ and associate Waajeed has his Bling47 Recordings for instrumentals by himself and Dilla, and his project Platinum Pied Pipers also released its first material in 2003. It was Amp Fiddler who taught a young Dilla how to use an MPC, and he was perhaps the most connected single artist in the city at this time, working with Planet E, KDJ, John Arnold, DJ Genesis, 3 Chairs, and more, while also putting out his classic Waltz of A Ghetto Fly LP.
So yeah, with all of this happening it was a magical experience to set foot in a city with such fertile creative grounds. In what was an amazing display, DEMF 03 and 04 were forced to concentrate on performances by local Detroit artists and their close friends from outside the city and the results were off the chain. Days of nothing but innovative, soulful, experimental music with so many artists who were connected working together.
Many of these artists are still prominent today, and I play plenty of the music mentioned here to this day. In fact, if I were to add up all the records I own by these artists and labels, it would be a huge portion of my record collection. It would be impossible to list each release, but check those years in each artist and label and you will not be disappointed. Massive props to all these cats and anybody I might have forgotten or overlooked!