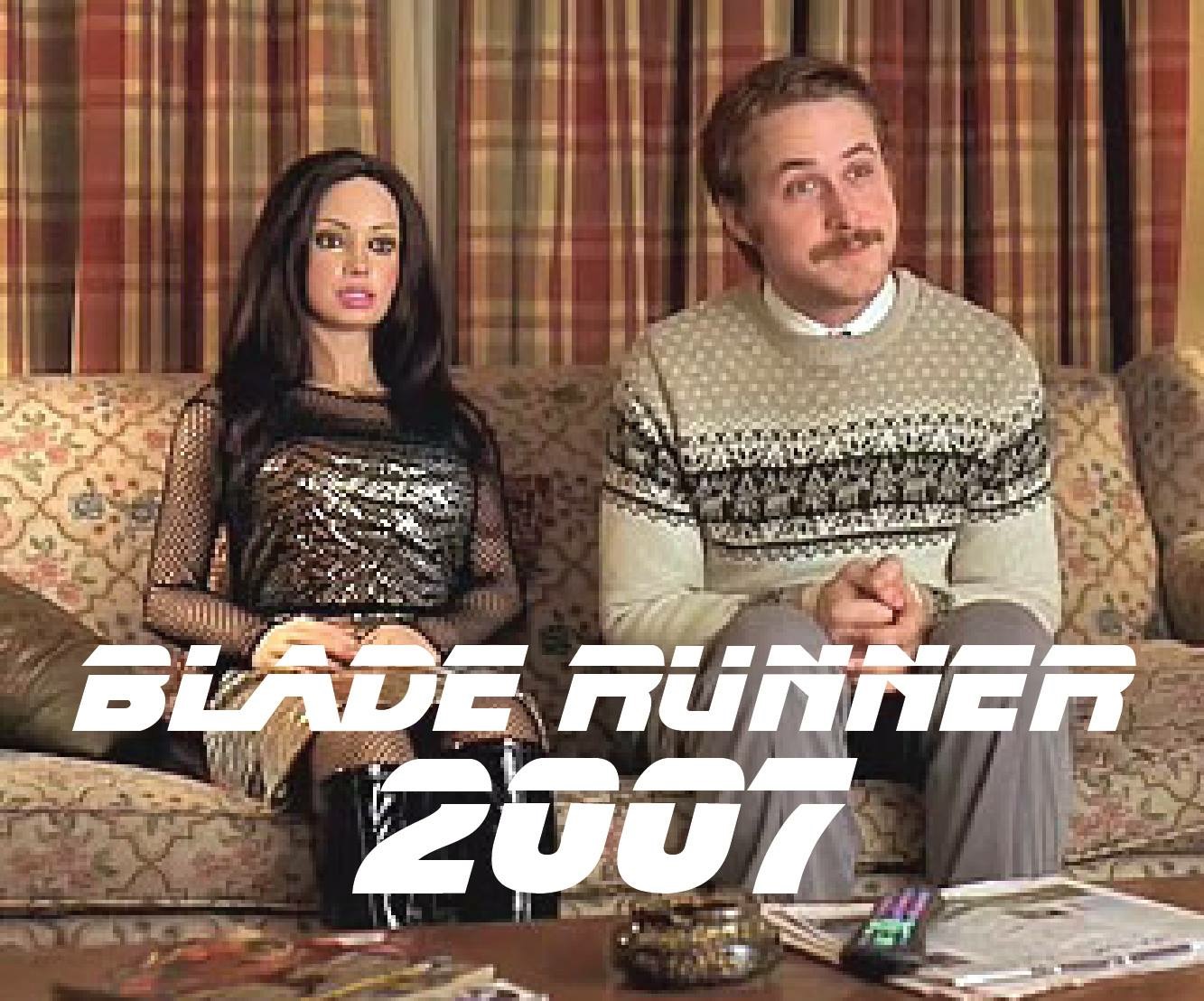 This was a weird year for me and music. It was the first year I didn't release a record, either on a label of mine or as an artist, since 2009, and honestly I really needed the break. I also formally announced my separation from the old labels and PTA, which has given me time to think about what it is that I am looking for in music.
My satisfaction with the music "scene" in general has never been lower. Not that I could ever have been accused of playing the game, but even going against the grain has become too much "playing the game" for me. Looking to get some separation from all the bullshit that has been getting on my nerves led to me first blocking all music media and shitty people on social media and then to my quitting Facebook altogether. This social media isolation has been quite lovely to say the least. This also coincided with drastically altering my studio and workflow, which has also helped get me to a place I am feeling a little bit more. I've taken less DJ gigs this year than I have in probably a decade or more, and that has been nice as well. My shit was getting out of balance, and these things along with hardly ever going out to hear music also helped me get back to a more balanced life.
On the positive side of things, I threw a couple nice parties this year. One in Pittsburgh in the spring with Kai Alcè, Selecta, and Mike Masai, and one in Detroit over DEMF weekend where James Duncan, Jay Simon, Jwan Allen, and myself had some of our favorites join us for an all day party at Motor City Wine: Mike Grant, Specter, Todd Osborn, Basic Soul Unit, Jason Ulrich, and Simone all killed it. Both of these parties were filled with diverse music and the right kind of crowd and vibe, one that was rooted in soul music in the broad sense of the phrase. In fact, I didn't really attend any parties this year that didn't have that and it has helped me feel very refreshed.
Despite taking a break for the most part from all the annoying aspects of dance music culture, the music is always what it's about for me and I'll never be mad at amazing music. This year had maybe the smallest amount of music that felt essential for me to have out of any year I can remember, and it definitely had the fewest number of surprises for me probably ever. But the mainstays of what I like kept doing the damn thing, and they keep hitting the spot. So yeah, without further ado….
Most of the new records I bought this year were by a small handful of artists and labels that have a history of releasing music that I fuck with. The vast majority of it would be categorized as soulful and funky deep house and broken beats. That's just where I am at right now I guess.
Nobody had a bigger year in 2017 than Dego. "The Way It Should Be" is his third release with the 2000 Black Family for Neroli, and it might be my favorite of them all so far. Just stunning music. He also had a number of other releases that I picked up that were noteworthy including a nice 12" with Lordamercy, another two in a line of solid Tatham Mensah Lord and Ranks EPs, and an excellent album with Kaidi Tatham on Sound Signature. Kaidi also had a good year with his two EPs for First World Records also being essential jams for me.
Another of my top jams of this year was by the Lee Pearson Jr. Collective: "What Do You Prefer? (Lee & David's Orchestrated Mix)". This is exactly the kind of music that is so hard to find. Great instrumentation, strong songwriting, and quality vocals. This is catchy enough of a song that it would probably do well on the radio if only the radio didn't play solely lowest common denominator bullshit. Both mixes of both tracks are strong so check out the whole record on Neroli.
Glenn Underground is clearly not a new name for anybody who cares about dope house music, but it's impressive how he can keep banging out essential tracks after all these years. This year the one that caught me was the joint "Acid Jazz". Despite the EP being titled "808 Sessions", it's the 303 that stands out more, with a slick little acid line that is more musical than most. It all starts out innocently, with the beats and acid sounding nice but relatively straightforward. But that's when GU does his thing. I would have to describe "Acid Jazz" as sophisticated dance music. Beautiful keys and strings take it to a level that most acid producers seemingly aren't even aware of. Glenn's Strictly Jaz Unit label also dropped another top house joint, Boo Williams' "The Place Of Safety (Saxaphone Mix)". The beats and bass are infectious, but the extended sax solo puts it over the top and made this a highlight of numerous sets of mine.
Because it dropped on a 7", it seems to me like Kyle Hall's "Teacher Plant" was a little overlooked compared to the usual. If that's true, it's unfortunate because this is one of my favorite jams of his. Slightly bumpy and broken rhythms form the basis for his melodic synth bass and electric piano, as well as dense layers of atmospheric synths. It's short running time of about four minutes means you have to mix quickly, but it also never overstays its welcome. Wild Oats also released its second double EP by K15, "Speed of Life". The artwork is in perfect harmony with the jazzy vibes of the music, which is perfect for listening all the way through on a chill summer afternoon.
Ron Trent had a kind of insane number of releases this year, and most of the ones I heard were at least pretty nice. But one of his jams really stood out to me and that is his remix of Azymuth's "Fenix". Clocking in over 11 minutes in length, this is an epic jazz funk odyssey that combines the best elements of the band and remixer into something that is not very commonly achieved. The form of house and the freedom of jazz combine to create a journey through a complex arrangement that lesser producers could never get near. In a more rugged style, Mike Agent X Clark took on Weather Report's classic "River People" for two very different mixes. One is more straightforward house with filtered bits over big drums, while the one I prefer is a nice little beefed up edit that sports a fresh vibe that really stands out.
DJ Spinna is known more for his hiphop, but he has had no shortage of house music classics as well. This year he dropped two jams that I can't get enough of. The first is his dub of Foreign Exchange's "Body". Featuring some excellent chord turnarounds and super lush synths, this one feels simple but has excellent energy and always gets people turned up when I play it. On the vocal tip, his digital only release with Phonte called "Tonight We Ride" is just killer. The instrumentation is pretty standard Rhodes-y deep house, but the songwriting elevates it to far above standard. This one is always in my head!
Kai Alcè had a relatively low key year production-wise, with no full releases under his name. But his label NDATL was just as strong as always. Kayenne is a vocalist he worked with on a jam years ago with Phil Asher that is a slept on bomb, and this year she got her own record called "Hey Young World". It's hard to go wrong with any of the mixes on here, but three of them are in my rotation because they all do different things. Andy Compton's vocal mix is a deep take with 808 drums, while the Dub 2 mix features Stefan Ringer's offkilter style. Maybe the best is Kai's Radio Edit which is short but sweet, and features trumpet by Kafélé Bandélé. NDATL also has another vocal killer this year, FCL's "Cherry Pie". The original is a sweet early 90s pop house style joint while Jovonn bangs the dub super deep. And of course the Deep Detroit limited edition features strong jams by Patrice Scott and Kai, as well as a KDJ edit of an M People classic.
Speaking of Patrice Scott, he is continuing his path towards the more organic style first featured on The Detroit Upright EP from last year. "Soulfood" is right in there with the previously mentioned jazzy vibes that form the thread that winds its way through nearly all of these selections that define 2017 for me. Hanna had a number of cool releases this year that also fit this bill, but his Bounce EP is the best example. "Wayfaring Man" is just incredible house music for adults who like to dance to soulful tunes.
Waajeed made his most straight up ventures into house music territory this year with two EPs on his Dirt Tech label. On the Shango EP, "Winston's Midnight Disco" is my pick. Synthetic instrumentation belies the live band feel of the track, with the 70s synth toms an especially nice touch. And from the Through It All EP, it's the title cut's shades of UR that are the highlight. Waajeed also dropped a nice downtempo mix of Amp Fiddler on Mahogani, a nice counter to Louie Vega's epic NYC house remix on the A side.
Buscrates made the right decision recently to move back to Pittsburgh, and he dropped a dope cassette entitled Home Again on Thrash Flow to celebrate. Mixing up hiphop, funk, and boogie styles, this tape speaks to me on a foundational level. Having known him for well over a decade now, our roots are in a similar place: digging for cheap ass funky soulful music in every corner of the city of Pittsburgh. I think this lifestyle is reflected well both in the samples and the original parts he played. This one got the most play in the whip out of all new music this year.
Donnie Tempo's Trak Register EP for Perpetual Rhythms is an essential for fans of hi tech soul. Throwing back to classic groups like Galaxy 2 Galaxy and 808 State but with a modern deep house lean, this is another example of mature, thoughtful music that drips with feeling. Basically it has everything that I'm looking for in a dance record. Nu Era aka Marc Mac dropped two EPs on his own Omniverse label that both take the hi tech soul vibes but deftly combines them with his own broken beat rhythms. These are sure to be sought after once people remember what amazing music sounds like and realize they should probably buy it instead of whatever other bullshit they've been fucking with.
Theo Parrish's Sound Signature label had a number of cool releases, highlighted by the Dego and Kaidi LP A So We Gwarn mentioned at the top of this post. Another one that has been overlooked due to its relative abstractness is Theo's remix of Alton Miller's "Bring Me Down". This is one of those long drawn out Theo joints with a breakdown in the middle that doesn't lead to obvious dancefloor play, but if you have an adventurous crowd and a nice soundsystem it works just fine. SS also introduced us to two new producers who sound quite promising on the Roots That Talk EP, Julion De'Angelo and Thomas Xu. Julion broke me off with a CD of his radio show mix and he definitely knows good music across genres.
And to wrap things up, some other cool records that need a quick mention:
Scott Grooves "Five Heartbeats" and "2nd Seven Inch" are two more releases by the man, one in a minimal techno style and one in a boogie funk and jazz style, each of which demonstrate his musicality well.
Kamasi Washington's Harmony of Difference EP is much shorter than his debut album The Epic, but still packs in some nice soul jazz. I got to catch him live in Pittsburgh this fall as well, an incredible live show that is highly recommended.
Nikki O "Gotta Believe" is a catchy vocal joint from this KDJ collaborator. I'm not sure who produced these, but despite being simple disco loop style both fit the vocals very well. Nice catchy summer jam.
Vick Lavendar dropped "Rescue Me" on his own Sophisticado imprint, and it is nice flowing soulful house with nice organic instrumentation. All three mixes have something to offer by the Sean Ali & Corey Munk Julious Remix is my pick.
Darshan Jesrani came through with his first solo 12" under his own name and it's a banger. "Mirror Test" drips with that 80s disco vibe you love Metro Area for, but with a slightly harder edge. This one beat up the dance every time.
Recloose's Spirit Knows EP is a nice little mixup of varying styles, but the jam "Ezrakh-Geomancer" captures that early 00s spoken deep house style that I didn't realize I missed so much.
The Astral Walkers is a collaboration between Aybee and Lars Bartkuhn. Their jam "Passage" comes in two takes, one that feels a bit more Lars and one that feels a bit more Aybee but both are full of jazzy broken techno that doesn't really sound like anything else out there.
Last but not close to least, Jon Dixon makes the latest entry with his new track "Fly Free" on his 4evr 4wrd label. This one takes some vocals from an Anita Baker classic and drops them over some deep electric piano playing. Very good stuff.
————-
So there it is, my favorite music from 2017.