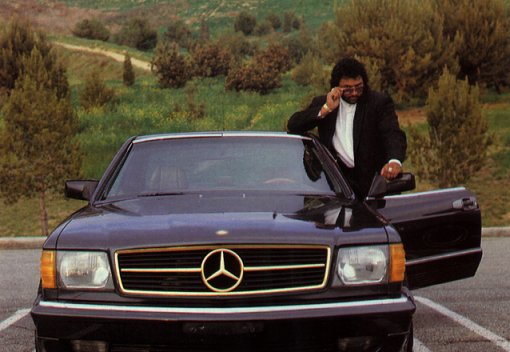 The "Kings Of" series of compilations has been pretty solid thus far, especially the "Kings of Techno" with Carl Craig and Laurent Garnier providing very interesting listening that many who consider themselves "into techno" might not even recognise. Their upcoming "Kings of Electro", though, is a straight-up joke.
You know it's gonna be suspect when the discs are compiled and mixed by Playgroup and Alter Ego. Is that really the best that they can come up with? Were DJ Surgeon, DJ Godfather, and DJ Assault busy? Aside from that humongous mistake, the track selection is just stupid. I love Maurizio, Plastikman, DBX, Psyche, and Robert Hood ("Minus" is probably my favorite Rob Hood jam, too!) as much as the next man, but what do they have to do with electro music? All were included on Alter Ego's mix. This might be the only time you'll ever hear me criticising someone for playing such excellent records. At least they got it right by including a Drexciya side-project, Dopplereffekt, but that alone isn't enough to make up for the lack of real live electro on their disc.
Yeah, Playgroup did a much better job by throwing in some Unknown DJ and "Arcade Funk" by Tilt, a silly electronic go-go jam, as well as some other nice jams. But where is the Miami representation? Dynamix II is cool, but some Pretty Tony, 2 Live Crew, or some Magic Mike really NEEDS to be on there. And nothing Egyptian Lover related?!?!? WHERE IS KRAFTWERK?!?!?!?!?! Yet they find room to include a track by Joey Negro?
The lack of effort here is astounding. Modern electro and its related music is basically not even represented (Clone? Bunker? Electrofunk? etc?!?!), and the classic tunes are severely lacking in many ways. BBE basically missed the boat entirely here, this reeks of an attempt to cash in on the fools who wouldn't know real electro music if it slapped them repeatedly in the face. What really puzzles me is why the lack of electro had to come at the inclusion of fantastic music that just doesn't belong on this compilation.
For those who need a real dose of electro, I highly reccomend you check out DJ Surgeon's "Old School Electro Party Mix" or DJ Assault's "Straight Up Detroit Shit Volume 1″. Shit, BBE could have licensed those two mixes and put that out and done the genre right!