I'm feeling quite far removed from what is going on in House and Techno at the moment. All of my recent, admittedly limited, buying has been on the leftfield of Disco and there hasn't been a huge amount of House or Techno that has really excited me for a good while.
One of the big things keeping me away from spending much time looking for new House and Techno is the amount of so-called 'Detroit-influenced' records around. You know the kind – bland, over-produced and nothing at all to do with Detroit. If I see anything described as such, I instantly know I'm going to hate it.
I'm still listening to a lot of the usual suspects – Theo, KDJ, Shake, etc, and most of those are still putting out great records, but I'd say the only three producers to have caught my attention in a big way over the past couple of years are Yoav B, Malik Pitmann and Omar S.
I'm not totally into everything Yoav B does, but "Steam Drill" from the "Language Of An Open Heart" 12 pretty much sums up everything that I do like about some of his tracks, whereas Malik Pitmann and especially Omar S have been constantly putting out, what is for me, near-perfect House music that has the rawness and soul that so much of the other music coming out at the moment doesn't come close to.
A House record that is probably my favorite and definitely my most played over the past couple of years is "Same Changes" by Lee Douglas, which came out in pretty limited quantities on Rong a couple of years back. Not many people seemed to really pick up on it, although the b-side, more Disco, "Our Song" has had a recent repress. Again, I'm not totally into everything Lee Douglas has done, but I'd definitely recommend checking this one out.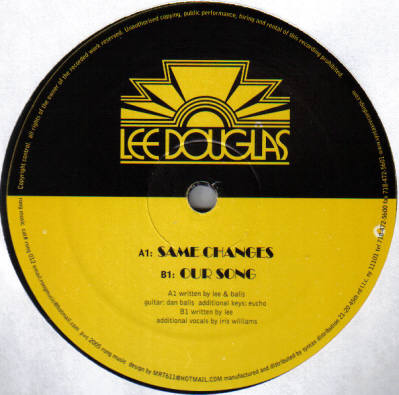 What new Techno and House is doing it for ISM at the moment and is my negativity, as I suspect it will be, completely unfounded?