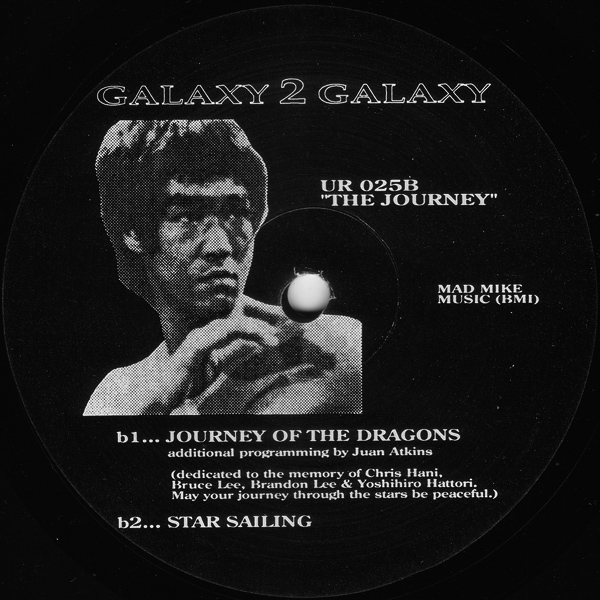 Are the golden days of the full-length album and the 4+ track E.P. of house, dance, whatever we care to call our beloved funky dance music well and truly over? Or is there still hope?
Based on my recent vinyl purchases from overseas, I will say that all is not lost yet. Terrence Dixon, one of Detroit's lesser known electronic music artists is keeping Detroit's, and frankly, abstract-yet-accessible dance music's standards high. His album on Yore records released late last year proves that the album format is still relevant to non-mainstream techno, while his latest EP on Night Vision proves that the good old fashioned, E.xtended P.lay techno record hasn't yet gone the way of the horse drawn cart.
Jeff Mills is still at the top of his game, as this release proves clearly (hint: it's only available from the Axis shop, and no, I'm not affiliated with the label). Robert Hood, his former production partner on these two excellent releases has a great four-tracker out as well. It's the third installment in the Hoodmusic series that once again proves Hood's claim to fame as one of the inventor's of the minimal style.
***
The strength of some older EPs sparked the idea for this post, however. Two of the three labels that these came out on have partially taken the digital plunge, but fortunately for the vinyl enthusiast, these great records are still only available in their original format.
First up is one of my personal favorites by an artist whose album was released by fellow fans on Down Low Music—The Connection Machine's "Bitflower" E.P. These tracks define how a good E.P. should sound. All four define the much overused term "emotive", but they do this in a way that's funky–even people hearing it for the first time agreed–and "atmospheric", in that Model 500 sort of way. For anyone who's reading this and doesn't yet own the record–buy it. It's worth getting whether you're a dj and/or a home listener, as these tracks easily fit into both settings.
Another good example of a good techno E.P. is Shake's "…Waiting for Russell". Some of you may know now from the mid-tempo "A Detroit state of mind" , which appeared on Dan Bell's first commercially released mix cd, but the other tracks on this are just as noteworthy, if a bit different in style. "Frictional Beat No. 4" just kills it with kinetic intensity that would leave all but the most seasoned dancer drenched with sweat if the track were to be played all the way through. "Stereotype" carries the rhythm of the Frictional Beat track, and it adds atmospheric texture that demands to be heard and played. Overall, this EP easily rivals Juan Atkins's "Sonic Sunset" in quality.
Last but definitely not least, this great E.P., spread over two slabs of wax, is finally getting a long overdue re-press. To say that it is a classic is an understatement, since its influence can be heard in many tracks even today (Vince Watson's planet E single comes to mind), 15 years after people first heard "Journey of the Dragons". U.R.'s Mad Mike describes the re-press ordeal and the legacy of the record here.