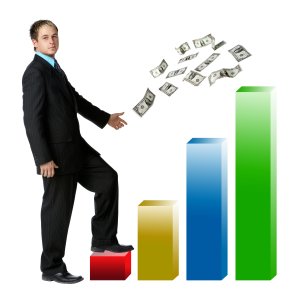 With the launch last week of Richie Hawtin/M-nus' latest "project", Contakt, there has been much comment and mockery across the internet. The most interesting point for me was made by Test Industries' Richard Brophy, here. He mentions at the bottom of the comments how maybe some people resent Hawtin's ability to use the media and how some labels either just aren't as good at it or aren't interested, which got me thinking on the whole nature of identity and as a knock on effect, marketing in underground dance music.
It could be argued that having an identity does not mean you are marketing per se, but if you are creating a certain persona and selfhood through your music that is markedly noticeable from others, I believe that you are aware that you are marketing yourself and your music to the public in a certain manner. Promo shots, a website, record sleeves all come into effect without having to go around courting the commerical media.
There are, I feel, two camps in this field, those who are strictly opposed to the idea of marketing oneself and those who in their own right have slept with the enemy. When we see the likes of Hawtin and his ilk, it is seen as some horrible, whorish activity and as a result some resolutely refuse to partake in such exercises. I do wonder though if some artists/labels carry out the less-is-more approach purely from lack of ideas and/or because they feel that to push themselves any more is breaking an unwritten rule, where they are crossing a boundary where the music becomes secondary.
Over the years some have broken away from the mould and have been succesful. An obvious example is Underground Resistance who struck themselves out from everyone else in how they presented themselves and their music. When I was orginally discovering all this music they had a real impact on me, not just with their music, but also with the whole ethos and character of the group. Green Velvet was another one, the way Curtis Jones created this persona that was not only carried through the music, but also how he delivere this menacing yet humourous character in both print and in his performances. Anyone who has met Jones will know how different he is to Green Velvet! Drexciya may be the classic example of the faceless techno artists, but due to the whole concept of their work, it no doubt made them stand out from the crowd.
It's not a case of creating some see-through gimmick to get you to stick out from the crowd, but to not fear the concept of making your presence felt. It's a case of marrying the music with other elements, to magnify what your music is already saying. With the superflous amount of music we are bombared in the internet age, it may actually be more important than ever to mark out your identity. It's also becoming increasingly difficult for many proper labels (not some half arsed digital types) to keep going, so surely it can do no harm? It certainly isn't for everyone, but it's an option that shouldn't be automatically off limits. It would be a shame for people to associate the ideas of a strong physical identity in techno and house with nothing but lazy music being dolled up for monetary gain.