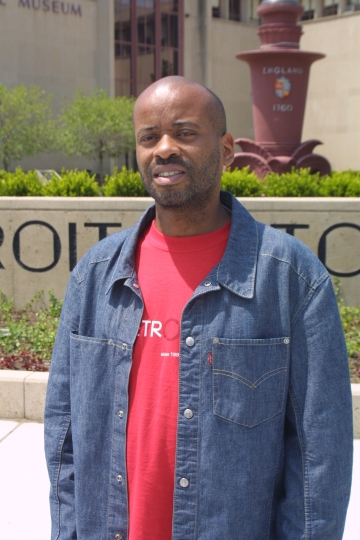 Thanksgiving is a good time to sit back and reflect on the good things in life with your family and friends. Music being our specialty, we want to reflect with our friends and family on the most influential man in techno, Juan Atkins. His health problems have been subject of rampant rumors over the years, and when I got to talk to him earlier this year he was not feeling well and almost cancelled the interview entirely. While his answers to my questions were short, the sparkle in his eyes when we talked about his music, the Model 500 live show, and his daughter showed that he was not going to give in. Under the guidance of Mad Mike, those Model 500 live sets have been blowing up all over the world and Richard Brophy's recent interview with Juan shows his confidence growing. As he is one of the true believers in the transformational power of techno music, I asked Mad Mike to say a few things about Juan for this post:
Juan Atkins was essential to the widespread global creation of electronic computer based musics by turning exploratory musical ideas into physical reality via moderately priced Japanese technology. He spawned an avalanche of electronic music from all parts of the world. His approach and theories towards his music set him apart from any other electronic musicians before him due to the unique circumstances he encountered while creating his masterpieces in Detroit. If there ever evolves an electronic music hall of fame he should be in it.
Proving just how correct he is, we have a mix by Dean Feeney entitled "An Open Letter to Juan Atkins" which features music that wouldn't have been possible without Juan's influence. The man is a living legend who continues to live up to his reputation, even through any problems he might have. Juan is quite an inspiration to everybody involved in techno music, and for that we can all be thankful.