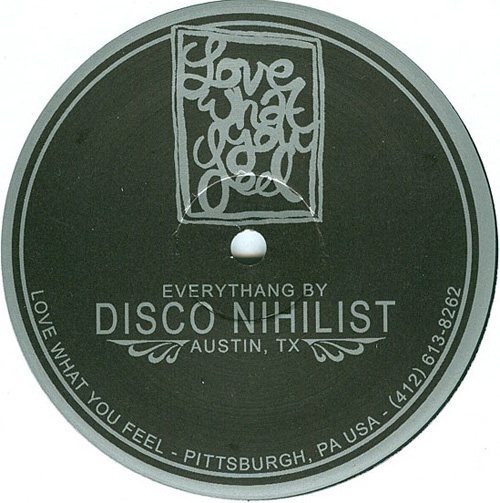 It only took about two months since it debuted on white label at DEMF, but the full release of LWYF-001 is now available for purchase in the US, the UK, Europe, and Japan! It is available from various distributors and shops, notably Rush Hour, Gramaphone, Nuloop, Juno, Clone, and Underground Gallery.
Thanks to the kind folks at Gridface, Little White Earbuds, and Resident Advisor who all had kinds words to say about the debut release from Disco Nihilist. Also, many props to Shuja @ LWE and Juju & Jordash for charting the record, as well Andrew Duke for playing it on his Cognition Audioworks show. One last shout out to Manny Theiner for giving a little local love in Pittsburgh's City Paper (where you can learn a little bit about the plans for LWYF-002!). Thanks to all readers who have supported as well! This will be the last you'll hear about this record on here as I feel retarded with the blatant self-promotion being so heavy, but this will be the first place to hear about all future releases so keep your eyes locked on ISM….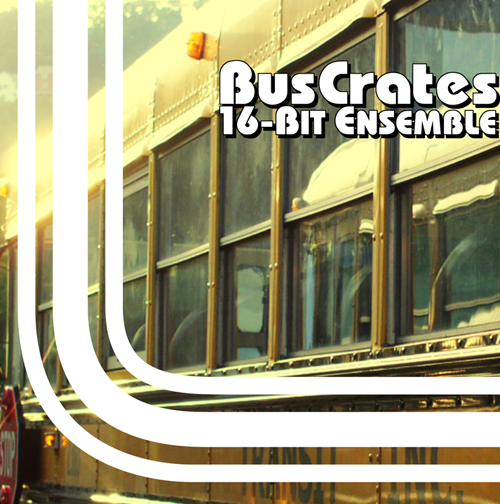 If you took the time to read that City Paper article, you will already know that my man Andrew Burger (who did the awesome artwork for my label that you can see at the top of the post) has also started a new label, The Harmony Society. The first release is a small-hole 7″ by local beatsmith BusCrates (who has been killing it recently in the 412 with his sets of 80's disco and R&B!) and it will be of interest to ISM readers because it features two extremely ill soulful house instrumentals alongside two dope hip-hop instrumentals. The full color packaging is just as good, designed and assembled by Mr. Burger while working at the record store. I'm as excited about this as I am my own label! Worldwide distribution is currently being negotiated for this release, when it is widely available I will let you know. In the meantime, you can support through the Pittsburgh shops mentioned a little deeper in this post.
These labels are the start of a new focus for us at 720 Records on getting original material out into the world, and both are available for purchase through us and at Paul's Records in Bloomfield as well.