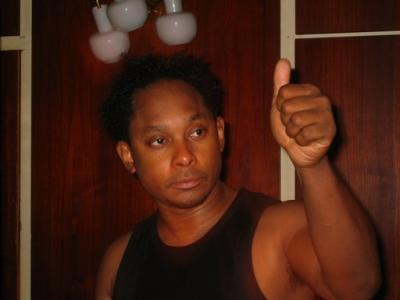 And so it has come to be. Some of us never thought it would happen but low and behold Derrick May has finally brought Transmat back into the fold. Actually, it has been an interesting time in techno of late regards a couple of other older labels. Robert Hood has relaunched his seminal M-Plant label, which after a rocky start – the Obey/Resurrection 12 was pretty average Hood – has picked up the pace with the Superman/Range release, a much more enjoyable slice of searing Hood techno. Kirk Degiorgio has also decided the time is right to bring back the ART imprint – which hasn't been around since the mid 90′s – with his own Mass 12″ which is top drawer deep techno. I can't really put forward a theory as to why some of the older players have now chosen to bring these labels back, but it certainly has brought a smile to my face and hopefully some others who've been slightly dissilusioned with a lot of music that's passed for techno in the last few years.
But anyways, back on topic. The first release on the revived Transmat is by a chap called Greg Gow who may not be familiar to many of you out there, but this is all about to change. This release has been causing a bit of stir since it started appearing in Delboy's sets, causing frantic attempts at Iding all across the world wide web. I'm pretty sure I remember it from his set at the DEMF, there was one pretty big track with some fantastic strings, that while not sounding particularly groundbreaking, certainly had heads turning. But I've yet to sit down and listen to the whole release  to confirm this, and won't be for a while either. It's not because I've to wait for a delivery in the post or that one of the Dublin shops hasn't stocked it yet. No, it's because it is, at the moment, exclusive to…Beatport. Nice one, Derrick. Never a man to shy away from a good  rant about how great vinyl is and how it is a crying shame that the record shop is all but dying out, he decides to bring back Transmat (initially) on digital via the much maligned Beatport.  Transmat RECORDS as they are called on the Beatport site, for that matter.
So where's the record Derrick? Where is the vinyl? How do you expect to see the format supported and the local shops supported – even the online distros – if Beatport get a hold of what could very well be one of the biggest techno releases of the year, before everyone else. Why bother saying these things and then turn around and do the opposite. Don't bother being so opinionated and outspoken if you are not going to follow through with what you say. Was the offer Beatport waved at you that much that you had to just forget about your own views and opinions? I can't imagine you are shy a few pennies what with your constant globetrotting and busy Dj schedule, but yet from where I'm sitting it looks like the dollar has gotten the better of you.  I'm not saying that it shouldn't be on digital – I'm not that luddite – but how about you give first dibs to the vinyl heads? Many labels do this. It's a nice nod to us who continue to buy it and most importantly,  it also helps with its survival. Having it as an initial vinyl exclusive, especially with such a high profile release, would really boost the vinyl sales of it.  Now, I am aware that the vinyl release is going to be coming soon but as we here at ISM pride ourselves on supporting vinyl and supporting Detroit artists – when many have chosen to ignore them – I have to express my disappointment in Mr May. Sure, he likes to talk a lot of shit but this is just hypocritical.