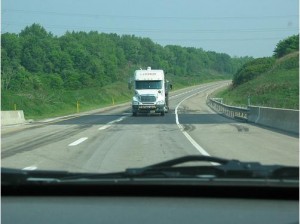 (photo courtesy kdiddy)
I already mentioned this elsewhere, and I know it's still a little early, but I've been cooking up a personal wish list of artists I'd like to see get booked for DEMF this year. I'm really excited for the ten year anniversary. Though there was no mention of lineup until late March last year I am hoping that Paxahau and (supposedly) Carl Craig will give us some information sooner than that this year. The only alleged booking so far is the mention of way-past-his-prime Richie Hawtin pointlessly rolling out the Plastikman guise again. I should have been excited for this news because, really, who doesn't love the Plastikman material? My guess is though that he won't actually be playing the old tracks as they were originally recorded, but instead use all that fancy shmancy emmpeethree technology that he's gotten addicted to and turn it into just another loops n' EFX wankfest. And, really, fuck that noise. I care about as much about a Plastikman set as I do about the weirdos who want to get Hall and Oates booked. (For that matter, I'd almost RATHER see Hall and Oates!) Anyway, point is, I'd love to hear what ISM readers have in mind for their own personal dream lineups for Movement 2010. Here's mine, so far:
3 Chairs
Amp Fiddler
Andres
Anthony "Shake" Shakir
Blake Baxter
Claude Young
DJ Dex aka Nomadico
Derrick Thompson
James Pennington
M. Pittman
Niko Marks
Omar-S
Todd Osborne (in his deep house guise)
Patrice Scott
Pirahna Head
Reggie Dokes
Rick Wade
Rob Hood
Scott Grooves
Terrence Dixon
disclaimer for sleeping heads: do note this is only my wishlist!
Anyway, here's to hoping that DEMF 2010 is more like this:

and a lot less like this: