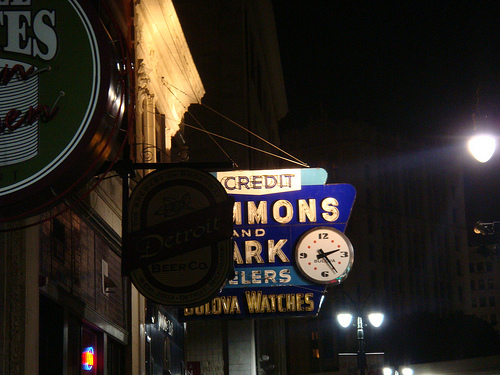 You know the Pittsburgh crew rolls DEEP for DEMF, so keep a lookout for anyone sporting Pirates hats or Penguins and Steelers gear, that's probably someone in my crew! I think you can mostly guess which artists I will be checking out at the festival itself, barring of course the possibility of sound in the underground being so atrocious that I refuse to go down there (like it was last year). If you see me, give me a holler! If you're my friend on Facebook, you can find my phone number on there and hit me with a text message. Also, I will be checking Twitter on my phone a bunch over the weekend, you can find me on there here.
As for the afterparties, these are the official Pipecock DEMF picks:
Friday:
+ Pre-D.E.M.F.Record Release party
@ Bert's Market Place (2727 Russell St.) $15 8pm-4am
Wbeeza (live)
Theo Parrish
Rick Wilhite
DJ Masahiko Uchikawa
Glenn Underground
Boo Williams
Marc Duncan
Saturday:
+ Ndatl & Sound Signature present Deep Detroit
@ 1515 Broadway $20/10pm-6am
Theo Parrish
Larry Heard
Kai Alce
Sunday:
+ Soul Skate 2010
@ Northland Roller Skating Center (22311 W. 8 Mile Road, Detroit) $15/11pm-4am
Moodymann
et al.
(And free soul food!)
Monday:
+ @ TV Lounge (2548 Grand River Ave) 11pm-4am
DJ Harvey
Having attended Rick Wilhite's Friday night party last year, Kai's Music Institute party last year, every Soul Skate so far, and DJ Harvey when he rocked Oslo in '06, I can safely say that all of these are guaranteed serious business. There's plenty of other good shit out there, but these all stand out in my eyes. Check Little White Earbuds' list of DEMF 2010 afterparties (this is where I jacked uh, "sampled" my info from!)
I'll see you all in the D!