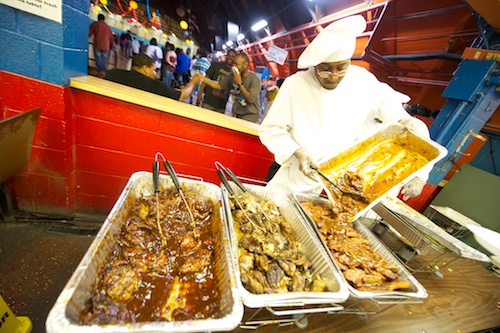 This is LOOOOOONNNNNNNNGGGGGGG so it is going behind the cut. Click through to read more and to see more great pix from my man Matt Cohen!

THURSDAY
I arrived in Detroit on Thursday afternoon to get an early start on record shopping on Friday (the records shit will get its own post, probably tomorrow and probably with an accompanying mix!), but also so I could check out my man Todd Weston's Hot Pot night that goes down at Pulse every Thursday night. As I rolled up to the club, I almost ran a couple cats over pulling a U-turn. It turns out that those cats were Derrick May and Omar-S! Apparently there was a little get-together for Carl Craig's birthday at the club, and it was an all-star cast out to celebrate. I saw KDJ, Rick Wilhite, Kyle Hall, Carl Craig, Derek Plaslaiko, and more. I ducked in the back for a bit to chill out and catch some music, but DEMF weekend is a marathon not a sprint, so I retired early. This was a great way to kick off the weekend!
FRIDAY
After getting in a full day of record shopping on Friday, we decided to rest early while the movie/Timeline thing was going on (Apparently a mistake, as me might have been the only people in the city to not go. All reports were that it was awesome!) before heading out to Bert's for Rick Wilhite, Theo Parrish, Wbeeza, Boo Williams, and Glenn Underground. The space was really cool, right in the middle of the Eastern Market and with really sweet murals of great black leaders on the wall. Rick Wilhite was playing when we came in, and he was dope as usual. It's kind of a shame that he ends up playing early at these parties, but I guess that's how it goes. After him was DJ Masahiko Uchikawa, who went from playing kind of blandish house to finishing off with deep disco like Sylvester's "Over & Over". Things were building up at this point when Wbeeza went on. He was playing a live set from a computer, and while it started out decently enough, his music just didn't have enough character to make it captivating. Combined with a quick mass exodus of people going outside to move their cars so they wouldn't get towed, and the energy level dropped off precipitously. Theo came right after, mixing in an edit of Bob James' "Spunky" (aka the track the keys of "Shades of Jae" are jacked from) and then rolling into full Ron Hardy mode. "Peaches and Prunes", "Catch Me on the Rebound", "Anger", and many more classics were dropped, though the energy level never did quite get back up to where it had been. The place was properly packed though, with lots of nice dancers and even a couple cats on roller skates getting down. After that, Boo and GU started up a tagteam set to close out the night, which we rolled in the middle of as not to wear ourselves down too early. All in all, not as hot as Rick Wilhite's Friday night party from last year, but still a good time.
SATURDAY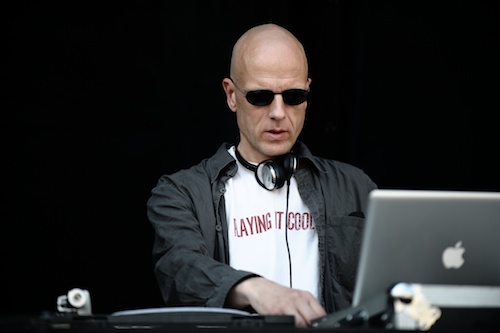 Saturday was the first day of the actual festival. Mark Ernestus was playing at 2pm on the main stage (An aside: I will not be referring to the sponsor names for the stages. The main stage and the underground stage are pretty self explanatory. The grassy stage is the one with all the mnml, and the tent is the one up by Jefferson. Finally, the waterfront stage is the one near the water! Look them up on a map if you really need more info to know which was which…) and that was the first thing I needed to catch. The concrete bowl at the main stage tends to act like a frying pan when it is hot like it was on Saturday (about 86 F!), and I'm sure that kept people away. Us die-hard dub fans lined the front where we could catch some shade from the stage and stand in front of the bassbins at the same time. Unfortunately, the sound was VERY VERY low for Ernestus' set. We could easily have conversations right by the speakers, and the bass was not rattling anyone's innards which is NECESSARY for dub music. Eventually, this irritated me enough that I had to go check out some other stuff.
First I stopped through the underground to see Niko Marks. The setup down there was similar to '03, with the stage lining the far wall. There was some acoustic treatment on the ceiling to try to kill some of the boomy bass, but any increase in sound quality on this stage was most likely due to the lower volume and the stage placement. The sound was still horrible on the upper lever, so you had to venture down into the pit to be able to actually hear anything. Because all entry and exit to the pit is from one small ramp, this makes getting in and out irritating even when the stage isn't packed. This is still my least favorite stage for many reasons, and I wish they would have put the Detroit artists somewhere else since I spent so much time down there. That said, it wasn't nearly as horrible as it was last year when it was completely unlistenable. Niko's set was odd, seemingly playing tracks from vinyl and others from a computer and then jamming over them with his keys. Not nearly as dope as his full-band live sets from a couple years ago, but just kind of weird. Next up, Kyle Hall was banging a set of clubby house/techno with a couple bass tuns thrown in. Nothing super-special, and I wanted to check out Martyn on the waterfront stage so I jetted pretty quickly. The waterfront stage was the best stage overall. It had the best soundsystem (when they felt like turning the volume up), the best view, nice shade, plus the cool breeze coming in off the Detroit river. Martyn's set was a bit hit or miss, though. When I first got over there, he was playing some house with a samba-style beat. He proceeded to play a few more rhythmically diverse house/techno/2-step cuts, before descending into bland minimal techno. By this time, I was ready to check out Kirk Degiorgio.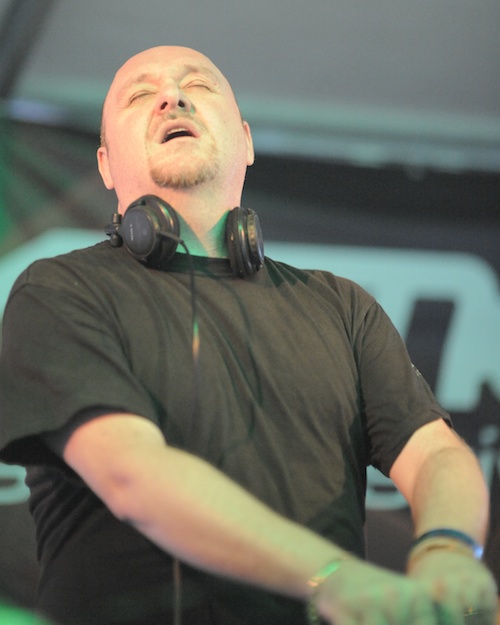 One of my personal highlights this year was getting to meet Mr. Degiorgio in person. Kirk and I have had some good discussions online over the past few years about the use of computers and other technology in deejaying and live performances, and I finally got to see what his sets are like in real life. What it was like was some of the best TECHNO I heard all weekend. Melodic but a bit banging, the computer was honestly not much of an issue for me aside from a bit too much EFX a few times (though generally he was pretty restrained with that). I had to jet for the middle of his set to grab my sister from the hotel, and apparently I missed a computer crash in there somewhere, but I was back for the end of it. What I caught was really good, and I have to give it up to Kirk for that. He worked that shit!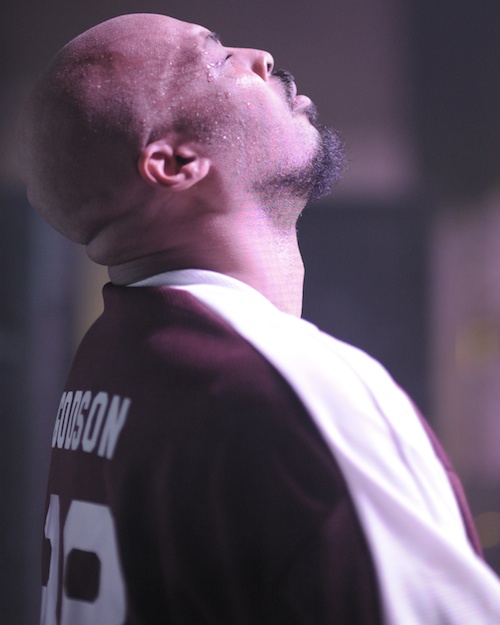 Once Kirk finished, it was back to the dungeon uh, underground stage to catch the end of Rick Wilhite and then Theo Parrish. Rick was banging it much harder than he did the night before, and people seemed into it. I had been hoping for more deep house, as this festival seemed almost completely devoid of it.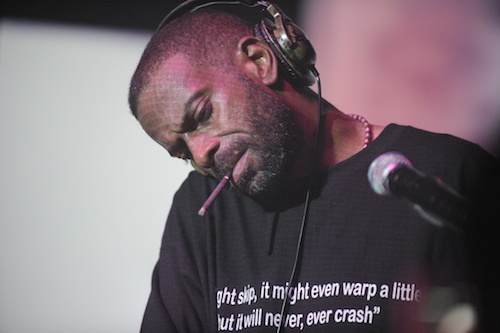 Theo cleared out the room a bit at the start of his set with some Brazilian records, but then settled into some slow funk, soul, disco, and house. Marvin Gaye's "Heavy Love Affair" was a highlight, but the crowd was generally not that down with this kind of music and REALLY cleared out once Plastikman started up. Lack of a good vibe, the smelly underground air, and the fact that I would be seeing Theo again in just a few short hours led me out of the hellhole underground and back to the hotel for a little R&R before the Music Institute party. The first day of the festival was very hit or miss, with nothing seeming to really stand out aside from Kirk Degiorgio.
Saturday night we hit the NDATL/Sound Signature party at the old Music Institute building. Last year's installment with Andrés, Chez Damier, and Kai Alcé was dope, and I had high expectations for this year's which featured Kai, Theo, and Larry Heard. Of course this ended up being one of the best things all weekend! Larry Heard was already killing it when we walked in. Then Kai was up next, playing all sorts of deepness before veering off into some ill disco cuts like Elektra "Feels Good" and Billy Ocean's "Nights". Theo finished it off with a set heavy with his own edits, most notably the James Brown "Body Heat"/"Doin' It To Death" joint that tends to go on forever. Hopefully this will become a regular party! The space is great, and the crowd that shows up for this is very knowledgeable and ready to dance.
SUNDAY
Sunday was a bit of a late start for me, as I slept in a bit from having too much fun at the Music Institute party. I had planned on hitting Recloose and then the ghetto tech, but I arrived at the festival too late for Recloose so I headed straight over to the waterfront for DJ Godfather. Usually, shit is CRAZY for the ghetto tech. This year, due to the heat and the fact that once again the sound system was NOT LOUD ENOUGH, it was much more restrained. Hudson Mohawke no-showed, so Godfather kept going, dropping a set of Detroit dance classics ("I'm Ready", "Night Drive Through Babylon", "Cosmic Raindance", "Groove La Chord", etc.), sadly the only time I heard most of these over the weekend.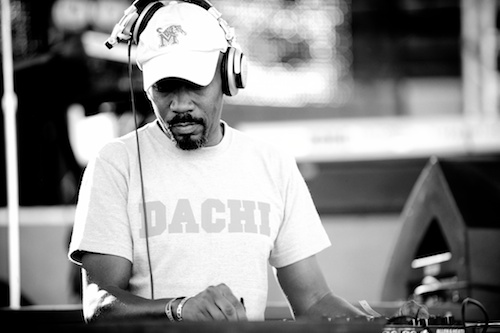 At 6pm we headed over to the main stage to catch Larry Heard. As one of the few people who actually played deep house over the weekend, it was very refreshing in a sea of mediocre techno to hear him play old Chicago jack/acid cuts as well as more modern deepness. This was all mixed up flawlessly, and with great style. Of course Mr. Fingers only got one whole hour, sandwiched between two hours of DJ Pierre and two hours of DJ Sneak, neither of whom really delivers the goods at this point. This reeks to me of more lip service paid towards the truly great artists without actually giving them any respect.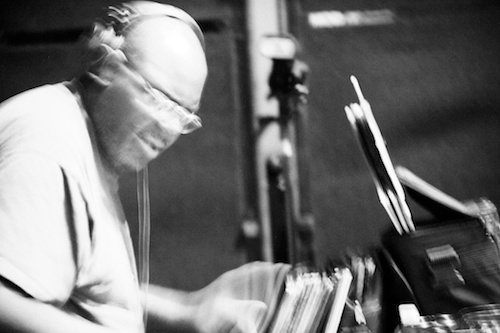 Then it was back to the underground for Shake. Shake is always one of my favorite deejays, and this set in particular was very dope. He started off harder, which got people worked into a frenzy, before taking things more abstract. Highlights included a long mix out of a vocal dubstep sounding cut into "Phylyps Trak II", and D-Train's "You're the One For Me". After Shake came Rolando, who was banging things out in a housey tip, including "Shades of Jae".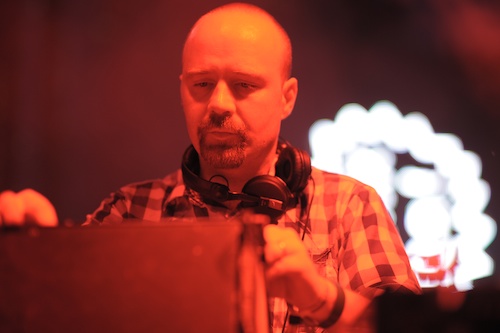 I was tired of being underground, so I went to check to see if Villalobos had somehow showed up at the grassy stage, but he hadn't. Then it was over to Mr. Scruff, who was playing a set of wobbly bass heavy housey tunes that all sounded like his productions to my ears. Not sure if they really were, but regardless it kept me entertained on that crazy system that was finally PUMPING. If they had that stage sounding like that all weekend, it would have been awesome. Instead, this was the ONLY set in which the bass really felt present.
I dipped back down to the uncomfortable underground for a little of Robert Hood's live set. What I heard was pretty cool, but I was over the festival by that point, and especially over the underground stage, so I headed back to rest for Soul Skate.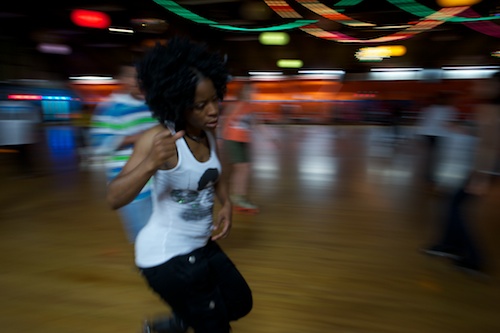 Soul Skate is absolutely the best thing you can do over DEMF weekend in Detroit. It is the place where you are guaranteed to see the most Detroit locals doing what it is that they normally do, and you get to go roller skating to great music courtesy of Moodymann! I have been getting more into skating over the past few years, partially due to the first Soul Skate and partially due to my son getting into skating now. Just before the festival, my wife and I finally got our own skates since we were tired of the limiting set-ups of the rentals as well as the painful blisters that come from using them.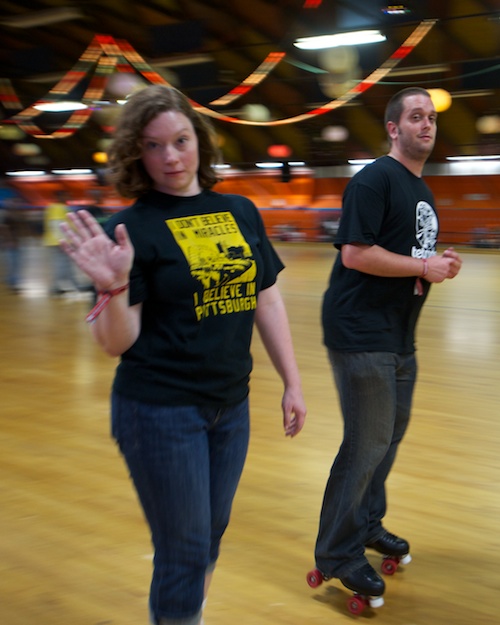 It was awesome to get to use my own skates, and I'm hoping that by next year I am an even better skater than I am now (I did hold down the backwards skate pretty well this year though!). The soulfood was excellent, and the vibe was awesome. I saw Piranhahead, Omar-S, and KDJ out on the floor as well!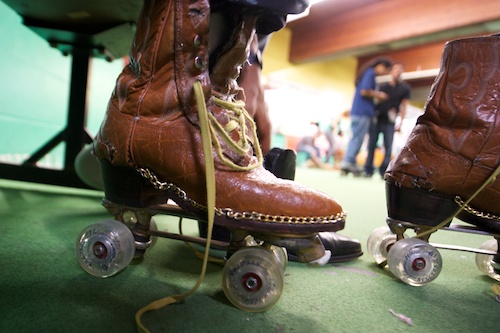 MONDAY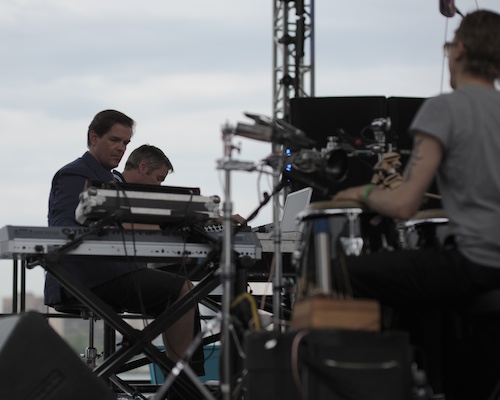 The weather had been crazy hot on Saturday and Sunday, and Monday actually cranked up the humidity while adding in crazy storms without much less heat. I held off going to the festival until Moritz Von Oswald and his trio were about to go on. It wasn't much of a surprise, but the set featured special guest Carl Craig manning a modular synth on which he made crazy space noises. They were running a little late, but aside from that and a technical glitch that resulted in a few minutes of downtime in the middle, it was well worth the wait and the journey into the nasty elements. The music started out dense and foreboding before breaking out into something a little more straightforwardly rhythmic. The end of the set took things into a dubbier realm.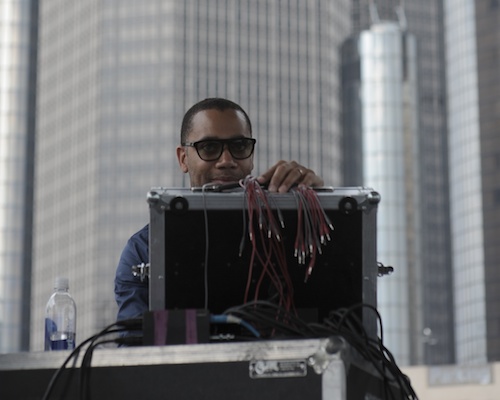 While this was musically one of the best sets of the weekend, it suffered from other problems that detracted from it. Once again, the sound was just not loud at all. Even more irritating, however, was the fact that throughout the performance there were stage hands standing in front of the performers in order to set up turntables or whatever. Like this couldn't have been done in 10 minutes once the MVO3 was finished? It was pretty disrespectful.
After them came DJ Koze. This guy needs to learn how to mix two records together. After him was Michael Mayer, who played a trance record. I left the festival at this point, because I was just done with it.
Monday night's afterparty of choice was DJ Harvey playing at the TV Bar. This place is a FANTASTIC venue. It has really nice sound (big stacks of Cerwin-Vega bassbins in the back, sound flown in around the front, speaker stacks in all the corners and in the bar area, etc.) and just seems like a really cool place to hang out. The unnamed warm-up deejay was playing many of my jams (Disco Circus "Over & Over", etc.), and did a good job setting the stage for Harvey. Once he came on though, he kinda meandered a bit through some disco edit sounding things before finally latching onto a sweet groove that was building up energy just as the cops came in to shut down the event. Why they shut it down is a mystery to me; the spot was a licensed club in a place with no residences anywhere near it. Apparently the cops had been a problem all weekend, though thankfully they had not shut down any of the parties I attended until this one. A very disappointing end to a pretty disappointing weekend.
SUMMING IT ALL UP
Previously, I have given Paxahau their propers for being strong on the organizational tip. I can no longer say that is the case. There were sound issues of all sorts, ranging from the bad sound resulting from using the underground to the lack of volume for no good reason, to technical glitches nearly every time I went to check something out. There was no real flow to the sets on the stages, and the diversity we might have expected from Carl Craig being artistic director was just not there. And when something that wasn't bland techno was being played (Mark Ernestus, Theo Parrish, MVO3), the crowd was small and seemed mostly uninterested. Also, one of their biggest headliners, Ricardo Villalobos, did not show up.
Possibly the most fucking irritating thing was the fact that the security was not letting people bring in records and CDs. This is one of the most important functions of the festival! People who don't get to see each other often get to network and exchange new vinyl. Records were not allowed in because of some shit about "taking away profits from vendors". The fact that these were promotional records did not register with these people. So not only have Paxahau almost completely snuffed out Detroit culture at the festival, they are now also trying to snuff out vinyl culture as well. The only vendors who stocked vinyl this year were the Mahogani booth and the Ghostly booth. Thankfully they continue to hold it down, but Paxahau's attitude is just insanely stupid.
I guess I shouldn't be surprised. I saw all this coming, but DEMF was such a life-altering event for myself and so many people that I thought it would eventually right itself. Carl Craig coming back to be artistic director? Surely this would be the catalyst to positive change! Alas, it was not meant to be. In fact, this was by far the worst DEMF of the ones I've been to (every one starting in '03), and it will be the last one I attend. I will most likely be present in Detroit on Memorial Day weekend every year, but I won't set foot on the ground at Hart Plaza as long as it means Paxahau gets even a single fucking penny of my money. This shit is now so far from what it once was that it is hardly recognizable as the same festival. The first-timers I knew this year were NOT blown away as others have been so many years here.
I can no longer recommend going to the festival itself, but definitely go and support Detroit's record stores and the parties/clubs that support local Detroit deejays. There was a free event this year that went on during the festival that I did not get a chance to check out. I saw that Moonstarr, Archtype, Ibex, and more were playing. Hopefully next year they will do that again, and I will be happy to support it. Something needs to be done to return this shit to the roots of what it was all about in the beginning. Detroit is still as vital as it ever was, but you wouldn't know it from going to the DEMF, which is just SAD.
The final highlight this year was meeting people and hanging out with cats I don't usually get to see. Shout outs go to Scott Grooves, Specter, Alfonso/José/the rest of the Downbeat crew, Kirk Degiorgio, Rick Wade, Todd Weston, Whodat, Rob Theakston, The Butcher, Rick Wilhite, Omar-S, Recloose, Malik Pittman, Moonstarr, Todd Sines, Charles Noel, Aaron from Fit Distro, Kai Alcé, DJ Dez, TJ Dumas, Kuri Kondrak, Steve Mizek, Jacob Arnold, Bernardo, Minto, Ricky, Andy Stone + crew, all Pittsburgh crew (Kelly, Blot, Will, Andrew Burger, Jwan Allen, Shawn Rudiman, Adam Ratana, Preslav, etc.) and the usual DEMF crew (Matt Cohen, Chris O'Connor, Mikebee, Wojtek, Count Zer0, Carleton Gholz, etc.), and anyone else I might be forgetting. These are the cats that make this weekend essential and fun, even when the festival itself is not up to par.
Thanks again to Matt Cohen for all the sweet pix, and thanks to everyone else who helped the parts of this weekend that didn't suck!