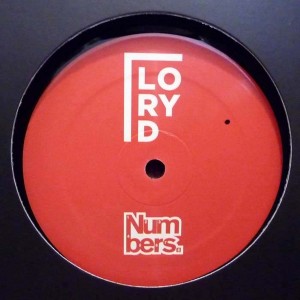 I've been slack on posting about records this year for the very simple reason that I haven't been buying much. It's not because there isn't much good shit out there (I still don't have either Versalife 12s arrgghhh), I've just been channeling my funds into other things, some that are relevant to music, some less so. But I thought I'd do up a lil top ten as it's been so long. I try not to post about records already covered by the others on here but feel free to point out that we as a collective are repeating ourselves. They are in no real order, some are individual tracks, some are full releases, some may not be too hot of the presses either. Anyways…
Terrence Dixon – Digital Domain
This one has been languishing, unreleased, for a few years now. Mike Grant does some edits work but either way this is straight up Dixon quality. He does his thing of mixing up a minimal techno aesthetic with looser percussion with Circus' shuffling but thumping rhythms doing it for me. Not sure about the closing "Untitled" and it's drum n bass inspired stylings, but bar that the 12 delivers.
Vakula – Pictures of You
Frank has already been giving this guy some love on his last posts, and I'm gonna continue. He's allegedly hyped or whatever, but I ain't been paying attention. All I know is that I love this release and while folk continue to gripe about the blandness of so much house being put out at the moment, this has got an edge for me. Especially "Music" and the title track, which builds up brilliantly from a quirky, psychedelic track into a euphoric, piano led deep house cut perfect for hazy summer evenings.
Juju and Jordash – Avian Oasis
Featuring on the first ep of the new Downbeat Black label, the Juju's tone things down a bit after some rowdiness at the end of last year (most notably the bruising "KIlling Raul With Acid" from this), with a lush, panoramic piece of down tempo house with a tinge of Americana added on.
Lory D – Strange Days Vol 1
No fucking about on either cuts off the Italian's first release on Glasgow's Numbers imprint. Intense, rave inspired techno. Big deal if it's the start of the summer, get yourself into a darkened room and turn it up.
Meschi – Shifting Harbours
Mr Meschi makes his full debut on vinyl on the latest Lunar Disko release with this 4 tracker of mostly Chicago inspired house. But it's the open ambient cut "Sur la Route" that I keep coming back to.
Big Ben Tribe – Heroes (instrumental)
Came across this on the dubious looking (strike me doing for buying a bootleg comp, it happens sometimes) Balaerica 4 compilation. It's a, you've guessed it, italo-disco cover of David Bowie's Heroes, and it's ace.
Instra:mental – User
While many dubstep/bass heads are getting themselves all up in a tizzy this year over some new ideas allegedly coming out from the scene, the rest of us see that it's just a slightly quirky take on electro, ie. it's nothing really that new. Either way, I enjoyed a lot of the Resolution653 album with this cut doing it for me, simply cause I like this abrasive type of electro and not much of it is knocking about these days that grabs me.
http://www.youtube.com/watch?v=KeWuRO7RF6c
Om Unit – The Timps
More electro goodness here from London's Om Unit. It's got those grinding synths many Drexciya fans will recognise but this becomes sorta irresistible when the 4/4 comes slamming in a third of the way through. I've had all manner of people asking me about this song when I played it out.
Lerosa – Amanatto
This release is still a lil bit off, but the wait will be worth it when Mr Rosa's 2nd album (and first to be available on vinyl and cd) drops next month. Gladly not opting to put a bunch of 2min ambient dribbles on it to justify it being a long-player, instead we get a full albums worth of the Italian's unique deep house stylings. With OliverWho Factory enlisted on some of the tracks, the killer "Ordinary People" may finally see Lerosa get that "hit" that has so far eluded him, hopefully taking him up to that next level after years of killing it.
Theo Parrish – Feel Free To Be Who You Need To Be
Regular readers will know that I've not been particularly happy with Mr Parrish's business aesthetic of late, firing out ridiculously over priced edits in the hope that folk will buy em at any price just cause it's got his name on it. But my favourite release of his this year comes in the form of a bog standard priced 12inch featuring a couple of cuts from last year's Sketches album. Feel Free… is gnarly like Theo likes to do it, but it also packs quite an uptempo thump when it finally breaks out.