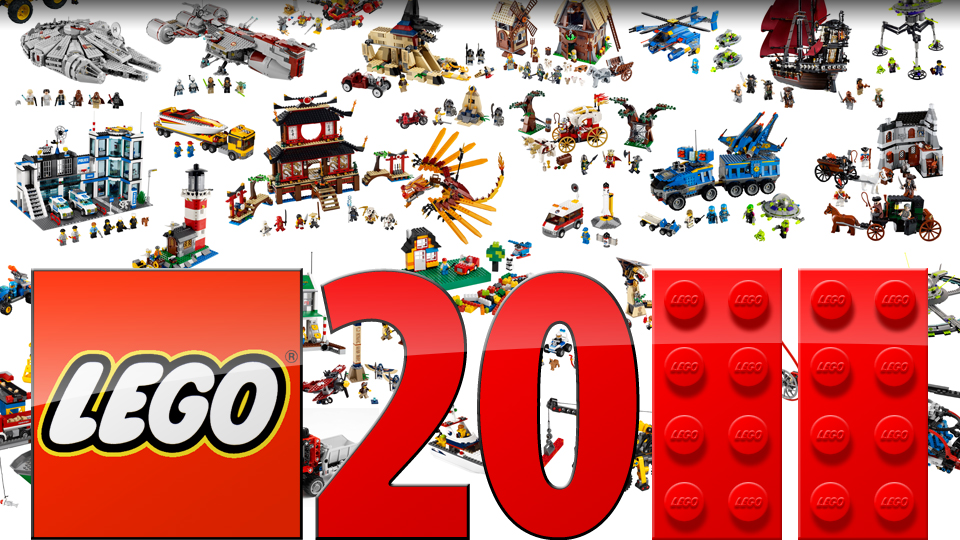 As with the last couple of years, my end of year post isn't gonna go down the big lists route, just gonna dip in and out of my year in music. You will see some similarities between myself and Tom's selections, hardly surprising really. There's no doubt a few things on his that I haven't bothered to repeat here, though one of them sure ain't that KDJ edit of Alexander Robotnick

Home Soil
First off I gotta talk about what's been going on in Ireland as it's been a pretty healthy year. A bunch of new labels have sprung up over the last 12 months or so, covering everything from disco to house and techno and bass. I'm pretty proud to be able to include myself on this list, finally getting my Apartment Imprint up and going – the 2nd  release will be coming in January featuring Tr One with Juju & Jordash and John Heckle on remix duties (more of that in the new year) – alongside other new labels; Earwiggle, Signal Code, Fatty Fatty and Maigret Recordings. Most notable  is that Earwiggle have brought about the return of Steve Stoll, one of my favourite techno producers from the 90s with his latest ep.
2 of the more established labels, All City and Lunar Disko, have continued to go from strength to strength over the last 12 months. My picks from those guys have been the sublime Falty DL – Make It Difficult and the spinetingling cosmic disco of Night Theme by Raiders of the Lost ARP. Falty DL especially crafted a thing of true beauty  in a year where it has seemingly become a prequiste in Bass Music to use cut up RnB vocals and be hugely in debt to US Garage and House. Make It Difficult shone head and shoulders above the competition. I'm not one to bother with the compare and contrast much but for Blawans yoke to be No.1 on RA's top 50 and this to not even get a mention is fucking retarded.
I think my first ever post on here was about the then emerging Irish house producer John Daly. Since then John's stock has continued to rise even though, for me, his move away from deeper territory saw me lose a bit of interest in some of his music. His latest release on the brilliant Further Records, Sea Level, is a truly exceptional record though. Tom selected the Aerosol Mix in his post but for me it's about the incredible 20min plus beatless Haze Mix on the a-side.  This kind of stuff has always been John's forte IMO and here he has crafted one of the releases of the year.
Our adopted bearded old fart from Italy, Lerosa, has continued to do his thang over the last 12 months with his 2nd album dropping, and it was pretty darn great. Ordinary People, the re-working of the earlier single Facade, now with added OliverWho Factory, was my pick. Slipping away from things Irish, Uzuri, the UK label Amanatto came out on also delivered the ace debut single from P.T.A. ingeniously titled The First Four (they've got a new 12 out too, with the even more imaginatively title A cut, Untitled), my choice from this was slow mo bruiser Vertical Impact. Uzuri also released the debut cut by Irish deep house duo Slowburn on a compilation 12″ last year and the boys have followed this up this year with their debut full ep on elektrosouls. Should be plenty more in the pipeline from these guys in 2012 too.
Sing It!
The post on LWE's EoyL about Storm Queen – It Goes On made a good point about the over abundance of vocals in dance music this year, with them mostly being those little snippets that are becoming increasingly grating. But there was a bunch of tracks that had,  y'know, full vocals in them that eclipsed most of that other nonsense. The aformentioned Storm Queen is easily one of the songs of the year, it's drawn out, teasing intro finally giving away to that perfect chorus with an amazing vocal performance from Damon Scott. 20 years ago this would have been riding on top of the pop charts.
Love is the theme of my other favourite vocal tracks of the year; the ludicrous collision of Sylvester and David Hentschel's I Can't Dance that is Tyson's After You're Gone, Colonol Abrams' collaboration with Omar S on Who Wrote The Rules of Love and most notably the barmy 3-way of Haddaway, Wolfram and Legowelt on Wolfers remix of This Thing Called Love. While Omar S' Here's Your Trance and Legowelt's  The Teac Life are getting the love on other lists neither were these artists high points of 2011, IMO. Legowelt's work also gets my nod for remix of the year too.
Techno
My continued gripe with the state of play in techno over the last couple of years continues unabated with much of it still leaving me really cold. I've said it enough on here though, so instead will look at the things I did love over the last 12 months.
One thing no one could have predicted 12 months ago was that one of the sterling techno releases of 2011 would come via a Detroit artist barely heard of in 20 years, but Marty Bond's Phoenix-esque re-emergence with the near faultless Surkit Chamber-The Melding album under his Reel By Real monikor was a brilliant surprise. Straight up 313 techno for the dancefloor that brimmed with more character and funk than 50 stamped white labels from Berlin combined.
Funnily enough, one of the other stand out techno releases of the year came from a member of Sandwell District – a collective of artists/label that has really helped re-shape techno into it's current po-faced and drab existence.  Appearing on Blackest Ever Black – a label that actually puts a huge effort into it's appearance and feel – Regis' brooding In A Syrian Tongue was a wonderfully dark and multi-layered single. You didn't need to be on a dancefloor to appreciate it's many facets but the lead off cut, Blood Witness, was sure to shake the floor.
Rob Hood managed to put out one of his best tracks in quite some time – Baby, Baby - under his Floorplan guise while also putting out what was arguably his worst ever track, a totally pointless edit of Gino Soccio's Dancer on this 12. It sounds like he threw it together in about 15 seconds. A very odd choice of song to put out.
The techno release of the year has to be the Labryinth double pack that Time To Express released to coincide with the Japanese festival of the same name. With only Mike Parker's cut coming up short of essential, Peter Van Hoesen, Donato Dozzy and Convextion delivered incredible selections, and I've listened to these more than any techno this year. It is also making me yearn for more Convextion material from Gerard Hanson. He seems to be running out of steam a little bit with the E.R.P. monikor (releases I would have deemed essential before the last couple) and going on the stunning Oil On Metal, he's still got plenty of great techno still hidden away.
A few other notable techno selections:
Surgeon – Radiance.  The intense centrepiece to his Breaking The Frame Lp, the rest of the album was enjoyable but this swamped it. One of his best works ever.
http://www.youtube.com/watch?v=sdB6EcmNy7s
Mark Ernestus meets BBC – Version.  The beatless Version 2 was the pick for me, opening the song up into another level. Perfection.
Lory D – Acidronix – Deranged acid with a grinding synth line that came on like the aural equivalent of someone unexpectedly getting sick on your shoulder in the middle of a dancefloor. But in a good way.
House
House music continued it's obsession with trying to sound like it was made in Chicago in 1988, but it wasn't all bad. In terms of the Chi-town bizness, Liverpudlian John Heckle proved that you could nod yer head to this sound while still giving it yer own character. It often sounds like he's given his drum machines a bit of a kicking before plugging them in, and it's all the better for it. Out of his 3 12s and and long player on Mathematics it was the raw italo/Chi-town stomp of Voyager (Voyeur) that I fell in love with the most. He got a lot of hype around him, but with cuts like that, it was deserved.
Vakula had a very productive year, and while I didn't have the urge (or the money) to hunt it all down he offered up the wonderful – and IMO, must have -  Picture Of You during the summer on Dekmental. He approaches house music with a certain psychedelic edge not dissimilar to the Jujus or Reggie Dokes, and it was at its most effective on the slowburning title track of this 12″
Juju and Jordash continue to be perched head and shoulders above most other electronic music makers; Unleash The Golem pt1 has popped up here and there on year end lists already but for me it was all about the panaromic beauty of Avian Oasis, on this downbeat 12; one of their finest moments yet.
Tom also mentioned Willie Burns in his round up and I'm gonna go with Key Horizons from his self titled ep on LIES as my choice from his output. A couple of other repeat offenders from that post include Pittman's On A Beautiful and Spekter's Pipebomb.
Out With The New, In With The Old
Time for a quick re-cap of some excellent re-issues. While the flurry of old Chicago stuff continued on from last year, Clone, who'd been doing it for years on the Classics imprint steered clear of it, instead giving us the final instalment of the Unit Moebius Golden Years Trilogy, it's deep melodic techno being the strongest of the 3-parter. They also kickstarted their expansive Drexciya series with Part 1 of Journey Of The Deep Sea Dweller series. Essential.
Throbbing Gristle saw a bunch of their albums get the remastered/repress bizness with the sparse, cold electronics of Chris & Cosey's Songs of Love and Lust topping the list for me.
And we can't forget about Seventh Sign getting a hold of the amazing G Strings – Land Of Dreams and saving us all a couple of hundred euros.
Suicide @ Primavera
I cut back a little bit on buying records this year, deciding instead to give myself a few more breaks from Dublin/Ireland and  I tied in 3 trips with 3 festivals over the course the year. I did a write up about the excellent Free Rotation at the time and most recently I attended All Tomorrow's Parties in Minehead, the many highlights of which included Sun Ra Arkestra, Caribou, Factory Floor, Battles, Omar Souleyman, Roll The Dice and the arse rattling bass assault of Flying Lotus.
Primavera in Barcelona provided a similarly eclectic line up (which was my one gripe with Free Rotation, it was a bit too one dimensional) with fun performances from Nissenmondai, Emeralds, Einstürzende Neubauten, Big Boi, Twin Shadow, PJ Harvey, Swans and Jon Spencer Blues Explosion. The show stoppers were Suicide though, and their performance was easily my gig of the year. The last place you expect to see these 2 battered old punks is on a big outdoor stage in front of thousands but, boy, did it work. They tore through their debut album in typically brutal and unrestrained fashion and the sight of thousands totally losing their shit to their nihilistic noise was off the chain. I'm still rushing just at the thought of it.
On a side note regards hitting the dancefloor I have to give a special mention to the Sunday Times crew in Cork who throw what is, unarguably for me, the best party in Ireland. I've become a little bored of clubbing in Dublin even though there is still plenty going on, but there is nothing that is such an unbridled celebration of music as Sunday Times. The all day party lets the Djs do Whatever They Want and it's a rare treat to watch a crowd go with whatever whims and flights of fancy the djs choose. I enjoyed dancing and djing (while sitting down, naturally) at this more than any other party over the last 12 months.
Kassem Mosse and Tr One provided the 2 best sets I saw in Dublin. Actually, infuriatingly I didn't see all of Mosse, but what I did was awesome. Tr One played a bunch of live sets throughout the year with the highlight being their final performance in Twisted Pepper in Dublin in November, where the walls were literally shaking from their machine funk assault.
Lerosa – Wave Disco / Gary Odyssey – Bleep43 Podcast
I'm a little bit hazy on what mixes did it for me this year (outside of our own) but 2 I know I've had on repeat at different stages include Leo's guest mix for Sunday Times Soundsystem, a barmy mix of 80s oddities (kudos especially for unearthing that amazing Eurythmics B-Side – Lets Just Close Our Eyes) and new wigouts and the Italo/Euro Disco megamix by the mysterious Gary Odyssey. The Odyssey mix didn't throw up a huge amount of rare-or-whatever that we watch out for these days when looking at that period of music but it was just SO MUCH FUN.
A few More Bits and Bobs
On an electro tip for the year, Dj Overdose released his 2nd Model Man vinyl, the fantastic Forever Strangers that was as eclectic as it was brilliant. Conforce may have got everyone in a tizzy with his nice but pretty bland techno, but his Versalife electro work contained in the Night Time Activity series far surpassed t'other while UK producer Om Unit delivered a thumping bit of post-Drexciya electro with the excellent The Timps
Tom selected Myrtle Avenue from Floating Points output in 2011 but the low slung funk of Marilyn won out for me.
Moving off the dancefloor Nuel's Trance Mutation on Further was a top notch cohesive collection of muted electro/acoustic ambience; Oneohtrix Point Never had a patchy return with Replica but it contained some amazing moments too and Swedish duo Roll The Dice also delivered the droning, black cloud of synth-laden krautrock that was In Dust, which is keeping me on my toes as winter closes in on us.
And those 2010 releases that deserve a mention.
I'm excusing myself in not having these in 2010 as they both came out in December:
Krystal Klear – Tried For Love (Hudson Mohawke Remix) This Irish producer's 12″ on All City was a solid peice of modern boogie but the big winner on it was the Hud Mo remix that took the Galaxy 2 Galaxy template and updated it in a way UR should have done some time ago. A great melding of soulful Detroit techno and stuttering, funky drum programming.
Phochos – Glaciers/Interface Phrase 1. This 2 tracker provided us with Glaciers, a lush ambient cut that was bristling with cold war iceyness and another brilliant piece of remixing by Legowelt on Interface Phrase 1. Here he went down a deeeeep trance/techno route, showing once again that he's far too many tricks up his sleeve for one person. The fucker.
Ok, that's it
Big ups to all who have read, contributed and supported us and our endeavours here at ISM over the last 12 months. We we're a little sparse on posting at times, so it's cool that you haven't gone and abandoned us and next year will see more of the same with more music coming out of us via productions/labels and all that jazz too.