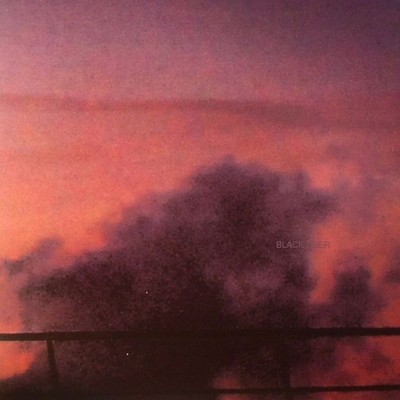 Even by my standard that headline is a pretty awful attempt at rounding up a few of the releases highlghted in this post. But it's late at night so whatever. Let's start with the the bitter so. Mr Scott Grooves has a tendency to appear on the fringes every couple of years before slipping away again. Sometimes going practically unnoticed as with these two releases from a couple of years ago. So once again with no fanfare he returns on his own Modified Suede imprint with Bitter Sweet/C Track. "Bitter Sweet" is a moody and subtle house cut that slowly unfolds under a proper beatdown kick, with jolting strings appearing without ever fully falling into that cliche of the big strings 313 stylee; one can always count on Grooves to do things a little differently.  "C Track" is a classic bit of Grooves deep house. Wonderful lilting organs bounce over his laidback yet insistent groove – buoyed by some great percussion – that keeps the track driving all the way through. One of those killer cuts that works as a dj tool for the long blend or can be left to stand alone and ride along on it's own. Who knows if this time around Grooves will hang around a bit longer or go off the radar again for another few years.  We'd rather he didn't.
William Burnett has been causing a bit of a stir recently even though he's been knocking about for maybe longer than many think (for starters here's our own interview with him from over 4 years ago). Outside of his work as label boss of WT Records, his production work mainly as Willie Burns has garnered him more attention than previous incarnations as Grackle or Galaxy Toobin. For all the hype NYC is getting at the moment Burnett tends to have himself  slightly removed from it all (no sign of him in the recent RA "HEY MAN DON'T YOU KNOW NEW YORK IS THE TOUGHEST MOTHERFUCKING CITY ON THE PLANET" video) and his music reflects this, it's just that little bit different. His Heatsick remix from earlier in the year is still possibly my favourite track of the year – definitely remix-wise – and the grimey synth driven house of Daywalker + CF is one of the stronger releases from L.I.E.S. in 2013, even if it got passed over compared with weaker releases, something that does tend to happen with that label.  But now he is back in the shape of Black Deer, a bizarre 12inch of native american influences, discordant guitar riffing, drones and eerie samples all wrapped up to deliver an intoxicting blend of weirdo techno (sorry, "outsider" yeah?). "Almost Had a Moment Alone" is a brooding opener, a repetitive beatless wonder driven by it's tense bassline and reverbed guitar, like an alternate  soundtrack to vampire cowboy flick Near Dark.  I Mention Near Dark as the original soundtrack was composed by Tangerine Dream and the B2 "Native" melds their sort of organic synthesiser contradiction with Indian chants and drums. It closes on the more straight forward downtempo of "Trail of Tears",but before those 2 comes the highlight of the release, the amazing "Cheif Big Thumb". Jitterbug played it here last Friday and his suggestion that it would sound "fucking massive on a rig" was 100% correct, as it needs a proper system for the kick drum to be fully realised. Mixed with it's palm-mute bass, chanting and odd, staccato melodies we get one of the freshest sounding peices of techno in some time.
I first came across Container via Donato Dozzy when he played here last year, and it was a quite fitting introduction, with this guy's interesting fusion of miniml techno with more abstract noise aflections quite suited to the odd paths Dozzy brings his listeners down. Container sounds like it should be really lo-fi yet there is a pristine element to his productions in so much that no matter how distorted his tracks get there is still a bizarre clarity in amongst it all. His latest 12 is for Morphine and while it doesn't break from the mold of his previos Lps it's still worth your noitce even if just for the epic title tracks. It's 9 minutes are pretty much built over one ever evolving riff, evolving in the sense that it gets more and more fucked up as the track goes along before descending into controlled chaos by around the 6 minute mark.  And that's whats interesting to me about Container. You can quickly dismiss him as noisy shite but you are missing out on his fundamental understanding of the minimal aesthetic that holds together his music, no matter who much noise he piles in on top, and it's how he has produced this noise in the manner I mentioned before that marks his work out from so many others at the moment.
Central Processing Unit is a new Uk based electro label that has recently delivered it's 3rd vinyl release by relative newcomer CN.  Voyages is a nicely varied mix of Detroit inspired electro and techno with the  playful and dreamlike "Stellar Awakening" kicking things off very strongly, removing the sausage from it's rigid electro beat through aching, funky melodies.  "New Ways To Walk" takes a more direct techno route while "Intravenous" takes nods from Mr 'De and his Electro-Funk imprint before the closing "Zener Diode Blues" decides that fusing Drexciya's "Digital Tsunami" with  poppy, trance, plinky plonk pianos would be a good idea (It is!). What I like about  this release is the fun he has with his canorous interjections over the obvious 313 inspired rhythms. It doesn't take itself too seriously yet this in no one generates a frivilous tone to proceedings. I'd already picked up the Cygnus 12″ on this label (which is pretty cool too) and I'll be watching both label and it's respective artists from here on in.
Finally I'm gonna quickly put the ISM stamp of approval on a couple of  recent big releases. Pepe Bradock continues his adventures in every increasing oddness with the awesome Acid Test 07. It may be more streamlined than some of his other recent output but as straight up club acid tracks they are still as bent out of shape was one could imagine, both sides are wonked out brilliance.  Rhye are a new pop duo who have been causing some commotion with their svelte Sade inspired album "Woman". While we are also recommending the LP overall, if you ain't taken a gander at Maurice Fulton's remix of "The Fall" you gotta check it out below right now. While every idiot on the planet shits on about Daft Punk's  Raddison Inn Foyer Musak version of Chic on Get Lucky this is 2013's  real pop/dance hit! And finally an album that I really should do a much more detailed write up on is Fulton's return as Syclops, "A Blink Of An Eye". It is a helluva lotta fun.