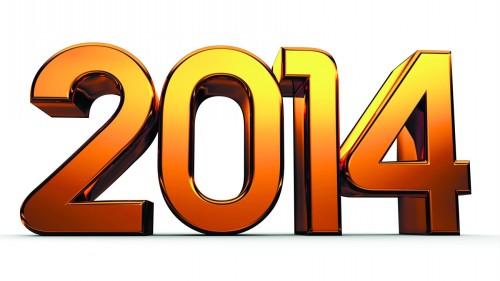 I know, I know. ISM is supposed to be dead now. Well, I didn't know where else would be a good place to put this, so it's going here. Tough titty if you don't like it.
When I look at the 2014 "Best Of" lists and the other year end round-ups from various writers, it occurs to me that my life in dance music is really not reflected in the media to any real degree. There may be a few instances where their taste and experiences converge with mine, but for the most part it's almost like totally different worlds. I always approach this kind of thing from the perspective of a deejay, as this is how this music is meant to be played and that is how I interact with the music. I'm sure there are many exceptions, but my guess is that most of the dance music media are not deejaying themselves very regularly in clubs with many people dancing at them. This would definitely begin to explain some of their more-than-questionable choices, to say the least. Regardless, you will not find mention of many of my selections anywhere in the dance music media. But these were the biggest jams that smashed it up for me over the course of the year.
Sandman & Riverside feat Jeremy Ellis "Into Your Story (Kai Alce's DISTINCTIVE Remix)" FFWD
Kai Alcé "Simbaz Groove" NDATL Special Edition 2014
Brett Dancer "The Hybrid" NDATL
Kai Alcé is generally one of the best producers and deejays in house music over the past few years. This year he is responsible for what is unquestionably the track of the year, his remix of Sandman & Riverside feat Jeremy Ellis' "Into Your Story". Still huge at his Deep Detroit party in May, and still huge when Theo Parrish demolished Hot Mass in Pittsburgh in October, this continues to get love and play after almost a year of being beaten to death. The jam I think of when I think back over the year. His remix for Ultramarine was also dope, while his Record Store Day release for Kolour also did the trick. The NDATL Special Edition from Deep Detroit is another essential limited release from the best series of Detroit festival afterparties, while the releases by Brett Dancer and Stefan Ringer (whose The Fix EP is not yet on YouTube) show his A&R skills are right there on the level with his deejaying and production.
Karim Sahraoui "Nightflow" Transmat
It's mindboggling to me that one of the first techno labels ever to exist, one of the biggest labels in Detroit history, owned by one of the creators of techno music Derrick May no less, could not only return after years away but drop one of the single biggest techno jams in years that crushes dancefloors every time and get NO LOVE WHATSOEVER in the dance music press. If you can figure out how this came to be, please let me know. Every time I dropped this, people came running up to ID it. It' has been beaten to death by house and techno deejays alike. The flipside is also hot. QUIT SLEEPING.
Cool Peepl "Free (Andrés Remix)" Moods & Grooves
Davina, Carlos Nilmmns, Niko Marks "Get By Me (Andrés Remix)" Ornaments
Moodymann feat Andrés "Lyk U Used 2" KDJ
The dance music media is quick to find what's "new", but slow to pay attenion to what is happening with an artist beyond that initial surge. Andrés was universally acclaimed two years ago for "New For U", but this year he dropped no less than three jams that put that one to shame. And none of those three was really widely hyped of course. The best was his remix of Cool Peepl, which was a huge track all summer long for me. His remix of Davina, Carlos Nilmmns, and Niko Marks covers somewhat similar ground but is still better than 99.9% of house jams out there and thus also belongs here. Finally his collaboration with Moodymann from the excellent Moodymann LP surprisingly made RA's year end list, despite never hearing any deejay aside from myself drop it in a set. Both "Lyk U Used 2" and Moodymann's Charlotte OC sampling "Hangover" are what I wish radio music sounded like in 2014, but I guess we ain't there yet.
Timeline "Next Step 4wrd" Underground Resistance
Timeline "Light My Fire" Underground Resistance
Jeedeci "Love U 4 Life Melody" Dirt Tech Reck
Raw Ten "Funny Thing (Detroit Tech Remix)" Raw Ten
The Submerge building in Detroit represented well in 2014. UR dropped three new records, and while the Nomadico and Alone releases were also very dope the Timeline EP is a stone cold hi tech soul classic. The man Waajeed and his Dirt Tech label dropped this ridiculously ill 7″ single that heavily samples Jodeci. Dirt Tech crew also responsible for the fresh remix by Churchboy Lou of our Raw Ten project which saw PTA collaborating with Nic Offer of !!!.
Paul Johnson "Better Than This (Director's Cut Remix)" Expansions
Hallex M & DJ Fudge feat Omar "Ding Ding (GU's 90s Nostalgia Dance Mix)" Makin' Moves
Soulful vocals are one of the cornerstones of house music. Too many people who claim to be "house" deejays aren't playing anywhere near enough vocal tracks. These two jams were some of the most seriously musical and uplifting vocal jams I heard all year, each one a remix by one of the masters of the form from Chicago. Frankie Knuckles passed away in February, and his Director's Cut remix of Paul Johnson (NOT the PJ of Dance Mania et al fame) dropped on Record Store Day in April. It was Glenn Underground who put his touch on Omar's beautiful vocals for "Ding Ding", and it's one of his best moments of recent. That's saying something since his recent resurgence has been pretty great all around.
Jennifer Hudson feat R Kelly "It's Your World" RCA
Also from Chicago is this wonderful pop house jam by Jennifer Hudson and R Kelly featuring production by none other than Terry Hunter. It's even nominated for a Grammy for Best R&B Performance!! What a tune!
This one was WILDLY hyped when it came out, which is why it is very surprising to see it getting very few year end plaudits. Unknown at first (I just call it "that yellow record"), it was later revealed to be an Aroy Dee remix of the track "Weird F" by Design A Wave. All that really matters though is those beautiful synth chords that have that melancholy feeling of old 80s Chicago house that few modern producers can accurately capture (and believe me, they try lol) along with slamming drums, all of which adds up to a track that is undoubtedly an anthem at Pittsburgh's Hot Mass party.
DJ Skull "The Dark Knight" Sect
The return of DJ Skull is excellent news. He released a few EPs throughout the year, as well as a few remixes. The two releases for Sect contained my favorite jams though. "Rise" on the second Sect EP fits into a similar sound as Robert Hood's album Wire to Wire, while "The Dark Knight" from the first Sect EP feels like a fresh and funky take on classic melodic techno. Both are clearly the work of a dance music master.
Chase Smith "27 Summers" Argot
Chase Smith "Vaporub" Harmony Society
Chase works in the studio right behind the PTA studio, so I get to hear his music pretty frequently. People need to check him more closely, because this was a great year for his releases. First to drop was his 12″ on Argot. The A side there is a really nice deep vocal jam "Stay", but the flip is this insane piano house banger "27 Summers" that caused devastation pretty much every time I played it. Continuing deeper into the year, he dropped an EP on Pittsburgh label Harmony Society that is probably his best overall record thus far and also smashes the dance.
Dego & Kaidi "Don't Remain the Same" Eglo
Nu Era "Changing Form" Omniverse
Dego and Marc Mac of 4 Hero are undoubtedly some of the very best producers to ever make electronic music and dance music in general. Their skills and taste transcend flavor of the week trends, and unite many sounds and styles into one cohesive whole. This year Dego dropped an excellent EP for Falty DL's Blueberry label, on which "Nuts" becomes a highlight by mixing electrofunk and broken beats. His collaborative EP with Kaidi Tatham for Eglo also covers much ground, with "Don't Remain the Same" touching on soul and boogie but with modern production. His as-yet-unreleased EP for Theo Parrish's Sound Signature label remains a constant in my bag on white label. Marc Mac's Nu Era project also returned with a full album of sick jams entitled "Nouveau Synthetic Compositions", which is a collection of lovely melodic techno with funky rhythms. "Changing Form" is the most played jam for me, but I have dropped many joints off of the CD only release in sets.
Octo Octa "Cause I Love You" 100% Silk
Octo Octa is a cat whose records have all been pretty dope so far, but mostly in a very melodic deep strain of house music. To say that I didn't expect the devastation that "Cause I Love You" causes would be an understatement. But the stripped back banging beat and vocal sample build and build, and when the chords drop it's all over. Bananas.
Fit Of Body "Emotional Suspect (REKchampa Remix)" Local Heat
Marshall Applewhite "Dimension 6" Yo Sucka!
The new movement out of Detroit that is calling itself "sludge" is off to a promising start. Perhaps most well known for the "How To Kill" series, it was actually the Local Heat label whose debut release contained not one but two jams that blew up parties for me this year. Appian did it with disco loops on "Won't You", while Stefan Ringer (under his REKchampa alias) did it with funky drum machine rhythms on the remix for Fit of Body. Marshall Applewhite also appears on the B side, but his new album on Yo Sucka! contains his best material from the year (though the other EPs on the same label are also worth digging for). Really looking forward to seeing how these cats take off in 2015!
The It "Somebody Somewhere" Alleviated
https://youtu.be/jW-wN1A4ciY
Jamie 326 "Insanity Project" Rush Hour
Larry Heard has been giving a large chunk of his back catalog the reissue treatment, and that has been a wonderful thing. This is the guy who is for house music what Miles Davis or John Coltrane is to jazz. He also brought back his project The It, most famous for the Chicago classic "Donnie", for a new EP and it fits right in with the rest of their oeuvre. "Somebody Somewhere" is a haunting, melancholy spoken word house jam that reflects on some of the less fortunate people in the world. Jamie 3:26's "Insanity Project" contains some similar sounds, but with a more energetic edge of jacked out melodic Chicago craziness. Boogie Nite's amazing "Boy OK" on Grimy also fits in with these vibes, but is not currently on YouTube.
Theo Parrish "Footwork" Sound Signature
Theo Parrish "71st & Exchange Used To Be" Trilogy Tapes
https://youtu.be/UuevgKAHS6g
Theo Parrish "Drive" Sound Signature
https://youtu.be/8nU_ODkuf9I
Marcellus Pittman "1044 Coplin (Give You Whatcha Lookin 4)" Unirhythm
https://youtu.be/IU7xWL9kNAg
Josh Milan "Electro Dreams" Vibes/Rush Hour
The other 3 Chairs aside from Moodymann also had a fruitful 2014. Theo Parrish was back on top form as a deejay, his set at Hot Mass in Pittsburgh in October was absolutely legendary. https://soundcloud.com/hot-mass/sets/theo-parrish-live-at-hot-mass He dropped the 12″ of "Footwork" (along with the dope video) on his own Sound Signature label, a precursor for the epic American Intelligence LP that came out near the end of the year. His EP for Trilogy Tapes also featured a classic Theo production on "71st and Exchange Used To Be". Marcellus Pittman saw his stock rising as a deejay worldwide, as it should be. He has been one of my top 5 disc jockeys for a long time. He also remixed some jams by others, but my favorite thing from him this year was his boogie funk jam from a 7″ on his own Unirhythm label. Rick Wilhite unleashed the second Vibes compilation through Rush House, and while there were many hot jams on there my personal fav was Josh Milan's "Electro Dreams". Josh also blessed Hot Mass with a ridiculously fun late nite set!
Seven Davis Jr. "Beautiful" Classic
K15 "The Story of Her Life" Wild Oats
The Wild Oats related crew kept it funky in 2014. Seven Davis Jr. had a few noteworthy releases, from his 12″ for Classic through to the two EPs for Apron. Looking forward to see what he will do for Ninja Tune in 2015! KMFH did his limited white label sample jam thing again for DEMF this year, a 7″ this time that jacks a little loop from the Pointer Sisters and smashes dancefloors. K15 had one of the best retro house leaning releases this year for Wild Oats, including a jam that jacked the organs from "Gypsy Woman" but in a fun way. The highlight of the double EP though is "The Story of Her Life".
OB Ignitt "Sweaty Dance Flo" Obonit
Luke Hess & Omar-S "Automatic Night" Deeplabs
Scott Grooves "Movin On" Modified Suede Recordings
Keith Worthy "Jazz" Aesthetic Audio
Todd Osborn "Michigan Dream" Blueberry
More Detroit shit?! It seems impossible, and some would like to discount it or wish it wasn't the case, but even in 2015 the amount of the best house and techno music that comes from or through that city is insane. OG Ignitt dropped two 12″s on his own new label Obonit, and both are devastating dancefloor jams. "Sweaty Dance Flo" from the first one is the one that is on Youtube so here it is. His homie Omar-S dropped this ridiculous techno 12″ with Luke Hess on Deeplabs that may feel a bit bland on computer speakers, but on a soundsystem it is absolutely devastating. Scott Grooves released only one four track EP on his Modified Suede label, but all the cuts would be A1 cuts on records by other producers. Keith Worthy's debut album "The Price of Nonconformance" was another bright spot in house music, combining all the jazz, soul, and thump you would expect from such a deep Detroit head. Jared Wilson's 7777 label put out one of my favorite acid EPs in years, this one by Kel from the group Skudge. And Todd Osborn keeps it moving with a number of different records this year, a highlight being "Michigan Dreams" on Blueberry.
Fred P "Distant Rain" Mule Musiq
Delroy Edwards "Can U Get With" Gene's Liquor
https://youtu.be/hFv5lyJjU3A
Percussions "KHLHI" Text Records
Floating Points "Montparnasse" Eglo
https://youtu.be/_nZvNf14yiA
Andrew Ashong "Special" Which Way
I am collecting these here together because they have nothing connecting them aside from deep, beautiful vibes from a variety of producers across a few styles and living in many various places. Fred P keeps doing the damn thing, and it's always good. Delroy Edwards goes back to using melody in his music and we all win as a result. Four Tet drops a sample over a minimal jam but keeps it funky and fresh. Floating Points had a strong year, dropping three good singles of which this one is my favorite jam. Andrew Ashong's EP on Which Way was a standout, and this track in particular is so fucking good.
Juju & Jordash "Waldorf Salad" Dekmantel
Shine 'N' Criss "Ting" Shine 'N' Criss
Leisure Muffin "In Wearable Hertz" The Bunker New York
Spencer Parker "Faster Forward" Work Them
Anaxander "Song For S (Saturday Love)" Quintessentials
My homies had a great 2014. Naeem and Gusto dropped a split EP on their Pittsburgh label Detour, with Naeem's "Banding" catching a lot of deserved attenion though the whole record is dope. Juju & Jordash's "Waldorf Salad" is one of their biggest dancefloor jams thus far, and the album Clean Cut that came out later in the year is also essential listening. Jitterbug's EP for Uzuri was packed with six heaters, all of which are useful in a funky deejay set. The FL homies Shine N Criss dropped two dub influenced techno 12″s, both of which are worth checking out. Bryan Kasenic kicked off his new Bunker NY label in fine style with this Leisure Muffin joint, though all their releases so far have stood out from the pack. Spencer Parker put out my favorite jam by him so far, "Faster Forward" on his own Work Them label. And the French homie Anaxander continues his string of great music with this one that samples Cherelle and Alexander O'Neal.
Pittsburgh Trach Authority + Nice Rec "Debonair" Pittsburgh Tracks
Ian Tocor EP Love What You Feel
We did a lot of stuff this year. These are just a few of the things we were involved with that have beaten it up on dancefloors whenever we drop them. It was a crazy year, and I am looking forward to what 2015 has to offer!