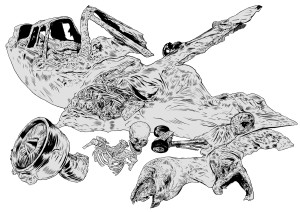 SEAGRAVE Records out of the UK is a label that came to my attention after they released an excellent Best Available Technology/Ovis Aurum split cassette EP entitled Mar Reflection in the fall of last year.
As time has passed they've continued to put out really great experimental electronic music, often not getting the attention I think they deserve. I've really enjoyed getting to know this label and wanted to call attention to what they're up to through a Various Artists digital release they did back in July called Savage Re.
Stand out tracks for me are listed below. Stumbling beats, beautiful melodies, synth textures and unique timbres that resonant across the board.