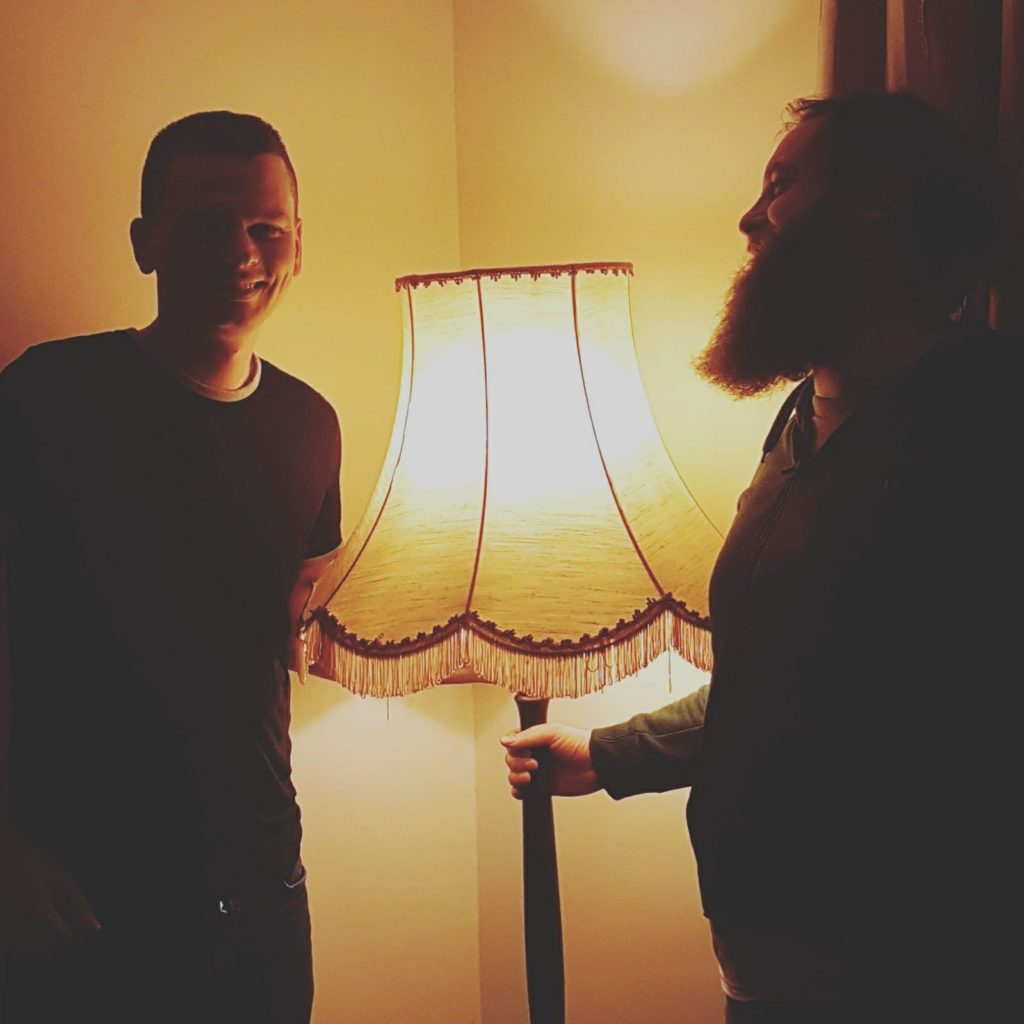 It's been a sporadic year on the mix front. Sporadic = this is only the second one I've recorded. Its a b2b mix recorded back in August in the Tr One studio for former ISM guest mixer Jamie Thomson's radio show, Saturday Manatee. It contains the efforts of myself and Eddie from Tr One and a bag of cans, a bag of my records and his shelves of 12″s – there's at least one track in there I pulled out from his stack mid mix. There's a couple of moments where it nearly falls apart but thats what happens when you don't do any prep.
If you enjoy this and are around Dublin on the 30th of December myself and Eddie will be playing together for the night in The Bernard Shaw, for the first Apartment Records party in many a year.
And before you get to the mix, be sure to check out the new Tr One release "A Month Has Passed" on Don't Be Afraid (recently awarded Mixmag's no.2 label of 2017 n'all!) over on the label's bandcamp. Get on that bizness.
Tracklist below…
Ripperton – We Are Music (Vocal Mix)
Sven Weisemann – Motion Capture
Steve Legget feat. Greg Blackman – Aquarius (Mark Hand Rework)
Jon Easley – Lemon and Lime
Drivetrain – Tre 2
Kai Alcé – Sa K' Pase
Daryl Cura – Contigo
DJ Nature – My Life
Move D – Lush Summer Rain
Underspreche – Jefe
Loosefingers – What is House?
Sage – Pears
Nick Anthony Simoncino – Isolde Del Tramonto
Visitor – Stop The Music
Aaron Carl – Wallshaker
Gene Farris – E-World
Redshape – Munch
Chaz Jankel – Get Yourself Together
Terence Parker – What I Say Goes (TP's 1997 Unreleased Disco Mix)
Loleatta Holloway – Stand Up (Pangaea Mix)
Massimiliano Pagliara – Connection Lost
Underspreche – Mikea
Machine Woman – Iron Curtain
Sharif Laffrey – Always
Daphni – Xing Tian
Pearson Sound – Freeze Cycle
Matrixxman – Arrival
Bolz Bolz – Take A Walk (Dima Remix)
Miss Kittin – Happy Valentine (Marco Passarani Remix)
Steve Legget feat. Greg Blackman – Aquarius (NCW's Lost in the DMZ)
Americhord – Sunrays
Shackleton – Blood On My Hands