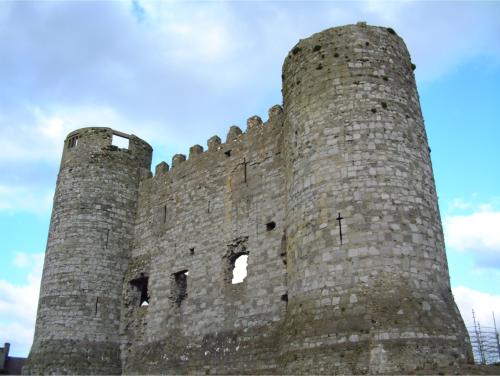 Our first guest mix of '09 is by the man who did our first ever guest mix, Mr. Dean Feeney. This mix was originally done for Bodytonic radio a little while back, but we've got our grubby little hands on it now. This one takes you on a journey through some of the best records of the last half of '08 (many of which you've previously read about on this very blog) mixed up with some dance classics. If you like this, Dean will be playing records with his project Broken Audio Movement in Dublin on January 25th from 9pm-12am. Be sure to check it out! Also, Dean's Tr-One project's newest release "Mystery Train" featuring a remix from our man Lerosa is available now on Nice & Nasty Records, definitely another joint to keep an eye out for.
Tracklist:
• Kyle Hall – I<3 Dr. Girl Friend (Wild Oats)
• Jazzanova – This is the Place (Sonar Kollektiv)
• Andres – Material World (Mahogani)
• Andres – Take my Hand (Mahogani)
• Jazzanova – Theme from Belle Et Fou(Danny Krivit Edit) (Sonar Kollektiv)
• Crazy P – Lie Lost(Maurice Fulton Remix) (20:20 vision)
• Tony Allen – Ole (A remix by Moritz Von Oswald) (Honest Jon's)
• Larry Heard – Feathers Floating (Alleviated Records)
• Ron Trent presents Ital Foods – DuB Life(Dub HiFi) (Atal)
• Juzu aka Moochy – Kulumbe Forest (Sacred Rhythm Music)
• Juzu aka Moochy – A Calling for the Rain (Sacred Rhythm Music)
• Fela Ransome Kuti and the Africa '70 – Shakara (Oloje) (Editions Makossa)
• Patrick Cowley & Sylvester – Do You Wanna Funk(Instrumental version) (Ariola)
• Robert Gorl – A Ist Wieder Da (Disques Vogue)
• Grace Jones – Williams Blood (Electric Dub)
• Rick Wade – Vanguard Cinema (Yore)
• First Choice – Baby, Baby Baby, Aw Shucks (Ron Hardy Edit) (Partehardy Records)
• Linkwood Family – Miles Away (Firecracker)
• Larry Heard – The Sun Can't Compare (Alleviated Records)
• Kraftwerk – The Model (Capitol)
• My Mine – Hypnotic Tango (Blow Up)
• Harold Faltermeyer – Axel F(The London mix) (MCA)
• Larry Heard – 25 Years from Alpha (Alleviated Records)
Download the mix here.
You can check out TR-One here and Broken Audio Movement here for more info and tunes.