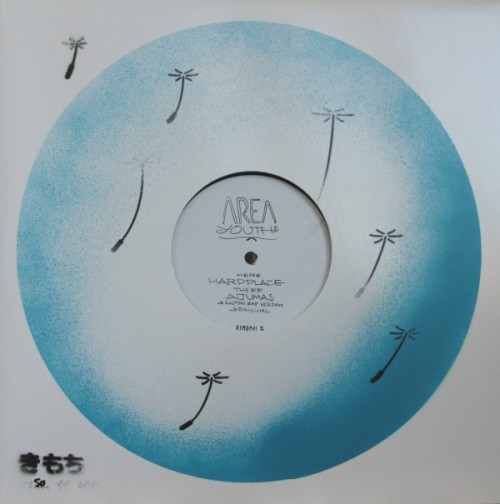 Hey everybody! This is my first time posting in almost three months, and in an effort to get things moving in a more efficient manner for me, I am debuting the new record review posts I will be doing. Really not much is changing, the style will be the same but instead of the round-up posts with a million records at once, I'm gonna do them one at a time to save me from the epic time drain. The goal is now to do these things quickly as the records are super fresh! I'll also be dropping in some more classics here and there as well, along with other more obscure old joints that always got the short shrift in the round-up posts.
First up is the new Youth EP by Area aka m50 on his own label Kimochi. You'll be familiar with him from his two mixes here on ISM, his radio show on WNUR (which I have guested on twice now), as well as his prolific release rate.
On the full disclosure tip, Max is a buddy of mine which allows me to hear the music he makes sometimes long before it actually comes out. I first heard "Hardplace" around a year ago, and I have been haranguing him to get it out since then. For me, this is the best work he has done so far. A bass-heavy house groove is the backbone of "Hardplace", but it is of course augmented with the heavy atmospheres typical of Area tunes. Pretty synth chords add a soulful touch, and tiny tweaks wring all the emotion from the small number of parts.
The B side features another original jam called "Ajumas" along with a remix of it by Anton Zap. Anton takes the quirky techno of the OG and flips it into a deep, dubbed out house jam, breaking it down into bass and waves of reverb by the end.
Continuing to do it DIY style, this release is available directly from the label through the bandcamp page in a limited edition of 200 hand-numbered vinyls with beautiful hand-painted sleeves.