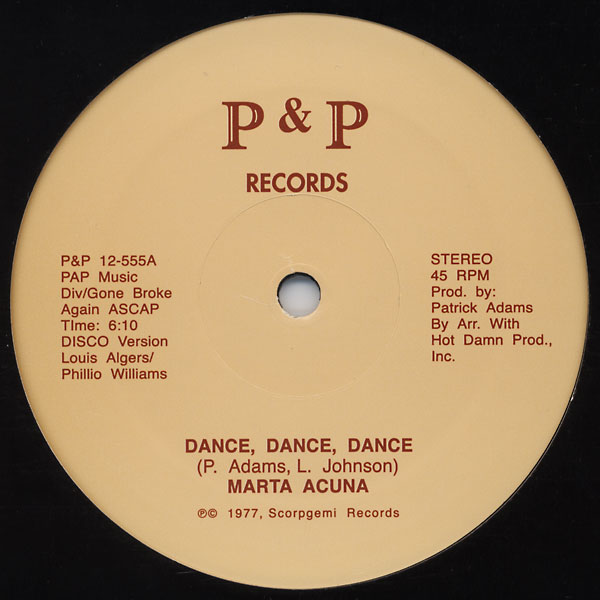 Here's something for the weekend, maybe get you in the mood for going out on the town or even winding down afterwards. It's pretty eclectic, as usual, and I had no theme for this mix aside from having fun playing some favourites along with newer cuts. However, considering we don't post mp3's here, I did try to include some of the tracks that have been mentioned in the blog recently. Some of the newer cuts I included; Juju & Jordash's Time Slip from their most recent EP on Real Soon, Johan Fotmeijer's cut from Underground Anthems Vol 2 on Keith Worthy's Aesthetic Audio imprint, (if you like smooth deep house you really need to check out the Aesthetic Audio stuff and also Patrice Scott's excellent Sistrum label), Hercules & Love Affair's Blind , the new Metro Area (which I absolutely LOVE) and Maurice Fulton's most recent release as Syclops, Where's Jason's K (note: the Kathy Diamond track here is also produced by Mr Fulton). Psychotic Photosynthesis also gets an airing, and it's proving a real favourite here at ISM as Juju & Jordash included it in their excellent Moon Journey Mix and Tom also put it on his guest mix for the tape blog a few weeks back.
here's the tracklist;
1 Marta Acuna – Dance, Dance, Dance (P&P Records)
2 Kathy Diamond – Over (Permanent Vacation)
3 Juju & Jordash – Time Slip (RealSoon)
4 Nick Stracker Band – A Little Bit Of Jazz (Prelude Records)
5 Virgo – Going Thru Life (Radical Records)
6 Johan Fotmeijer – Back In The Days (Aesthetic Audio)
7 Hercules & Love Affair – Blind (DFA)
8 Metro Area – Read My Mind (Environ)
9 Invisible Man's Band – All Night Thing (Mango)
10 Tata Vega – Get It Up For Love (Motown)
11 Joe Lewis – Separate Ways (Relief Records)
12 Chic – I Want Your Love (Hello Kenny Edit) (Supreme Records)
13 Moodymann – I Can't Kick This Feeling (KDJ)
14 Lil' Louis – I Called U (Epic)
15 Omar-S – Psychotic Photosynthesis (FXHE Records)
16 Rude Boy Farley Keith – Give Yourself To Me (Trax Records)
17 Steve "Silk" Hurley – Dub Your Body (BCM Records)
18 Syclops – Where's Jason's K? (DFA)
19 Tamiko Jones – Can't Live Without Your Love (Polydor)
20 The Jacksons – Everybody (Epic)
21 Cool Creation – Wish Upon Love (Mokili)
22 Sade – Surrender Your Love (Kenny Larkin Illegal Detroit Mix)
23 Charles Mc Dougald – That's Life (House Music Records)
24 Rick Wade – Detroit Hustle (Harmonie Park)
25 The New Birth – I Can Understand It (RCA-Victor)
It's about 1hr50mins, hope y'all enjoy!
Any comments are welcome.